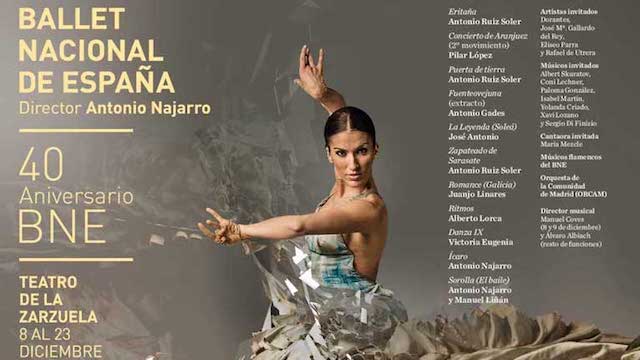 Event
2018.12.11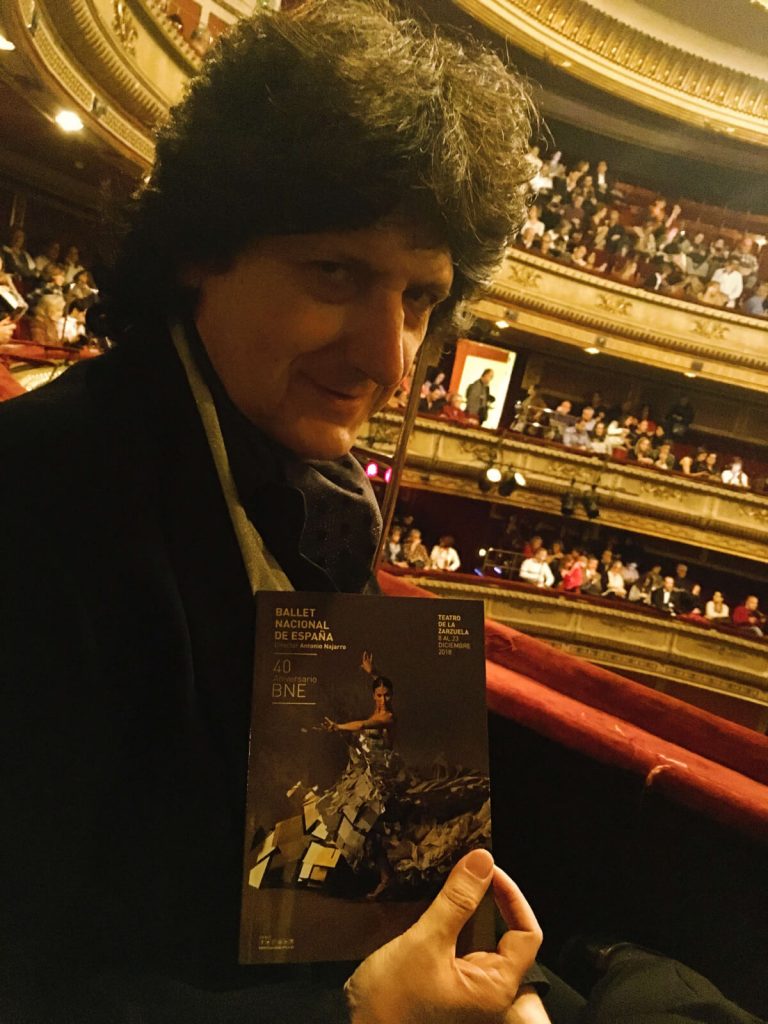 At the Teatro de la Zarzuela
Photo: © Mariko Ogura
Last Saturday, Cañizares attended a premiere by the Spanish National Ballet, to commemorate the company's 40th anniversary, and Antonio Najarro's, the company's director, final production. As always, it was a spectacular concert.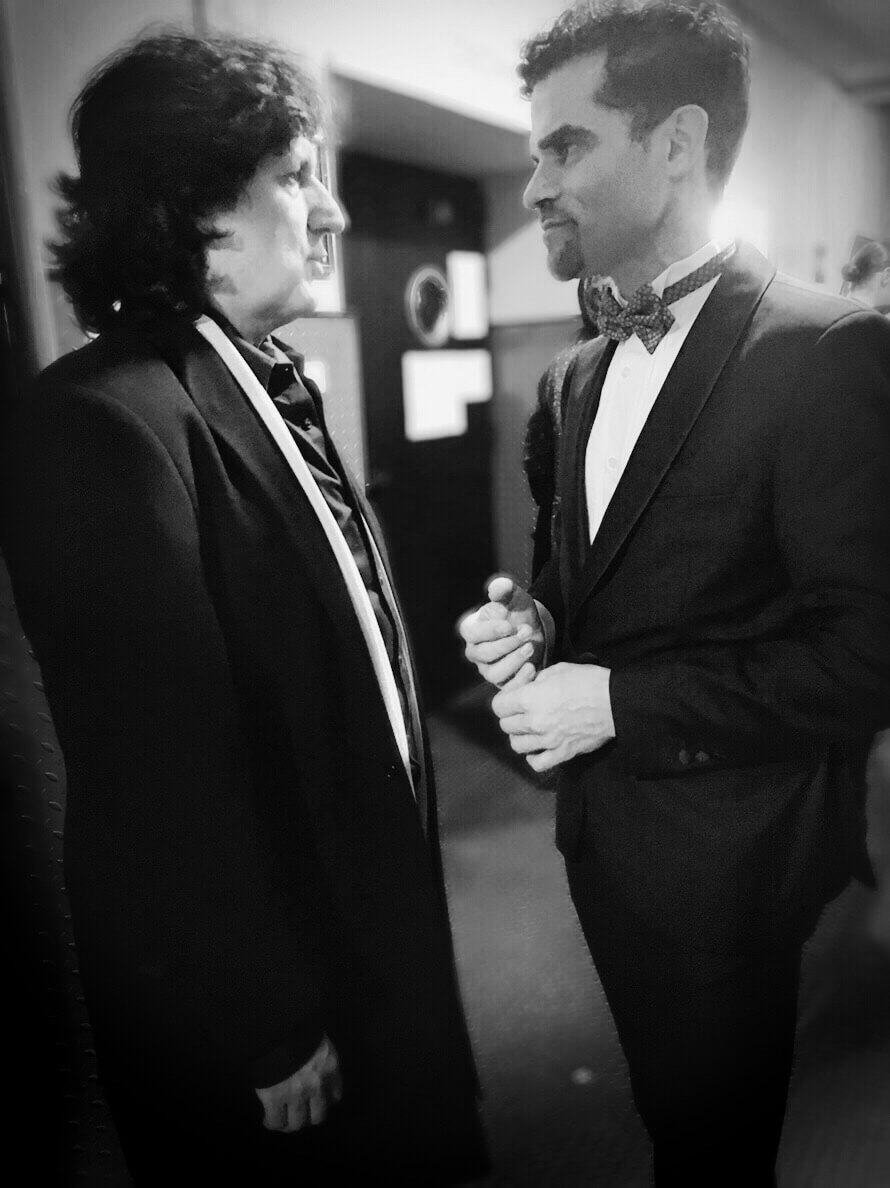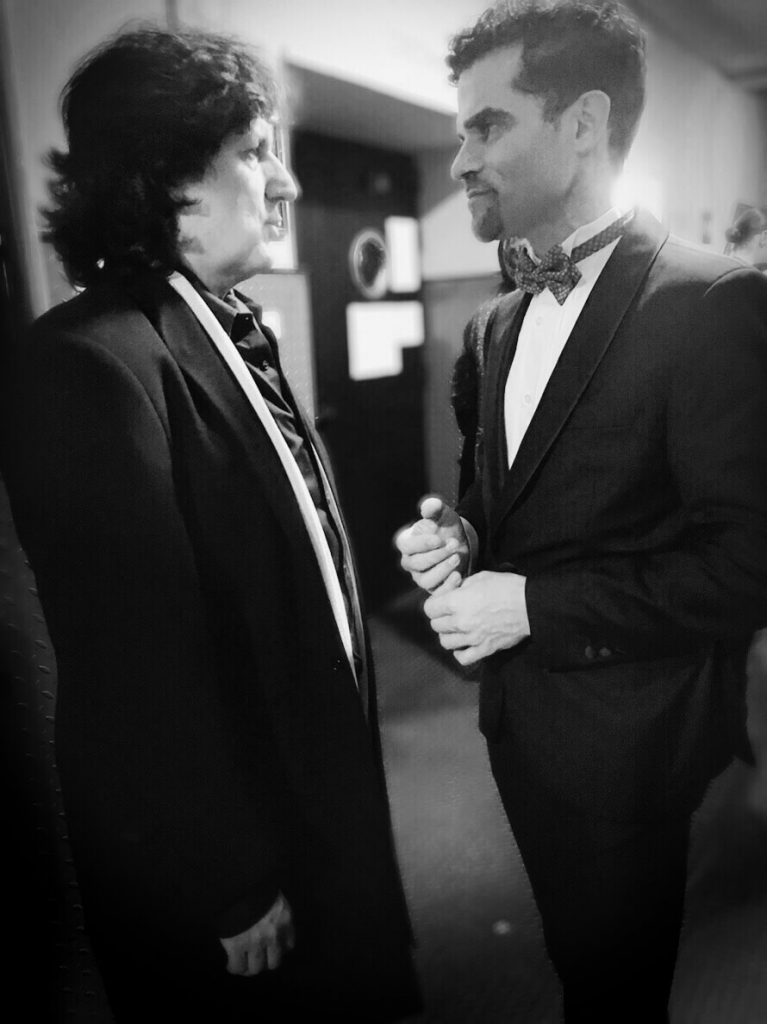 After the concert, with Antonio Najarro
Photo: © Mariko Ogura
Although next year Antonio Najarro will leave his post as director of the BNE, he has several productions in the line with Cañizares, which I'll keep you posted about.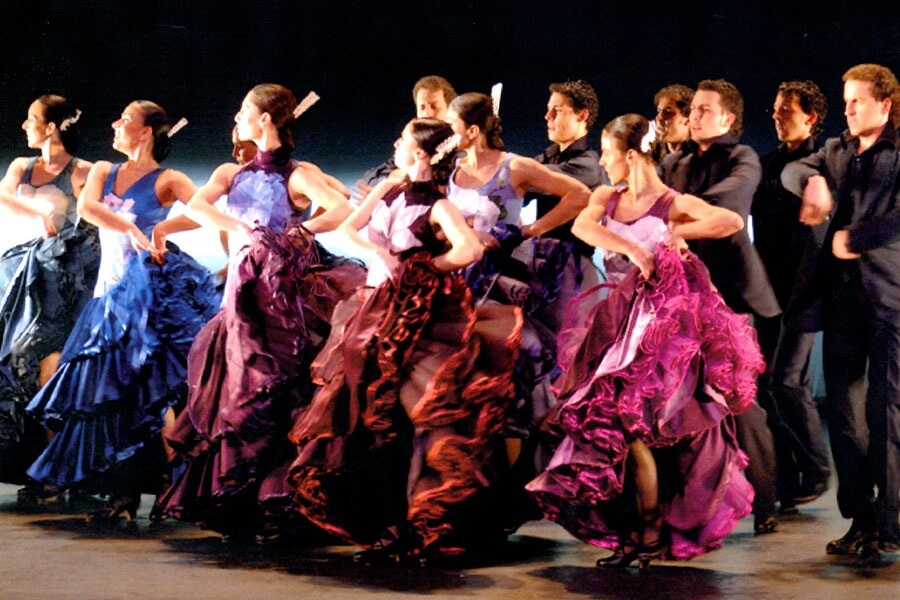 "Caprichos" by the BNE
Photo: © Ballet Nacional de España
To date, Cañizares has collaborated three times with the BNE.
In their first collaboration, for the work 'Feliz el Loco', Cañizares composed flamenco music inspired in the period of the live music cages. I have found a review of this work in El País.
The second collaboration took place in 2007, in the show 'Caprichos', by Fernando Romero. Cañizares composed several original flamenco pieces and played as soloist in several performances.
The video for this show is available in the YouTube BNE channel.
The third collaboration was 'Contigo Ida y Vuelta' by Estela Alonso, one of the BNE ballerinas. The music was entitled 'Mar Caribe', included in Cañizares's album 'Cuerdas del Alma'. It was premiered in Madrid last month, including the original choreography by Escuela Bolera, with great success.
Here you can see the video of 'Contigo Ida y Vuelta', which Estela generously provided for the subscribers of Cañizares NewsLetter.
"Contigo Ida y Vuelta"
Music: Cañizares / Choreography: Estela Alonso
Dancers: Estela Alonso & Adrián Maqueda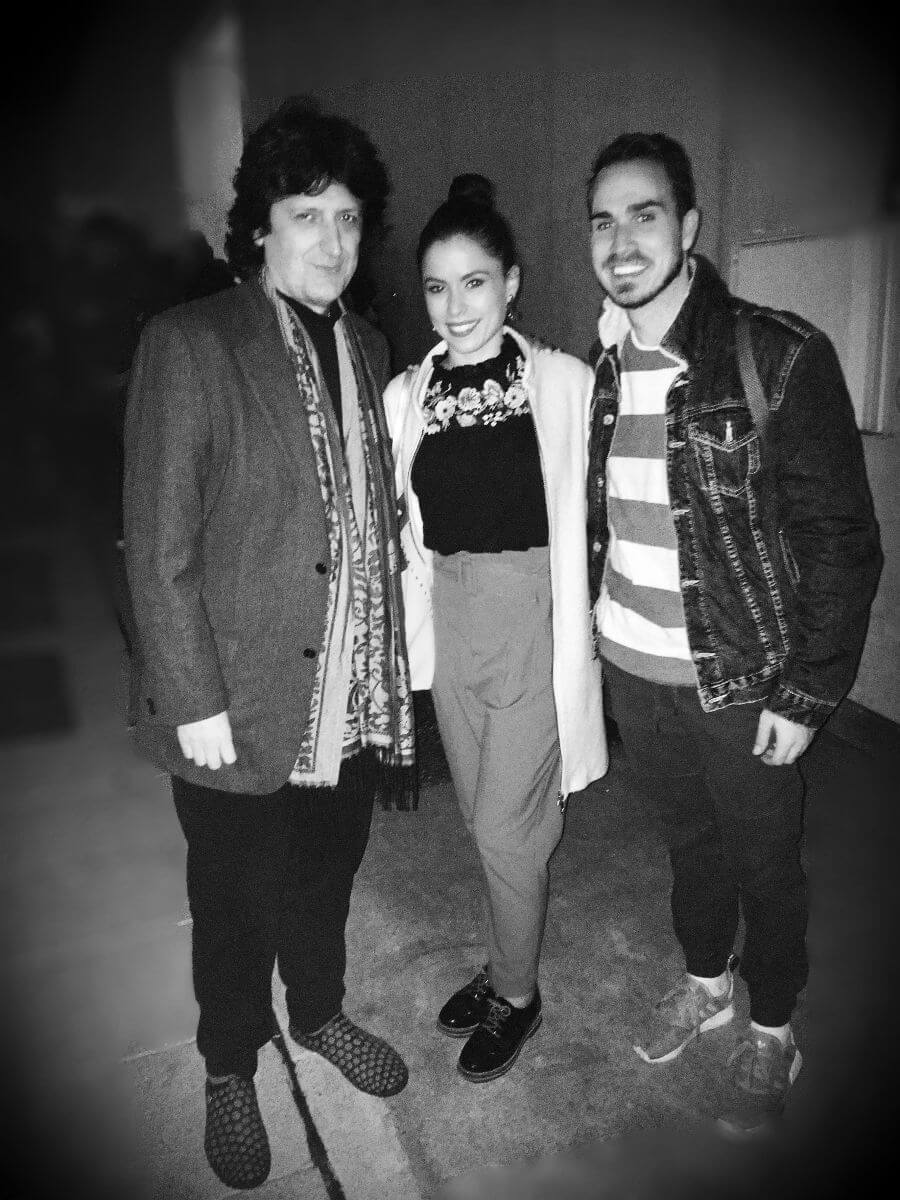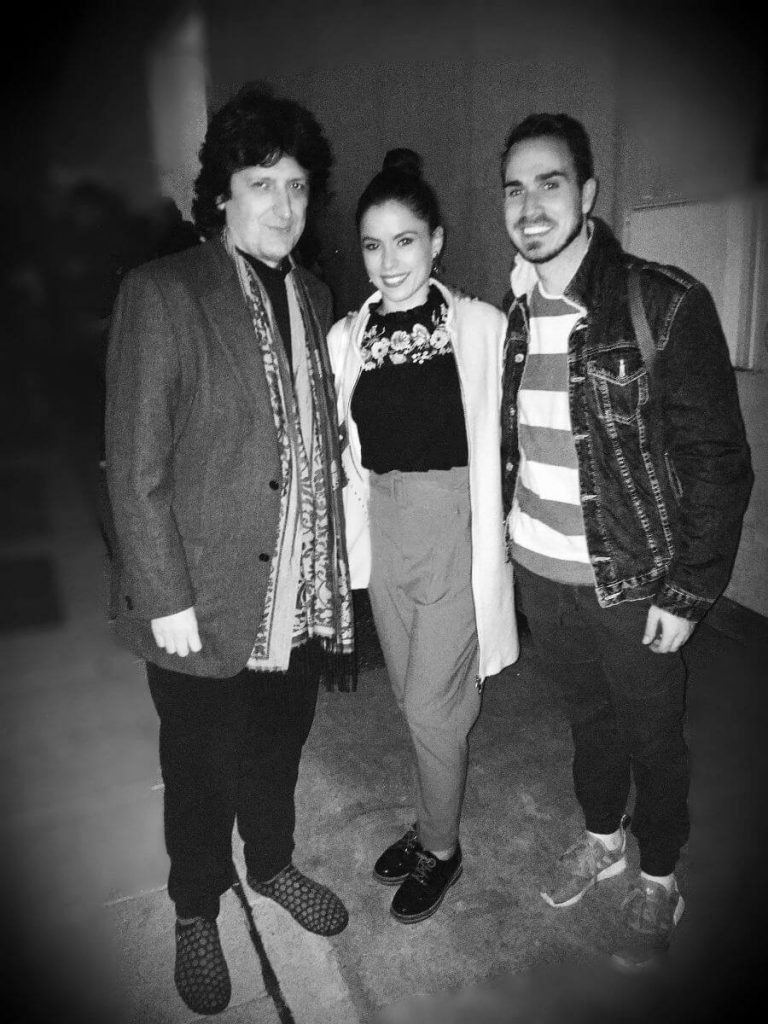 With Estela Alonso and Adrián Maqueda
Photo: © Mariko Ogura
For several years, Estela has been researching the choreographies of Escuela Bolera and, alongside Adrián, she achieved a very interesting mixture of Escuela Bolera and Flamenco.