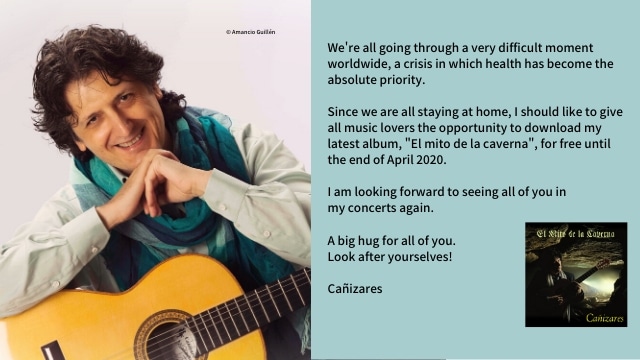 Cañizares Guitarist and Composer
2020.03.19
Cañizares offers the free download of his album "El Mito de la Caverna" until the end of April 2020
In this difficult situation around the world, Cañizares has written a message for all readers of NewsLetter. From today until the end of April 2020, we offer you the free download of his flamenco album "El Mito de la Caverna".
Please visit Cañizares' Official Website to download the CD (English is available).
All Cañizares concerts for the next 6 weeks have been canceled, including the Latin American tour. We hope that the situation improves soon, meanwhile we hope you enjoy the music of Cañizares in your home.