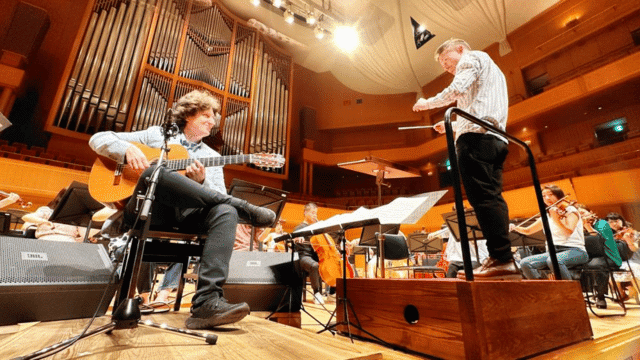 Concert
2023.07.09
Spanish guitarist and composer, Cañizares, delivered a striking performance at the Aichi Arts Center in Nagoya on July 7th and 8th, captivating the Japanese audience on these two memorable nights. Presented for the first time in Japan was the "Mediterranean Concerto", a concerto for guitar and orchestra composed by Cañizares. The audience's response was outstanding on both nights, intensifying the magic of the event.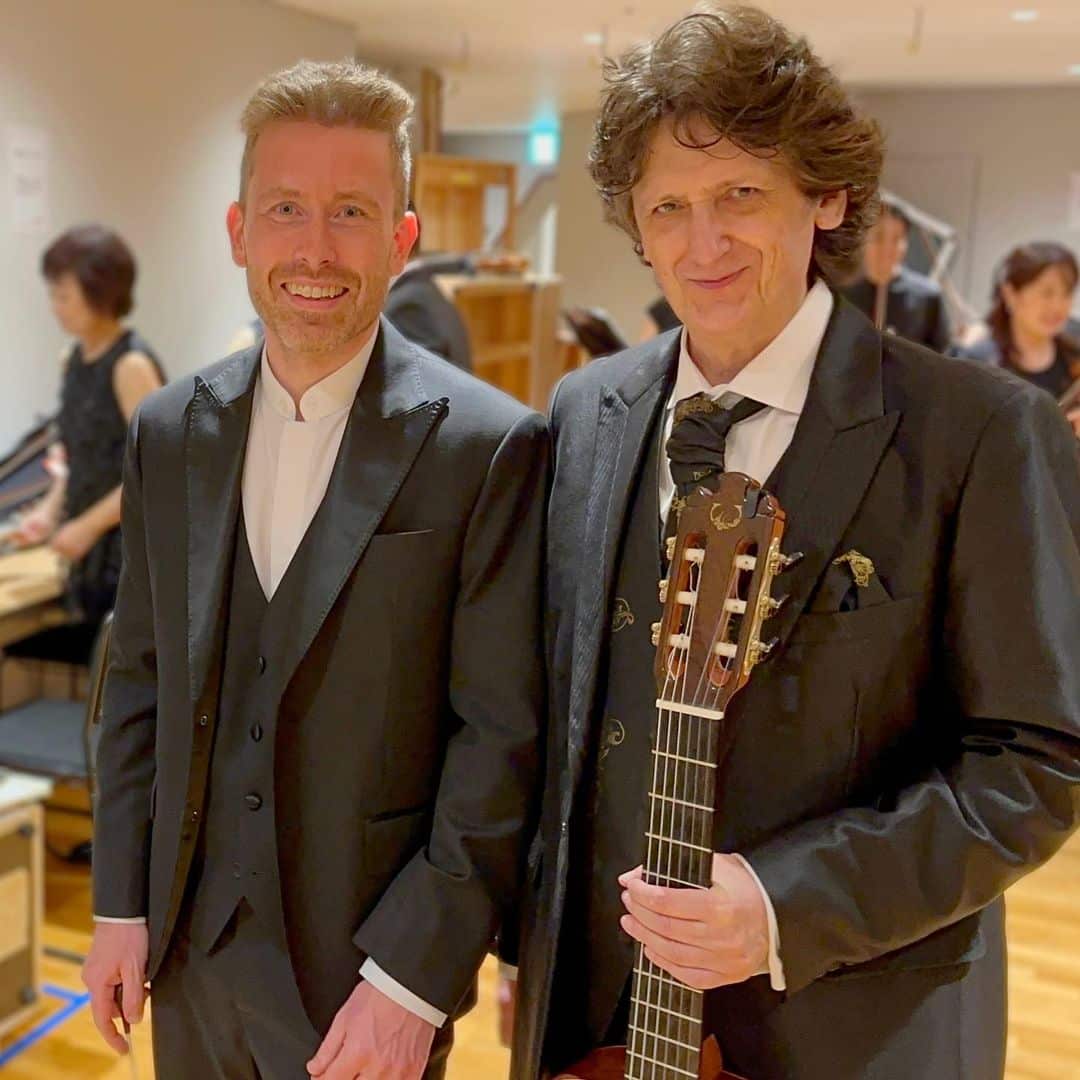 The Nagoya Philharmonic Orchestra, under the direction of maestro Geoffrey Paterson, brought this magnificent Cañizares composition to life, leaving everyone in attendance breathless. A visibly moved Cañizares shared his feelings on social media: "Maestro Paterson and the Nagoya Philharmonic Orchestra gave a masterful interpretation of my concerto. It was an honor to see how the music I've composed came to life on stage. My gratitude to the talent and dedication of each member of the orchestra, who made this wonderful musical moment possible. Thank you all for being a part of something so special!"
Cañizares has collaborated with the Nagoya Philharmonic Orchestra on other occasions. Back in 2018, they had a special union at Salamanca Hall in Gifu, Japan, commemorating the 800th anniversary of the founding of the University of Salamanca, under the direction of the renowned Spanish conductor, Roberto Forés. That collaboration has strengthened the bond between Cañizares and the Nagoya Philharmonic Orchestra, culminating in this new and grand performance.
The concert was not only a tribute to Mediterranean music but also a showcase of international talent, proving that music is a universal language that brings together individuals from different cultures and regions.
Cañizares continues to leave his mark on stages around the world, establishing himself as one of the most respected musicians of his time. His ability to connect emotionally through the strings of his guitar and his brilliance as a composer have positioned him at the forefront of contemporary music.
The "Cañizares Japan Tour 2023" continues, and starting today, the artist will visit various locations in the country, presenting the "Cañizares Guitar Duo" show, alongside renowned guitarist Juan Carlos Gómez Pastor.