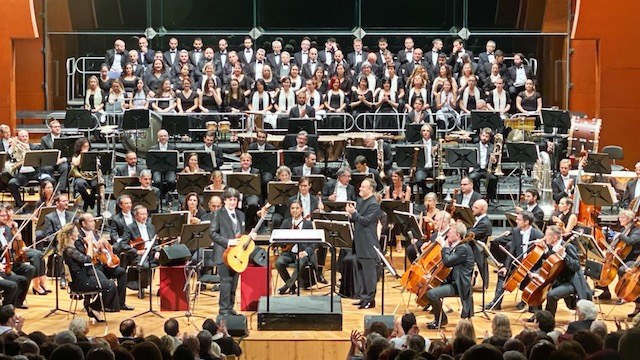 Concert
2019.03.29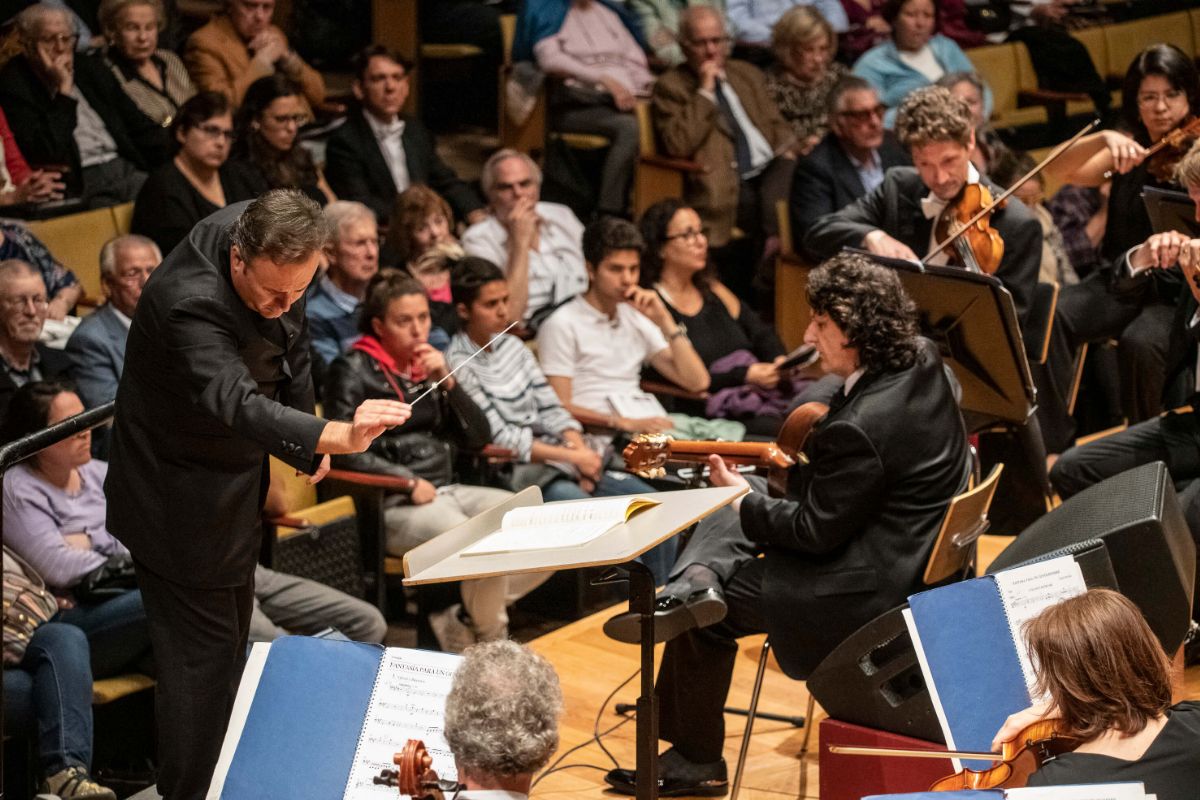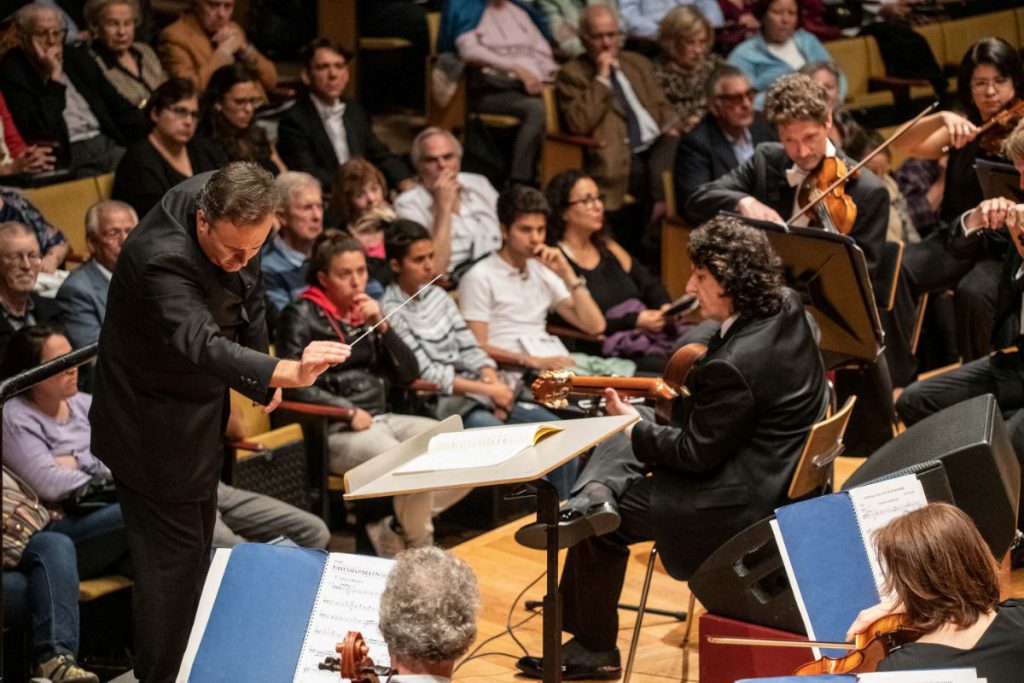 Photo: Fantasía para un Gentilhombre
© Sabrina Caballos
In Las Palmas de Gran Canaria, Cañizares has collaborated with the Orquesta Filarmónica de Gran Canaria, conducted by Master Karel Mark Chichon. Cañizares has performed as soloist guitar in Fantasía para un Gentilhombre by Master Rodrigo, which was also included in the programme of the concerts in Finland, a couple of weeks ago.
Rodrigo "Fantasía para un Gentilhombre"
Gran Canaria Philharmonic Orchestra
Conductor: Karel Mark Chichon
Guitar: Cañizares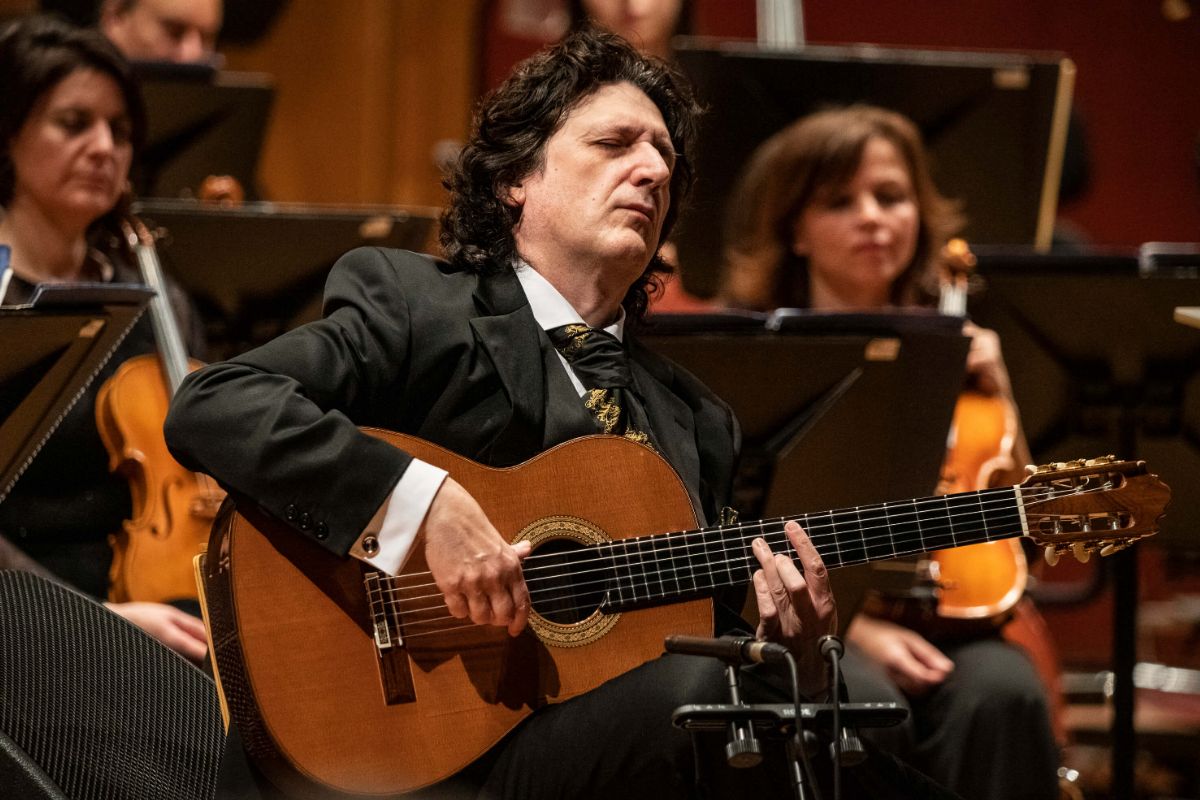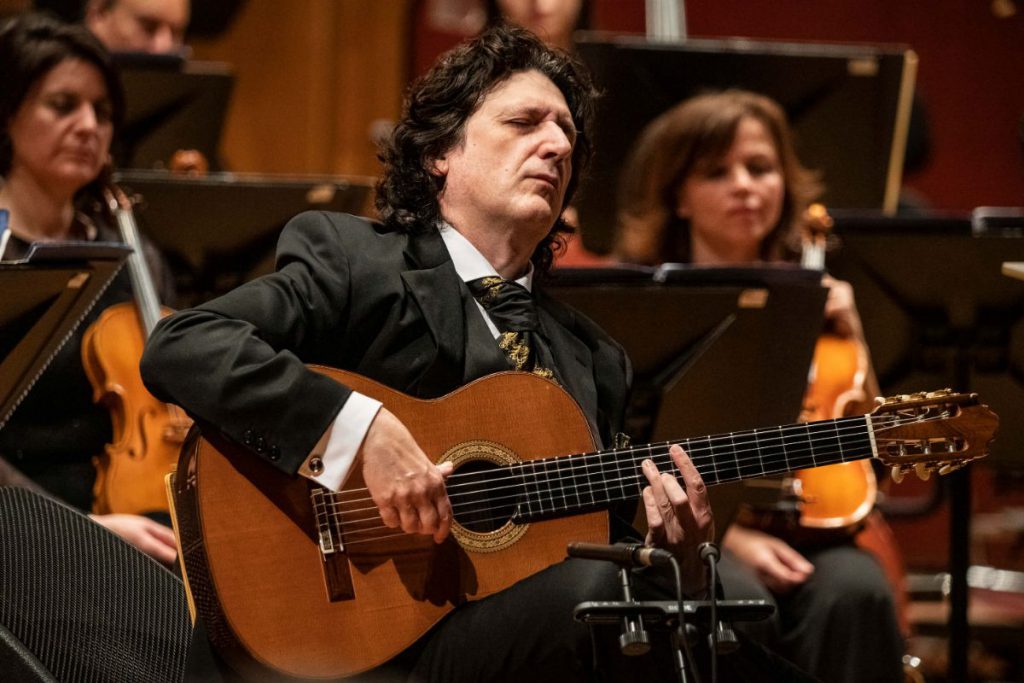 In addition to Fantasía para un Gentilhombre, Cañizares played two of his own solo pieces, Añorando el Presente and El Abismo, which are part of his album Cuerdas del Alma.
Cañizares composed Añorando el Presente and El Abismo  for his flamenco album Cuerdas del Alma. In his introduction to the album Cañizares says:
Symbolically, we all have strings in our souls with which to make music. We also have experiences and feelings that "play" those strings to create sadness, joy, illusion, love…
 
Añorando el Presente is a guitar fantasy. Although, strictly speaking, this piece cannot be ascribed to any flamenco palo, the flavour of flamenco is all over it.
 
El Abismo is a work with the rhythm of bulerías, one of flamenco's most important palos. In these bulerías, Cañizares uses some chords and harmonies that are not common in traditional flamenco, but which reflect his way of feeling flamenco.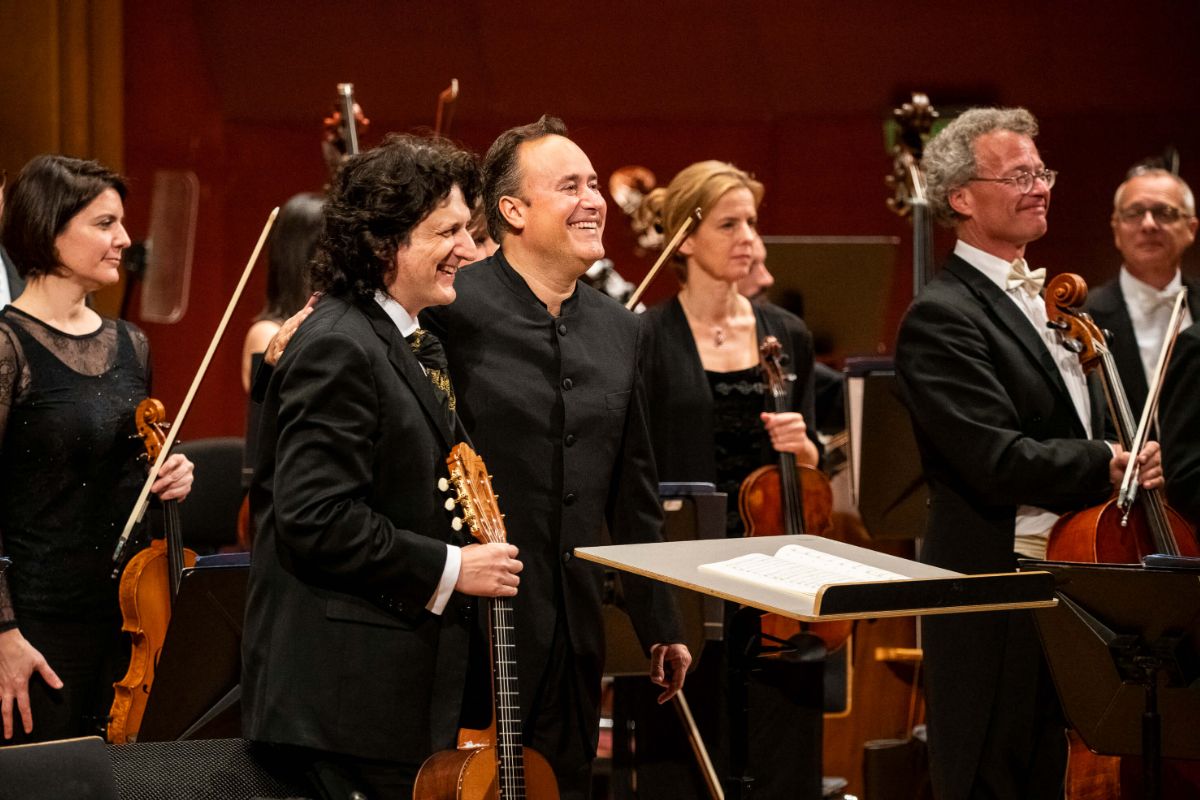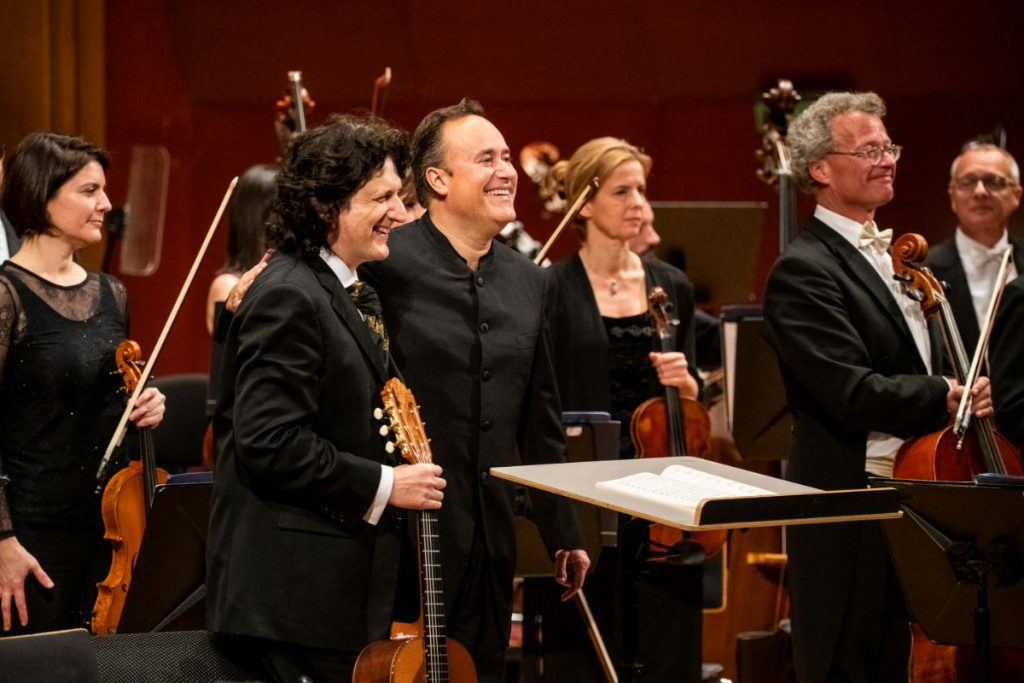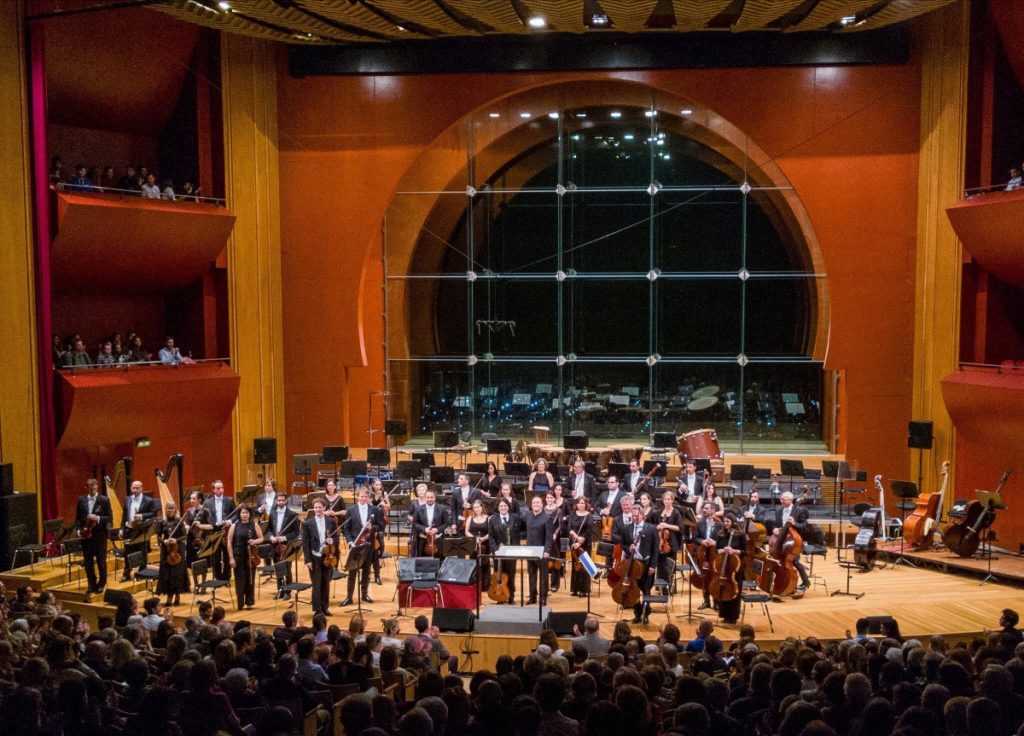 Photo: After the concert, greeting the audience
© Sabrina Caballos
The concert took place in the wonderful Auditorio Alfredo Kraus. Tickets were sold out, and the audience expressed their satisfaction with a vigorous ovation.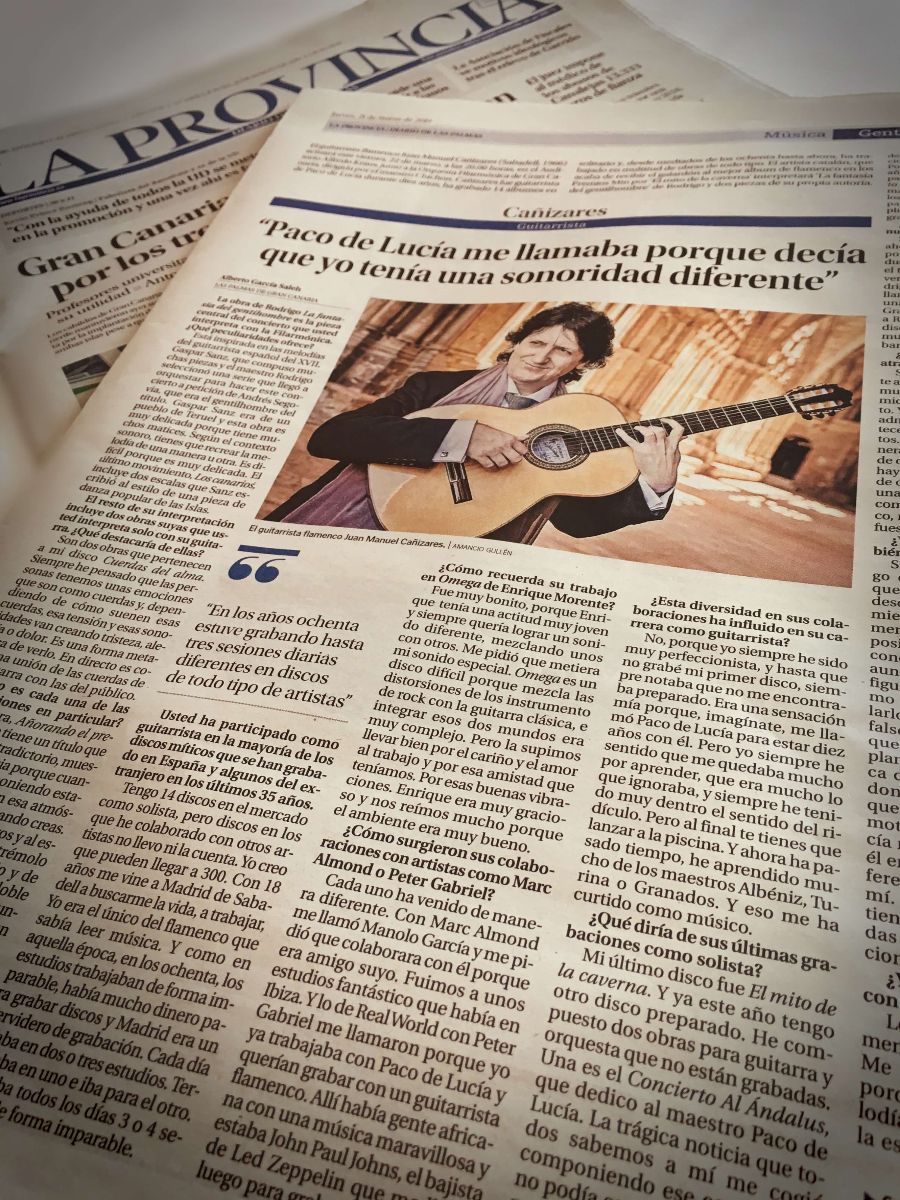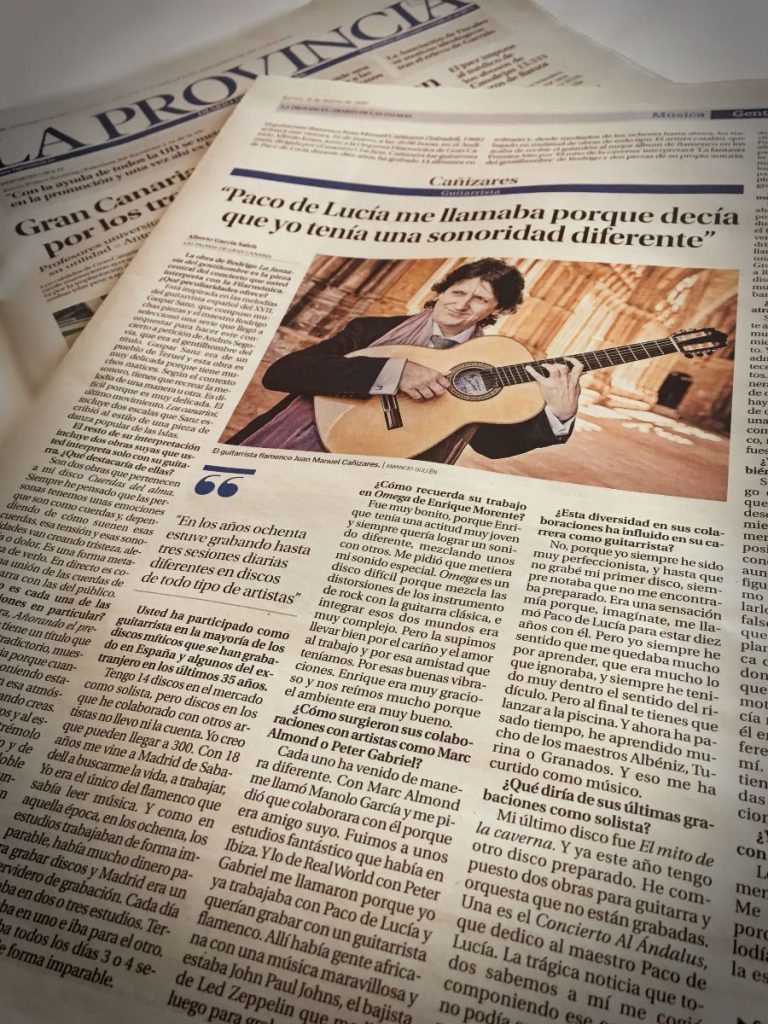 Photo: Cañizares interviewed in the newspaper La Provincia
© Mariko Ogura
Before concerts, Cañizares always speaks with the media. This time, the number of interview requests was higher, since this was his first appearance after being awarded the Premio MIN 2019 to Best Flamenco Album with his record El Mito de la Caverna.
The following links take you to interviews available online (Only in Spanish):
Music Magazine: Scherzo
Music Magazine: Platea Magazine
Music Magazine: Toda la Música
Newspaper: La Provincia
Newspaper: Canarias 7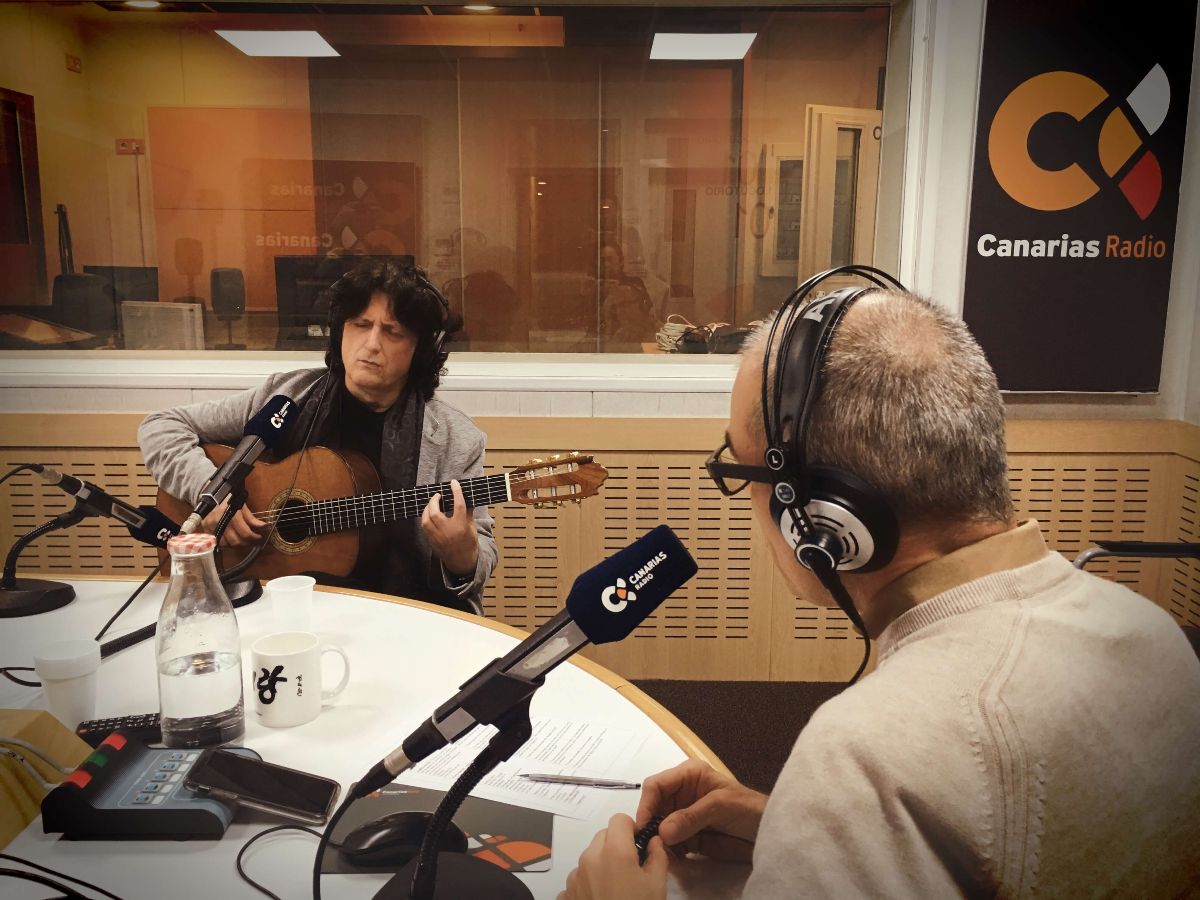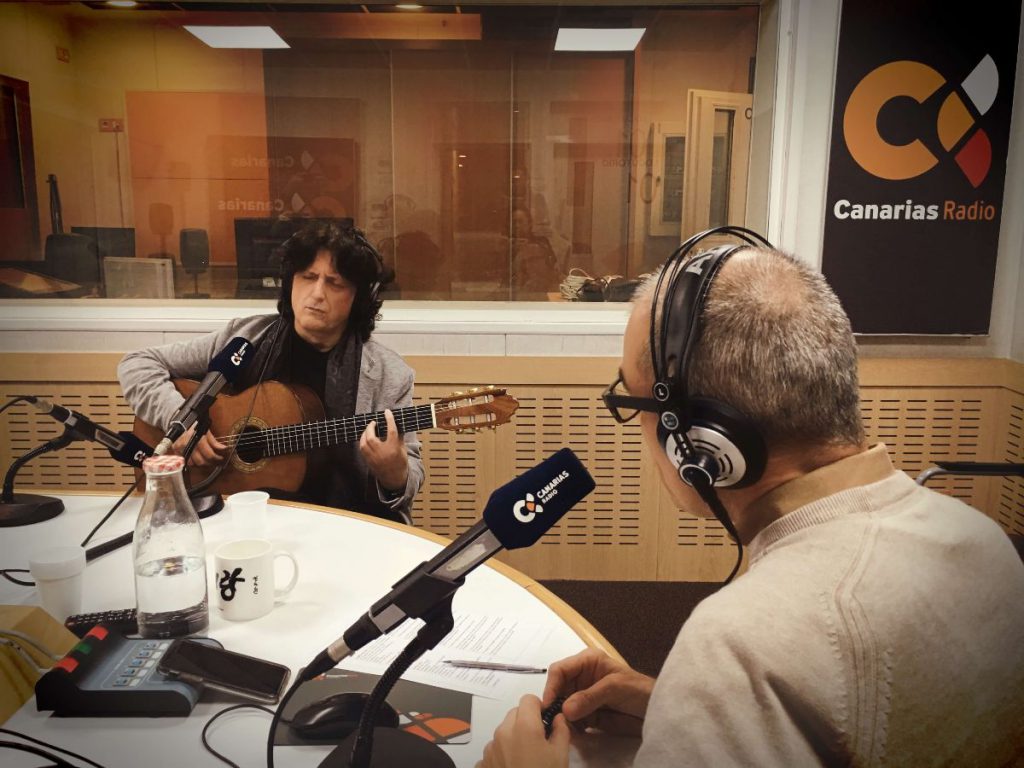 Photo: Cañizares playing the guitar live in Canarias Radio
© Mariko Ogura
He also went to several radio programmes, a very rich format which allows to enjoy the interview and Cañizares live performances.
Here is a video of Islas de los Bienaventurados, by Cañizares with the landscape of Gran Canaria in the background. We have started a series of landscape videos, with Cañizares's music, which shall be entitled Recuerdos de Viaje.
【Recuerdos de Viaje Vol.1 – Gran Canaria】
"Isla de los Bienaventurados" (Bulerías) from CD "El Mito de la Caverna"