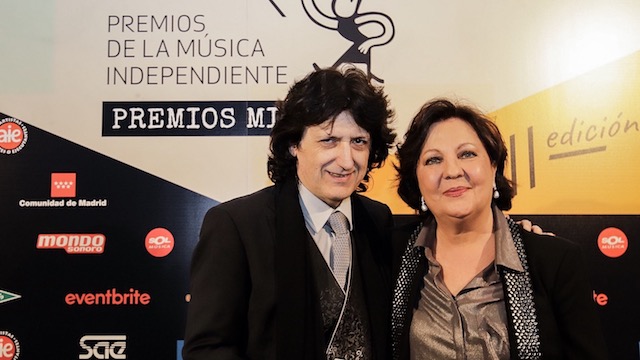 Cañizares Guitarist and Composer
2019.03.14
Photo: Cañizares and Carmen Linares
© Javier García
On Wednesday March 13th, Teatro Circo Price, in Madrid, was the epicentre of Spanish music, with the MIN Awards ceremony, which was attended by candidates, family and friends.
Cañizares won the MIN award for Best Flamenco Album with "El Mito de la Caverna".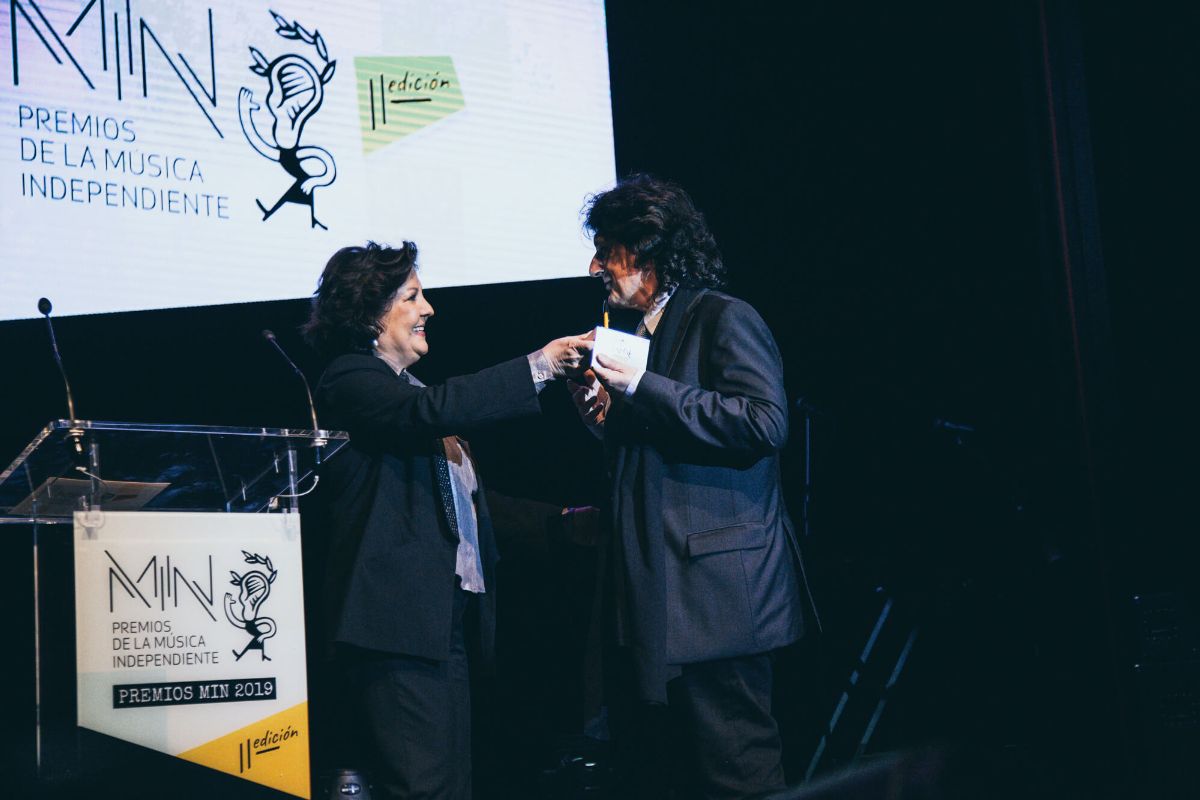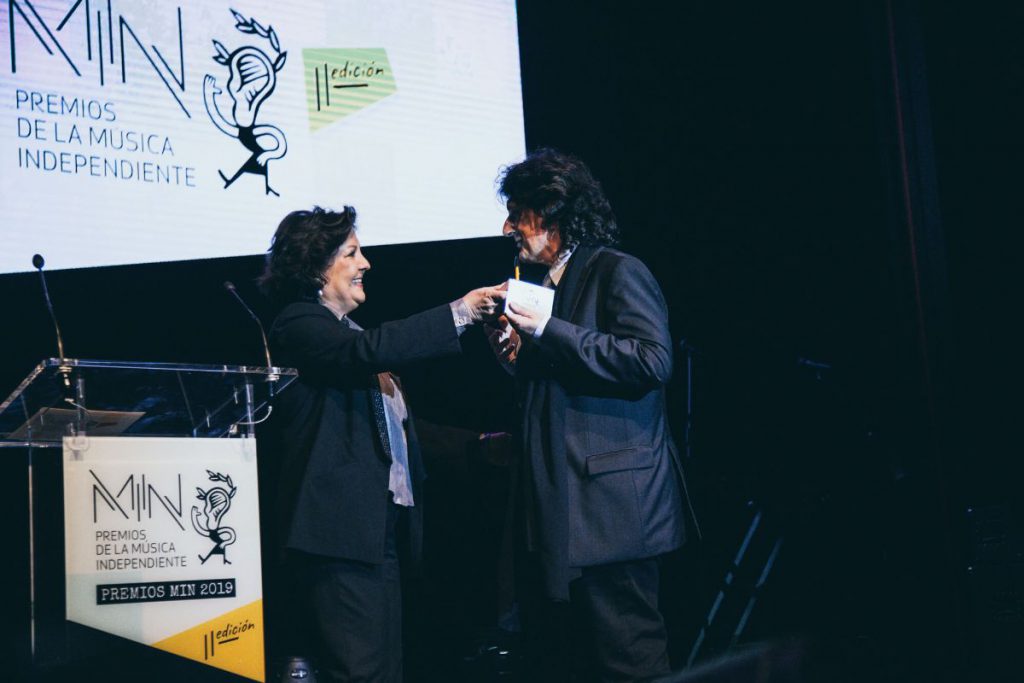 Photo: Cañizares receives the award from Carmen Linares
© José Baez
Flamenco singer Carmen Linares, the winner of the award in 2018, read the jury's decision and, with her characteristic smile, handed it to Cañizares.
This is the video of Cañizares' acceptance speech.
You can see English subtitles (changing your YouTube settings).
MIN award for Best Flamenco Album 2019
Cañizares "El Mito de la Caverna"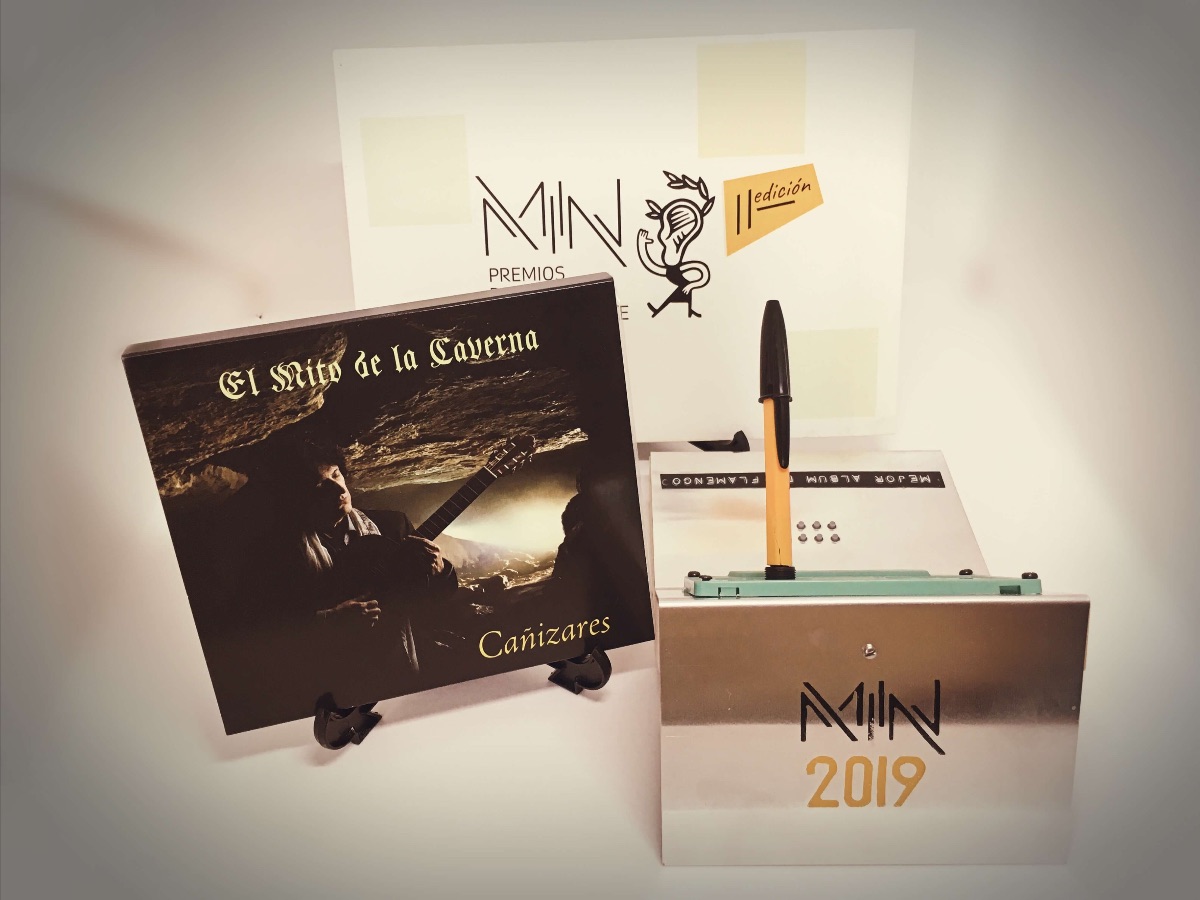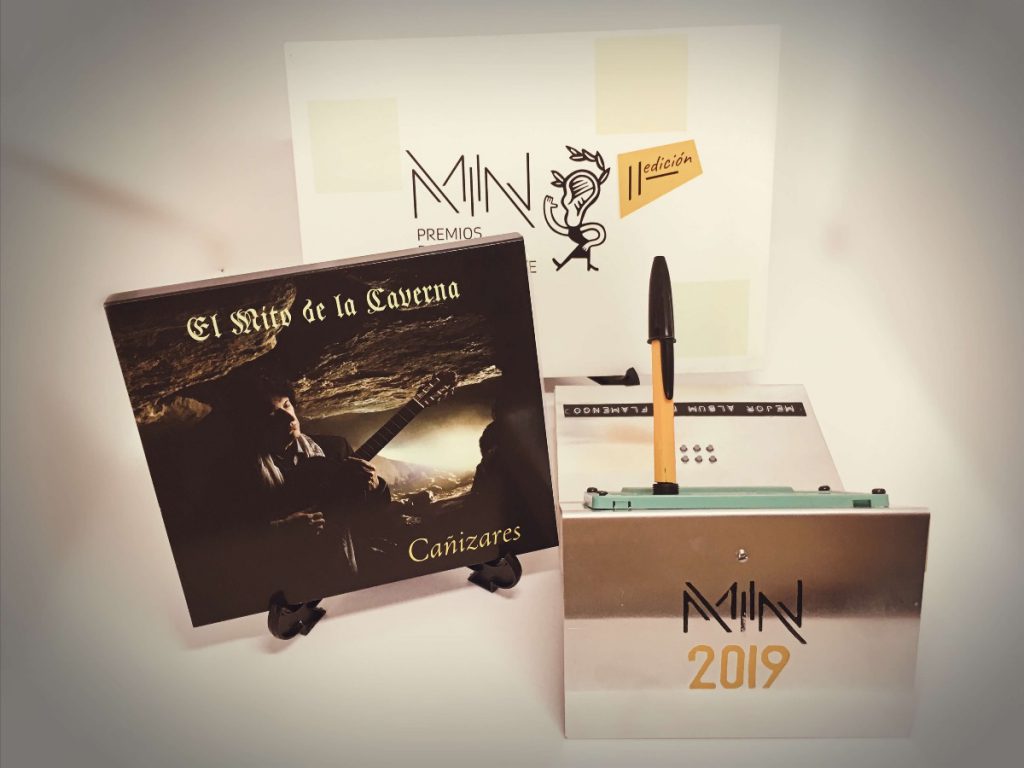 Photo: The MIN award and the winning album El Mito de la Caverna 
© Mariko Ogura
The MIN Awards are famous for the originality of their design. This year, they represented a cassette tape and a BIC biro. For those of us who are no spring chickens, the design is reminiscent of the way we used to rewind cassette tapes with a biro.
Cañizares has received multiple messages by colleagues and friends, congratulating him for the award. I want to share one of them with you: a wonderful video by the Spanish national team of Artistic Swimming.
Congratulatory video for Cañizares
© Las Nadadoras de la natación artística Esp
The day after the award ceremony we were back in the studio, recording Cañizares's new album, Rodrigo por Cañizares.