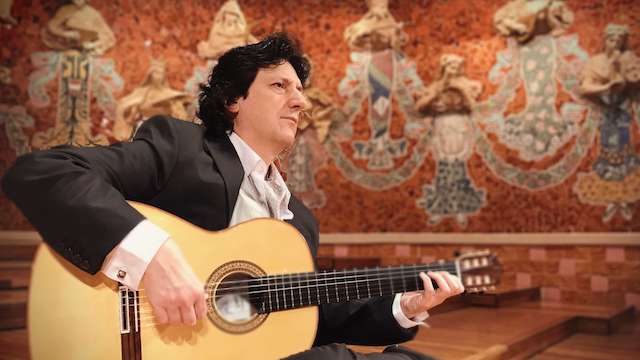 Film
2019.04.15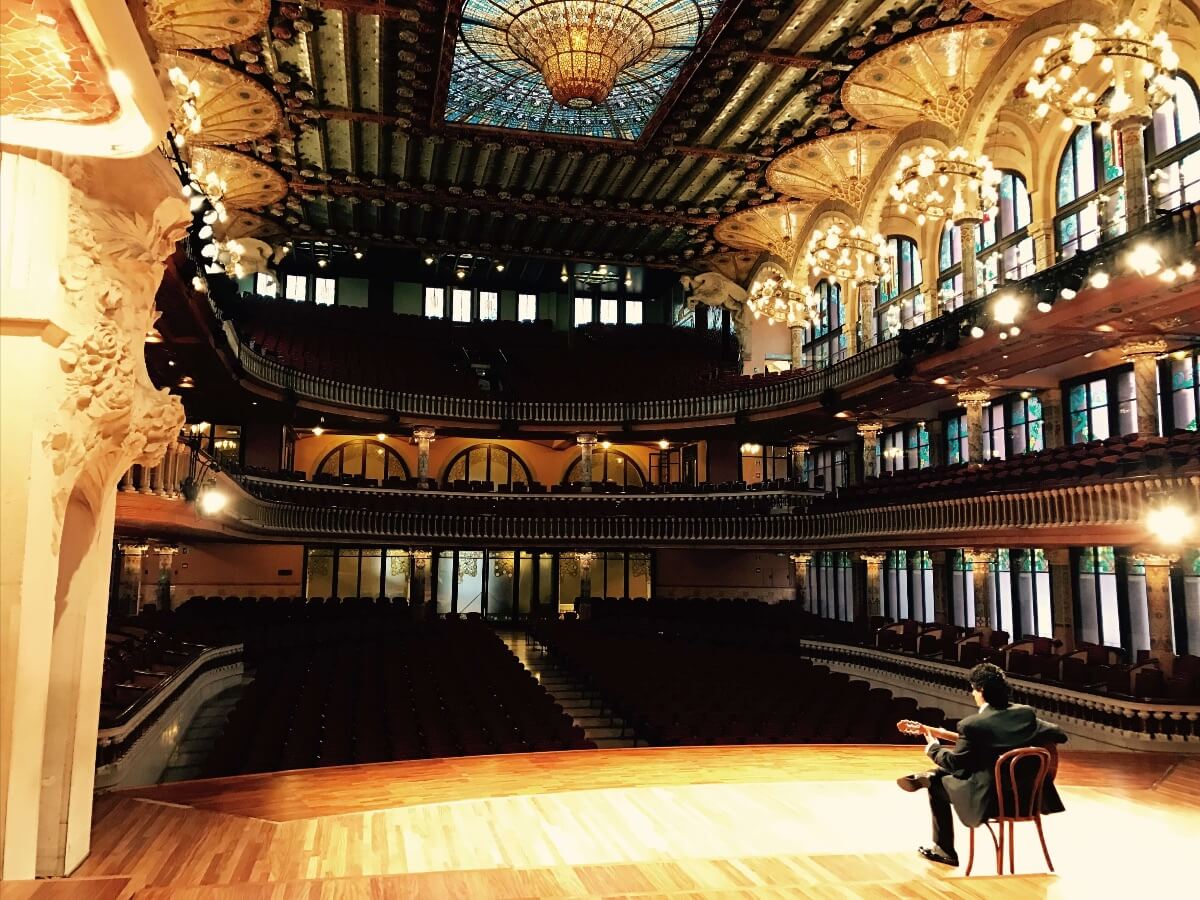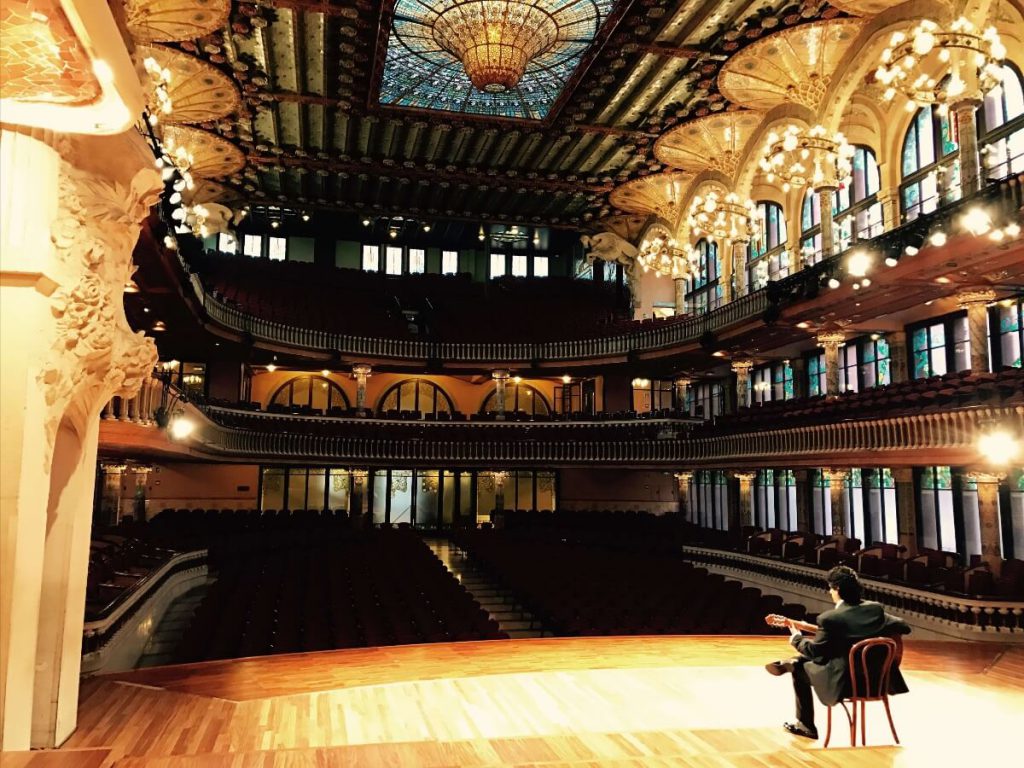 Photo: Cañizares on the stage of Palau de la Música Catalana
© Mariko Ogura
Last weekend, TVE's La 2 broadcast Arantxa Aguirre's 'El Amor y la Muerte – Historia de Enrique Granados', which had 310,000 viewers.
The movie will be available until 22 April in TVE's 'Imprescindibles de la TVE' official web .
For this movie, Cañizares transcribed Andaluza, one of Granados's most famous pieces, which was then interpreted in the Palau de la Música Catalana, Barcelona. The movie only features part of this rendering of the piece, but the director Arantxa Aguirre did us the amazing favour of editing the whole piece, which we now share with the readers of this NewsLetter.
Music: "Andaluza" Enrique Granados
Director: Arantxa Aguirre
Guitar: Cañizares
The rendering of Andaluza which features in the movie was filmed in December 2016. Here we have some photographs of the filming.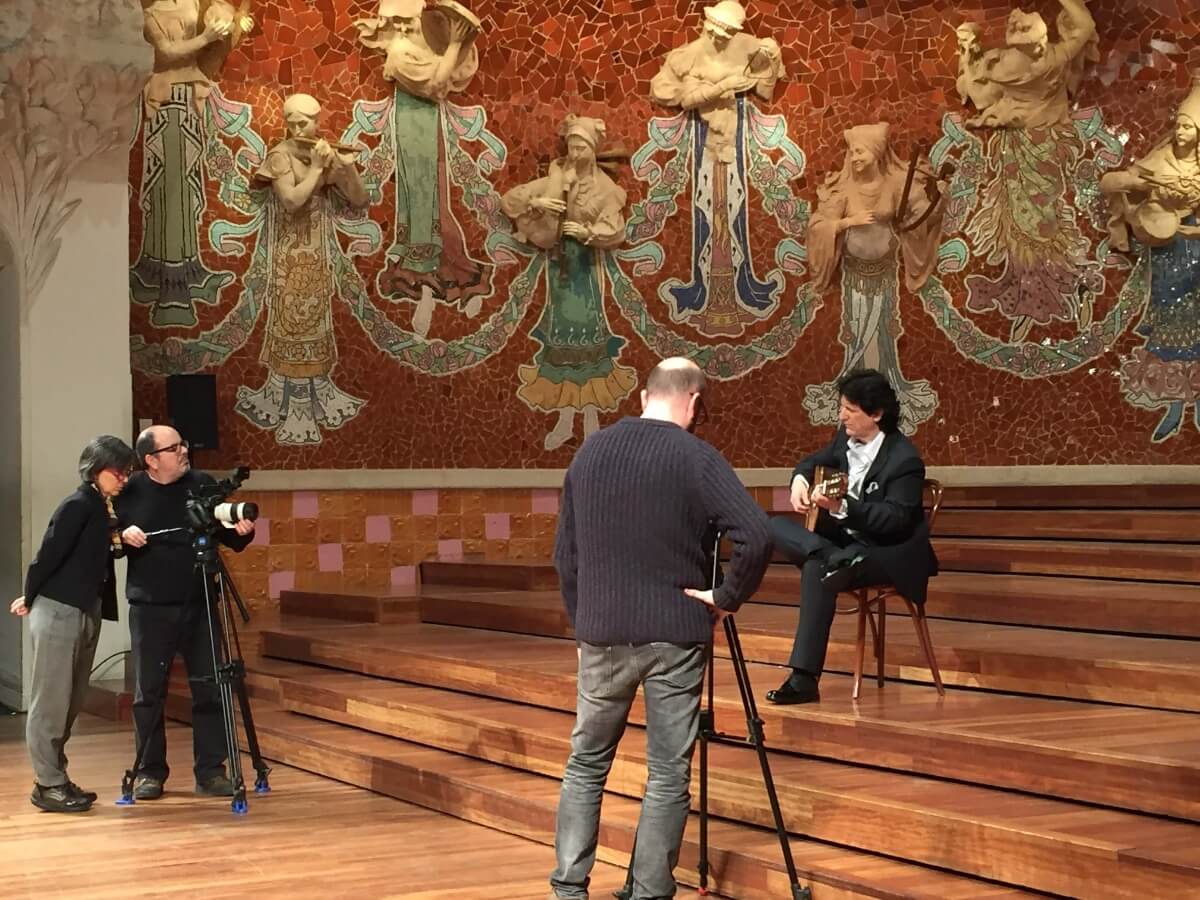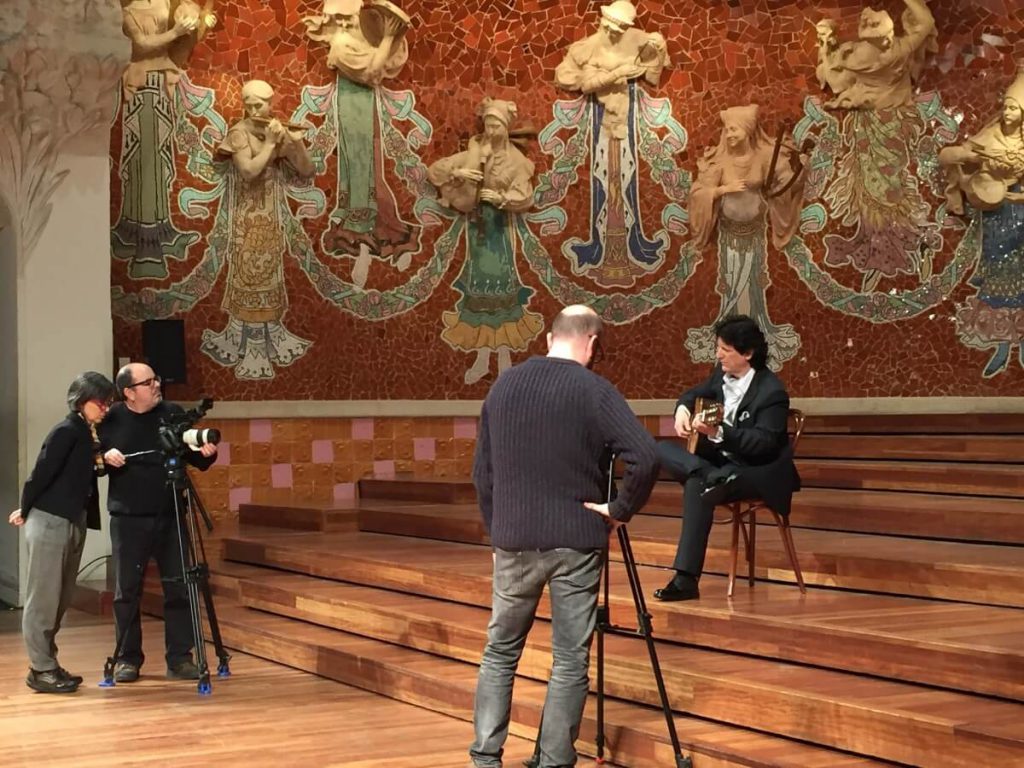 Photo: Filming of the movie in the Palau de la Música
© Mariko Ogura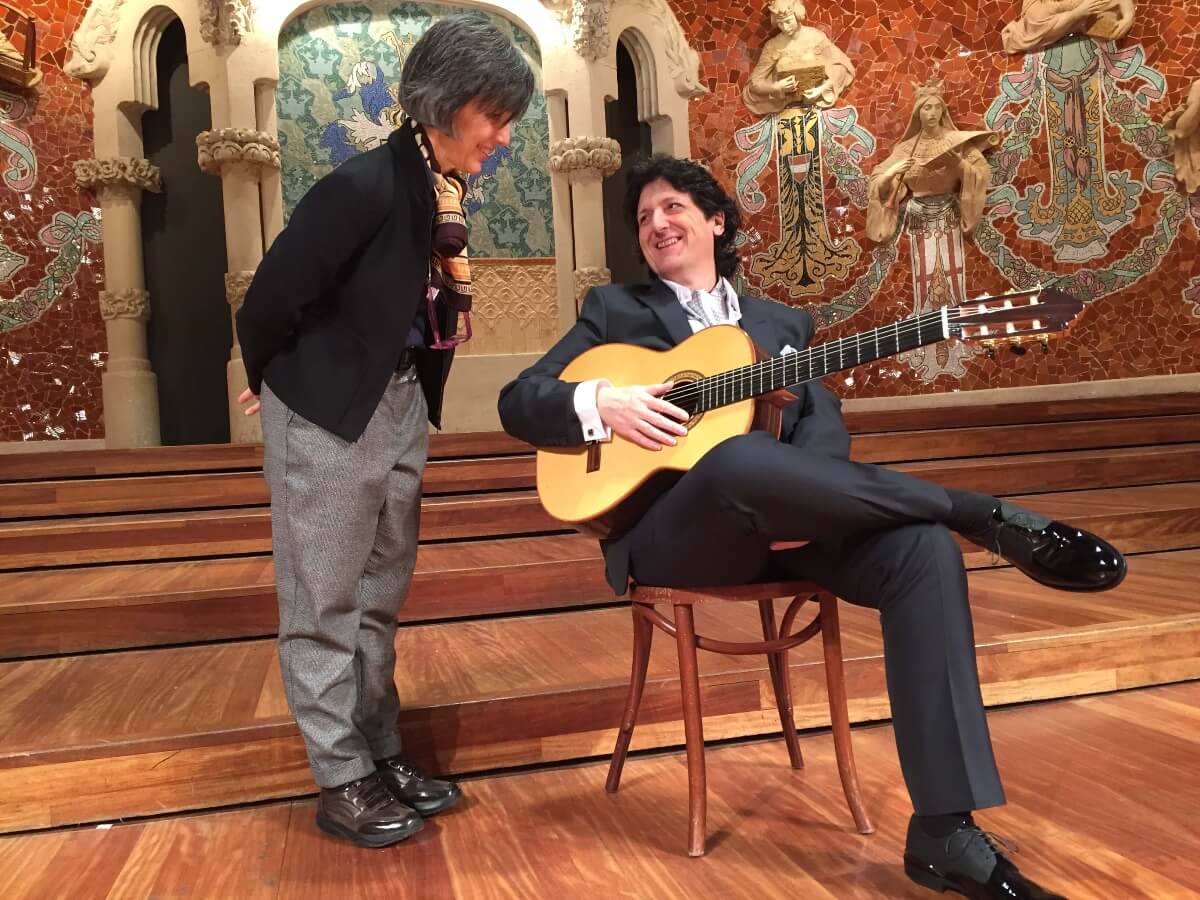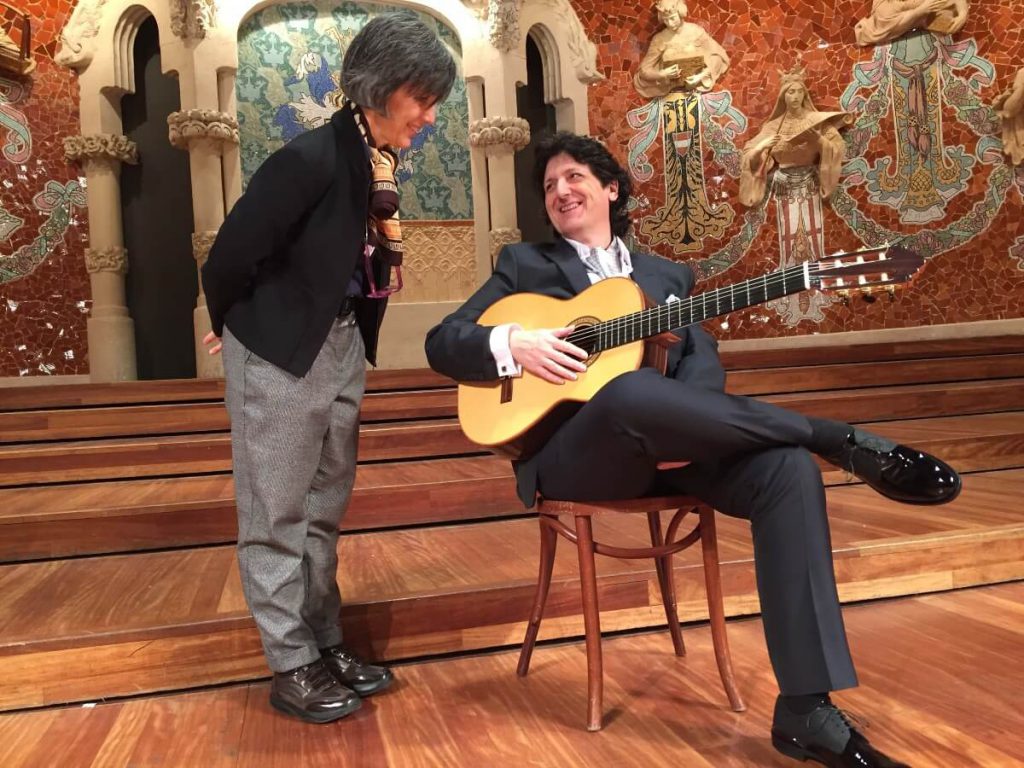 Photo: The director of the movie Arantxa Aguirre and Cañizares
© Mariko Ogura
Last week, Cañizares has performed in the Palau de Música Catalana, with the Orquesta de Cadaqués, directed by Master Gianandrea Noseda. They have interpreted the Concierto de Aranjuez.