Event
2019.03.06
The Spanish National Team of Artistic Swimming returns from Paris with 5 medals
The Spanish National  Team of Artistic Swimming (formerly known as synchronised swimming) has won 5 medals (1 gold, 3 silvers and 1 bronze) in the first World Series competition, which took place in Paris last weekend.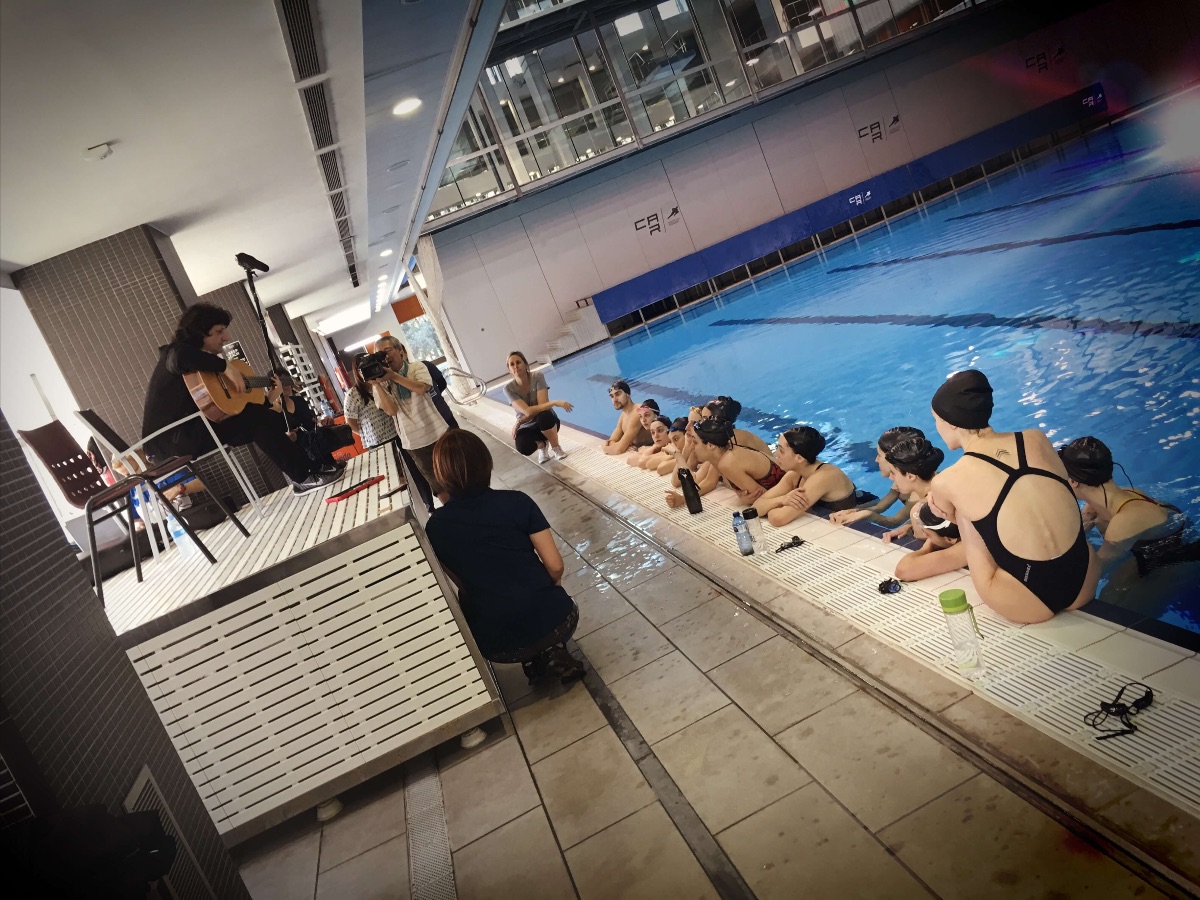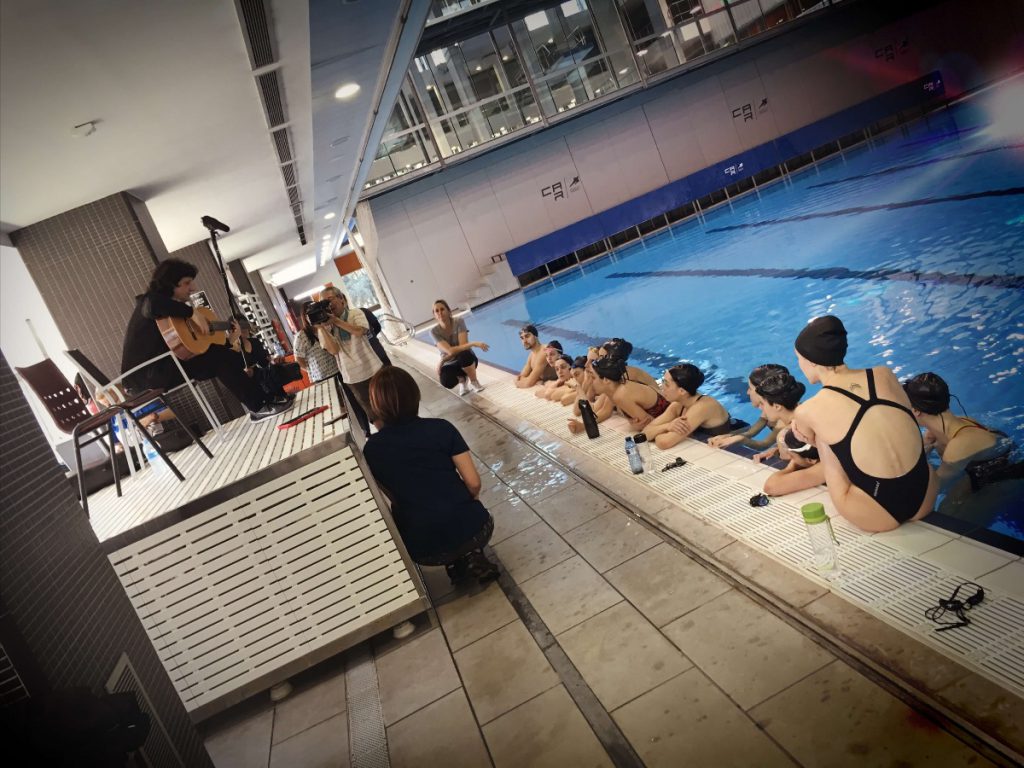 Photo: High Performance Centre of Sant Cugat
© Mariko Ogura
Days before the Paris Open, Cañizares visited the team in the High Performance Centre of Sant Cugat, Barcelona, and attended a training session.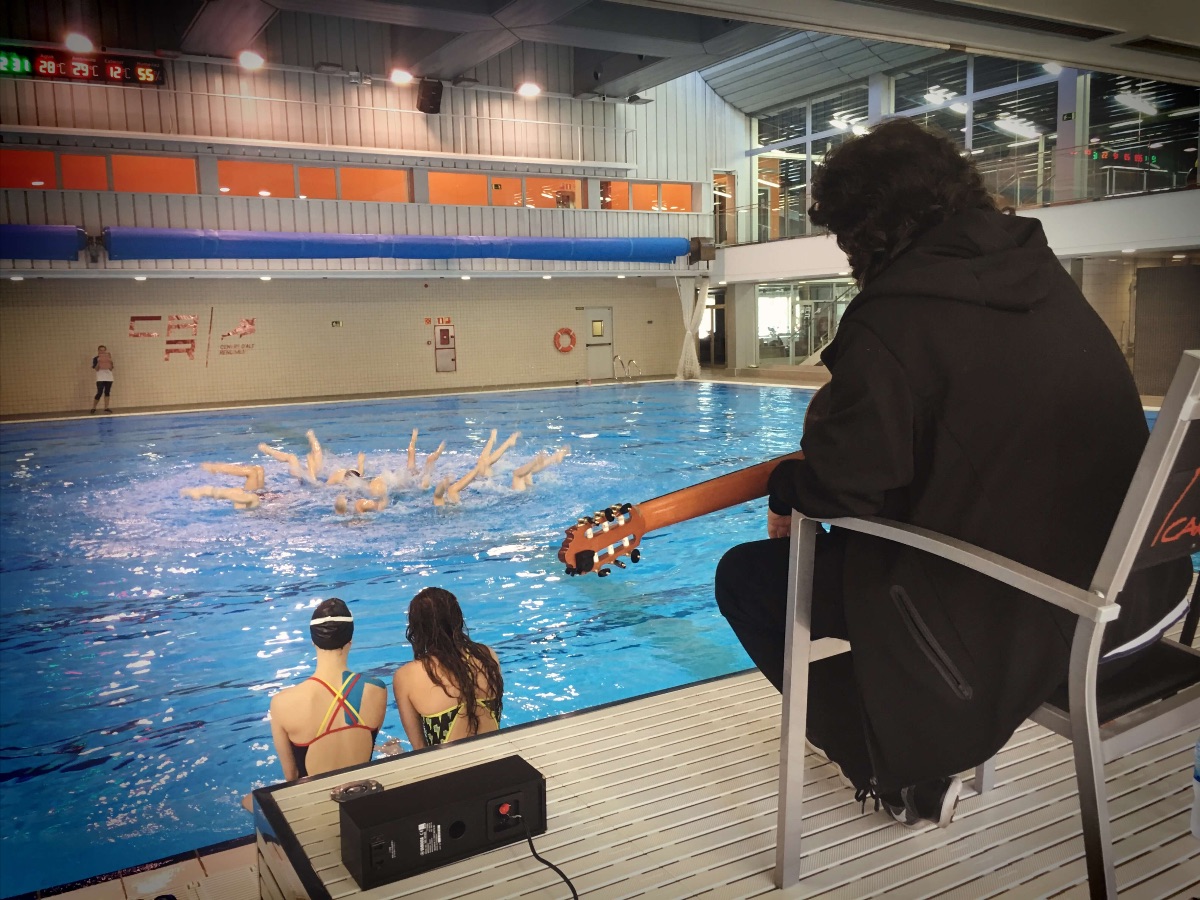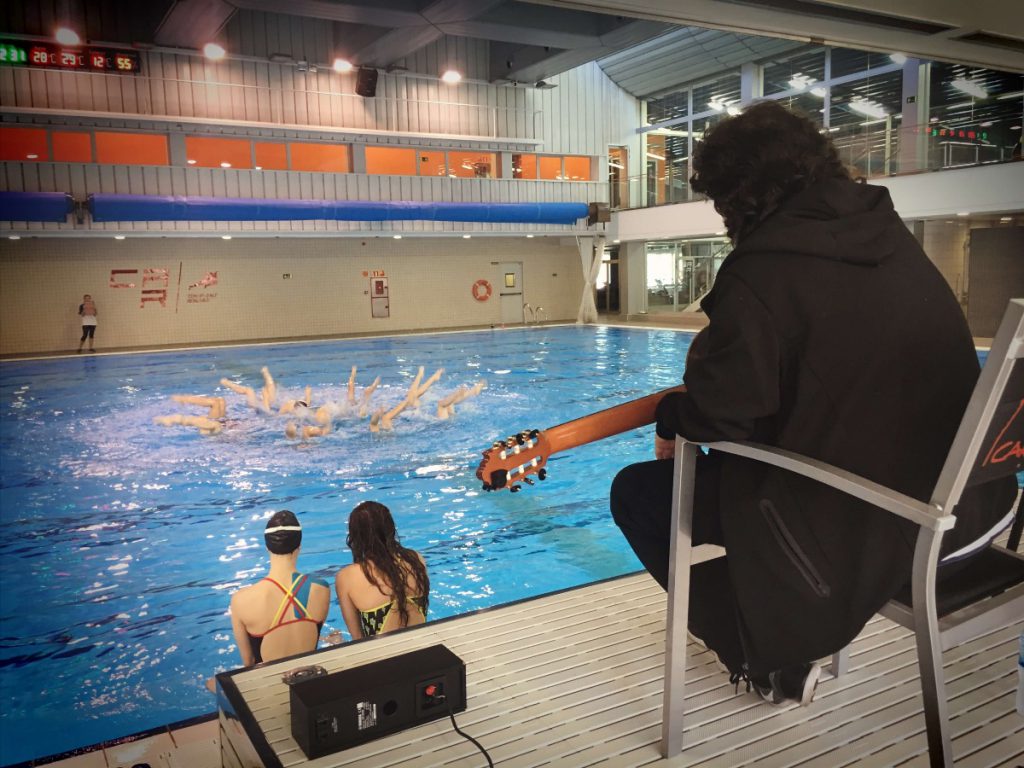 Photo: Cañizares during the training session
© Mariko Ogura
Cañizares has been entrusted with composing the music for the team's Technical Routine in the Tokyo Olympic Games, to be celebrated next year. The music must match the compulsory elements and the rules of artistic swimming.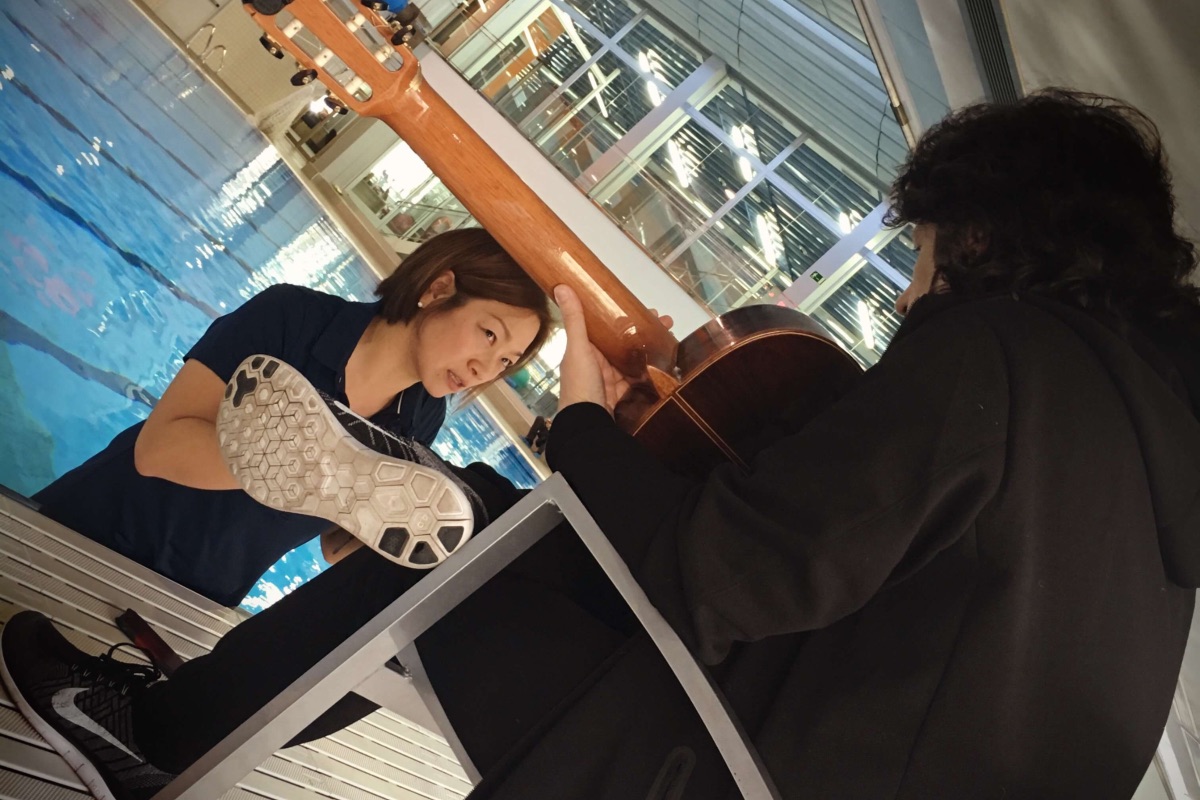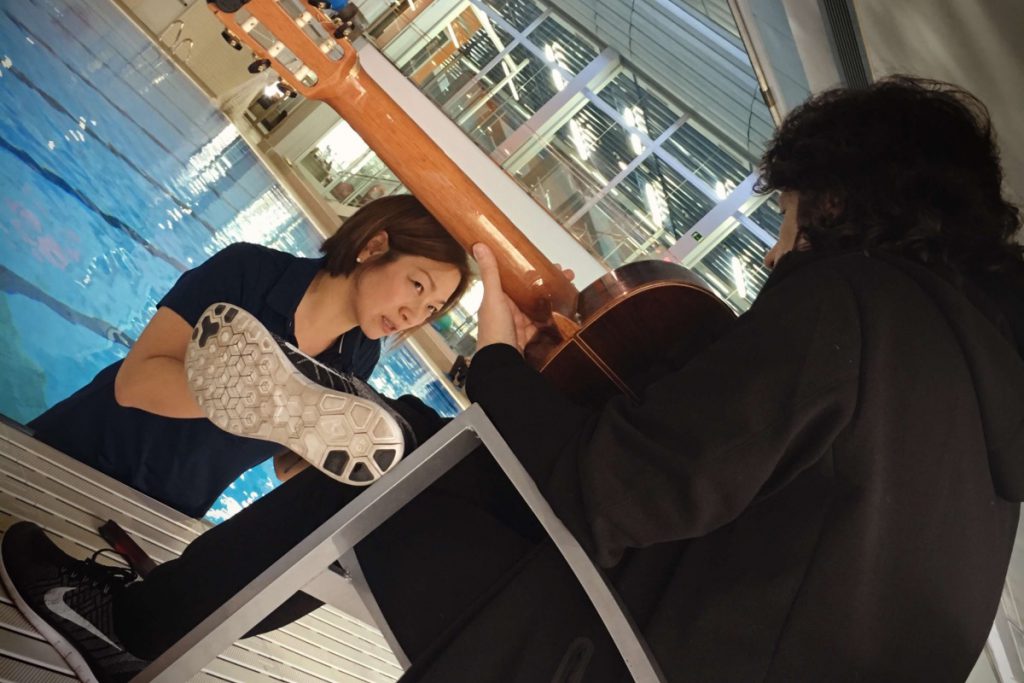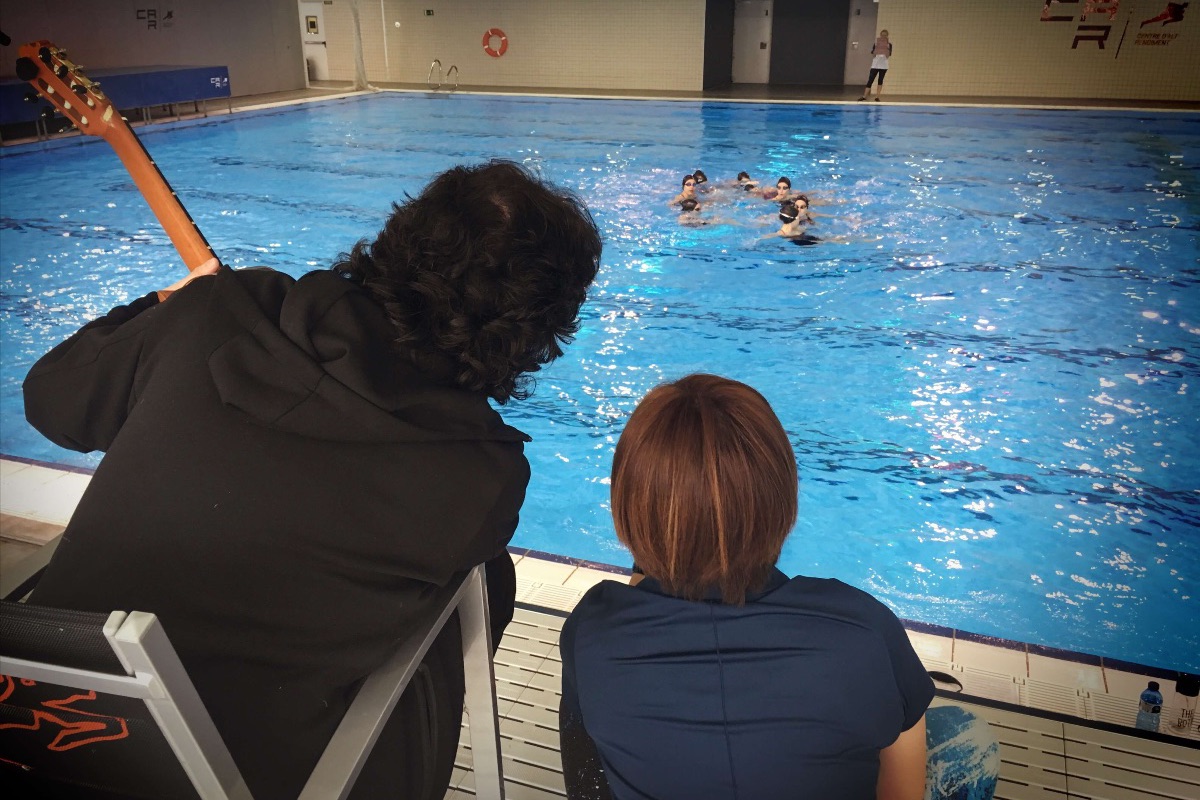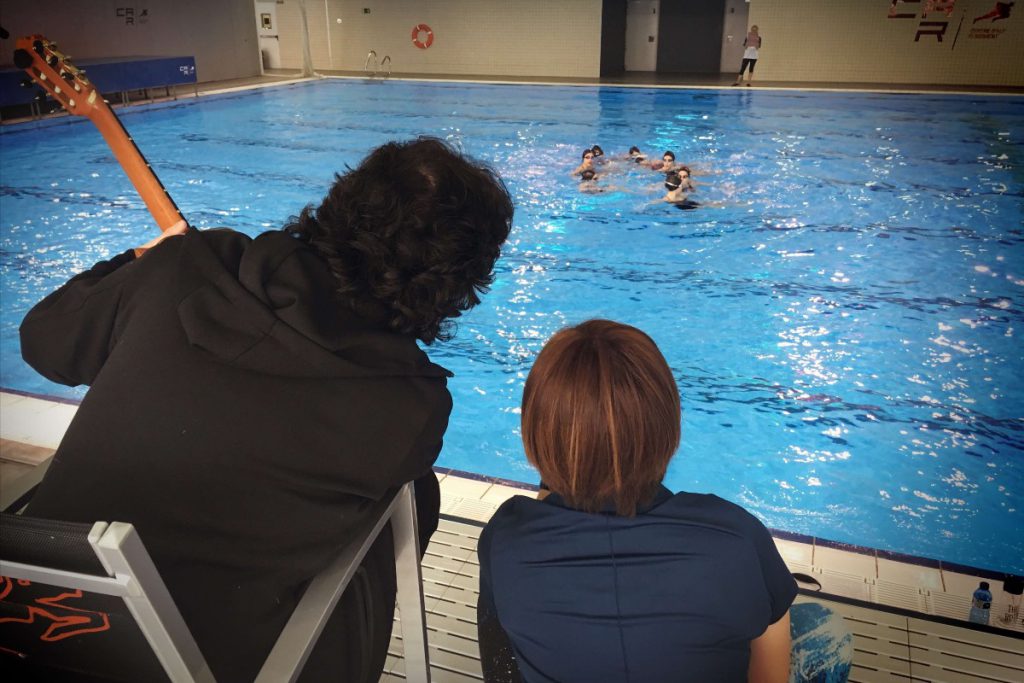 Photo: Cañizares with Mayu Fujiki, the team's coach
© Mariko Ogura
The team's coach, Mayu Fujiki explained the different elements and concepts to be used during the performance.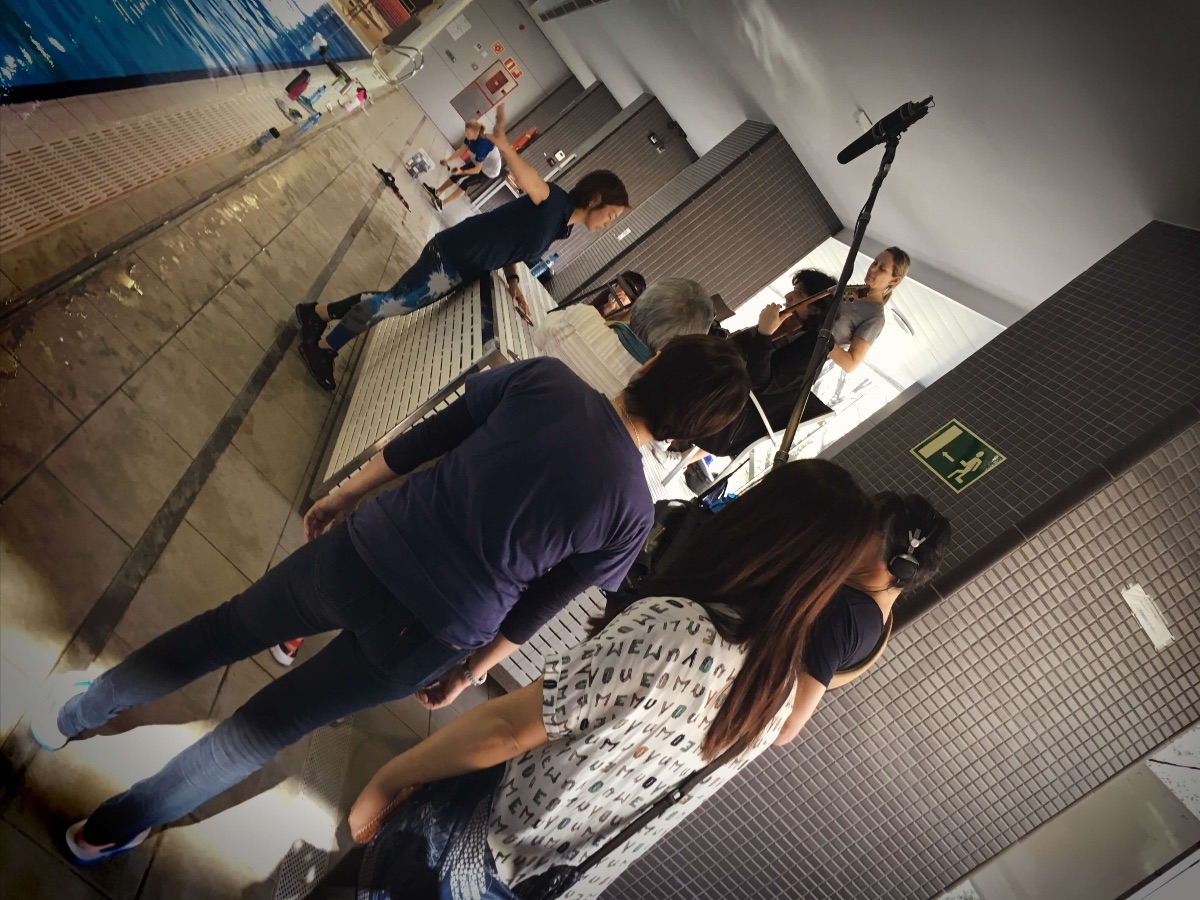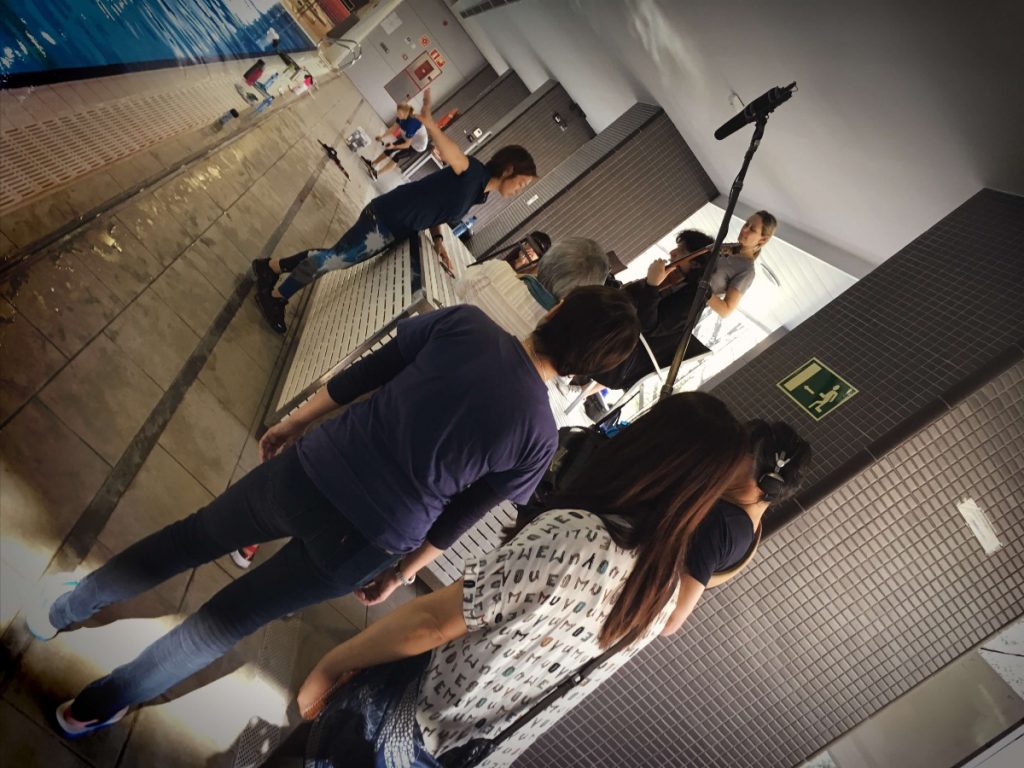 Photo: Japanese TV crew filming
© Mariko Ogura
A Japanese TV crew are filming a documentary about the coach, and that day they were also there.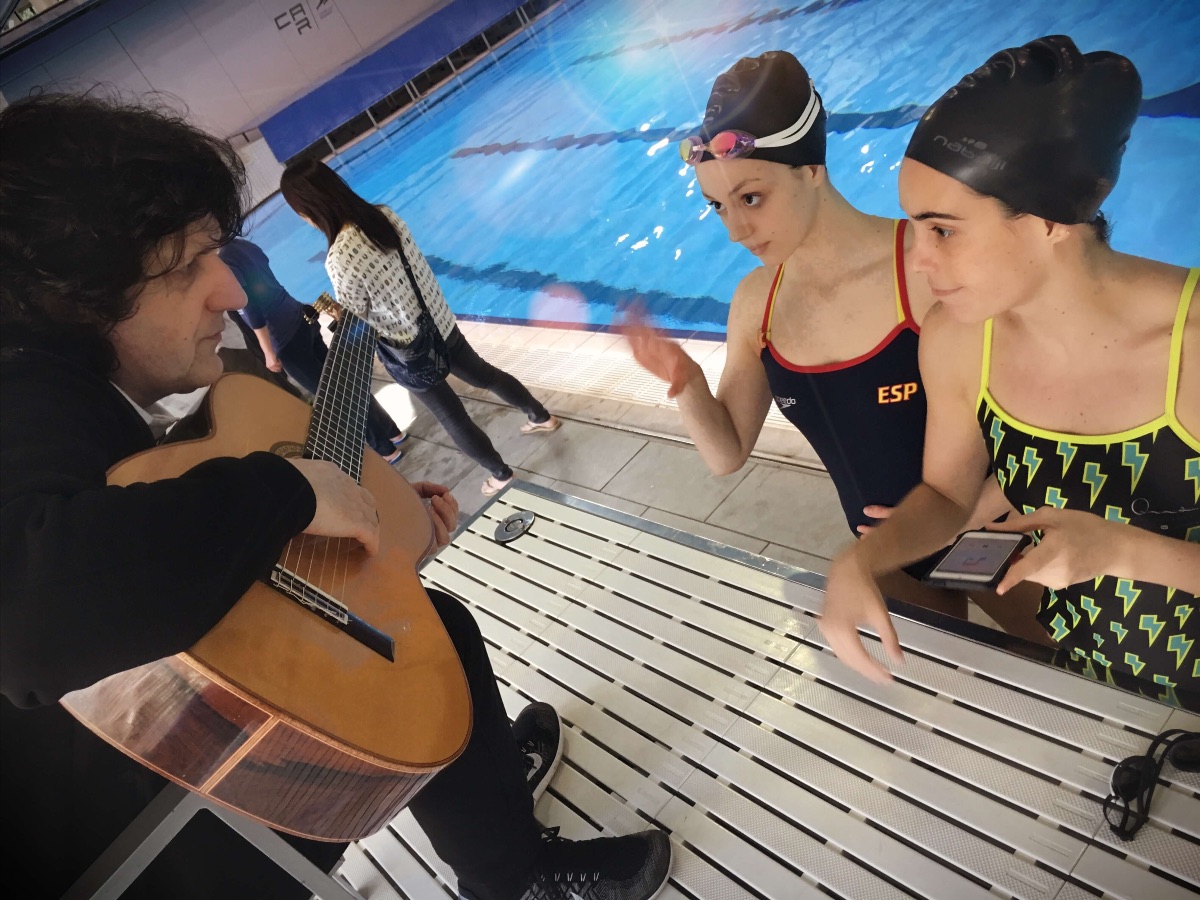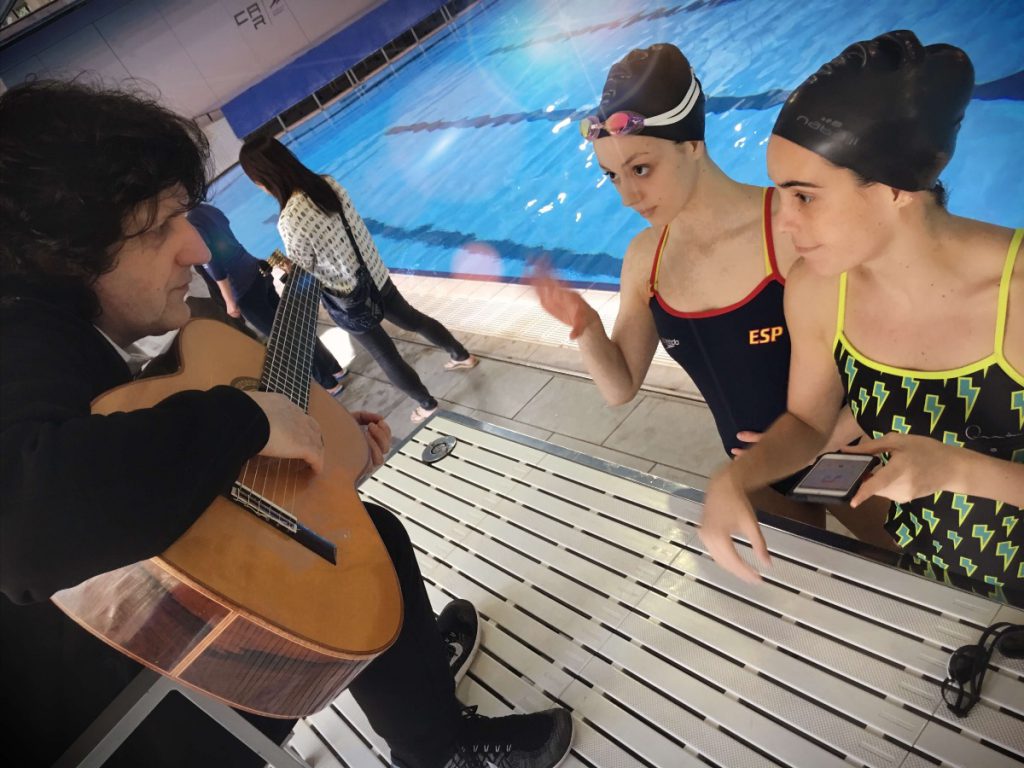 Photo: Cañizares with Ona Carbonell (right) and Sara Saldaña (left) by the pool
© Mariko Ogura
Cañizares made some musical arrangements for the piece used in the free duet routine, and he had a chat with the swimmers about potential improvements for the Paris competition.
In the Free Duet competition, Ona Carbonell and Sara Saldaña performed "La Malagueña", musical arrangement and performance by Cañizares. The new duet has performed this in Paris for the first time, winning a Bronze Medal. This are touching news.