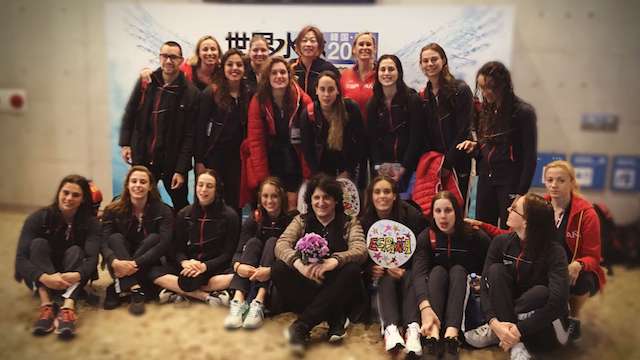 Event
2019.05.04
Artistic Swimming Japan Open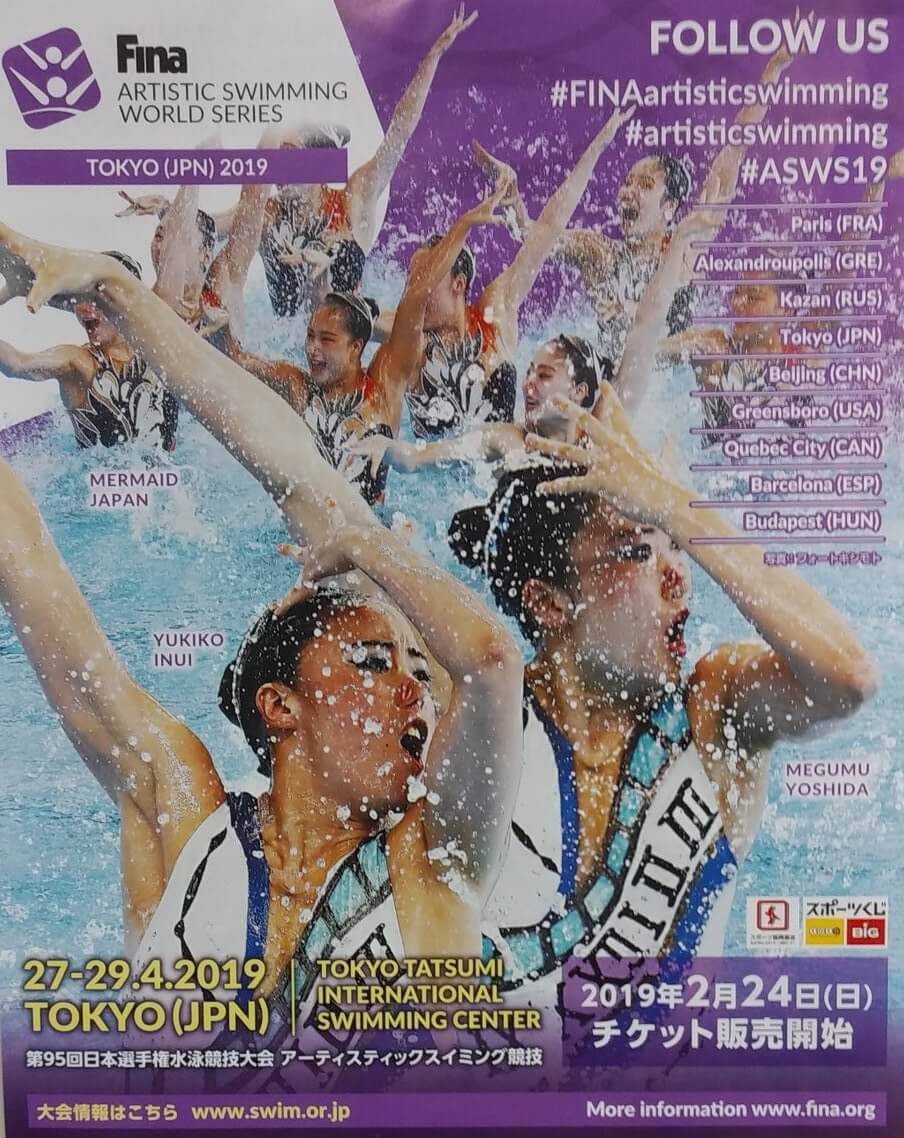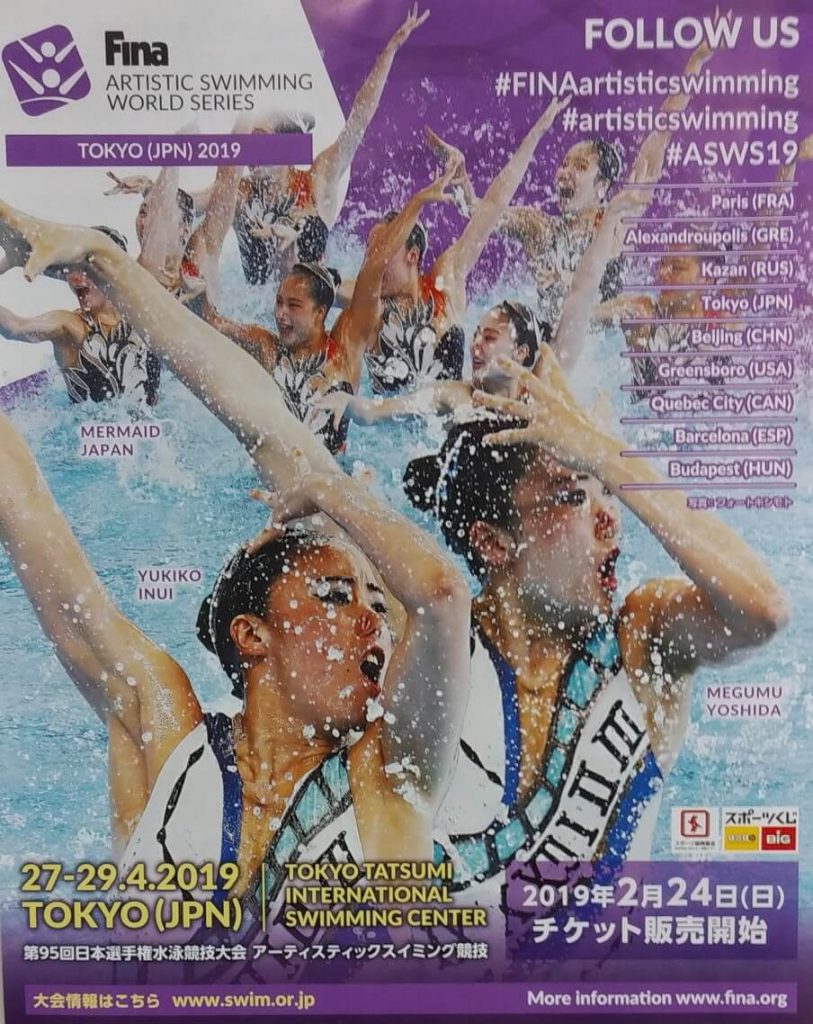 Poster of Artistic Swimming Japan Open
Cañizares attended the artistic swimming Japan Open, which took place in Tokyo, Japan. Cañizares arranged the music for the Spanish Free Duet exercise.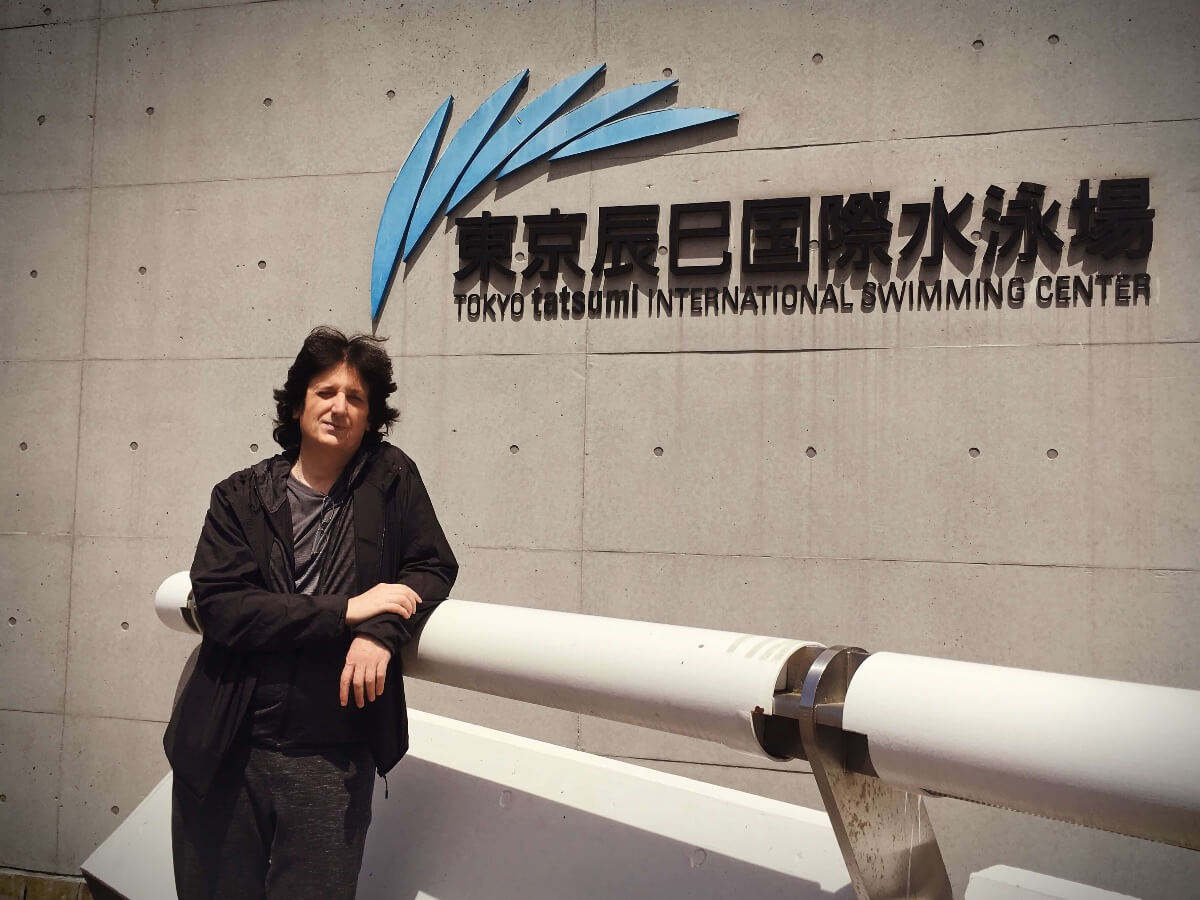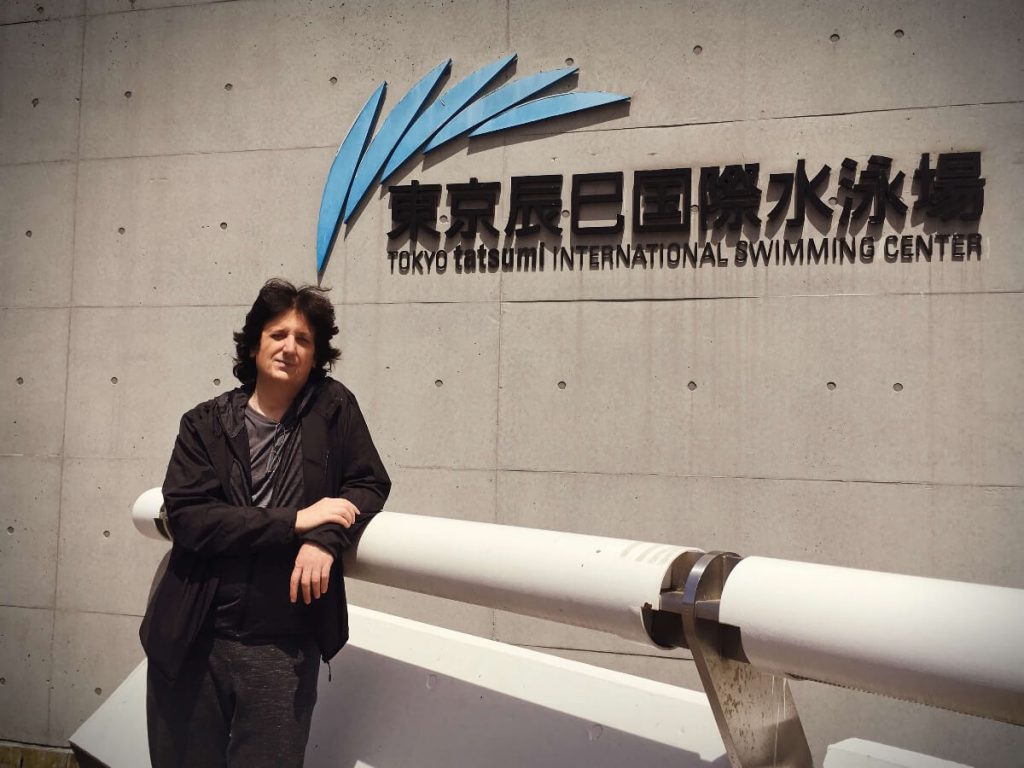 Photo: At Tokyo Tatsumi International Swimming Center
© Mariko Ogura
Cañizares attended the competition live for the first time. For him, it is important to listen to the acoustics of the sport hall, as music will sound very differently in the recording studio. This new experience will be of great help for the work that he is undertaking for the Spanish national team.
This short video summarises the trip to Tokyo with the swimmers. I hope that you enjoy it!
【Recuerdos de Viaje – Tokyo, Japan】
♪ Cuerdas del Alma