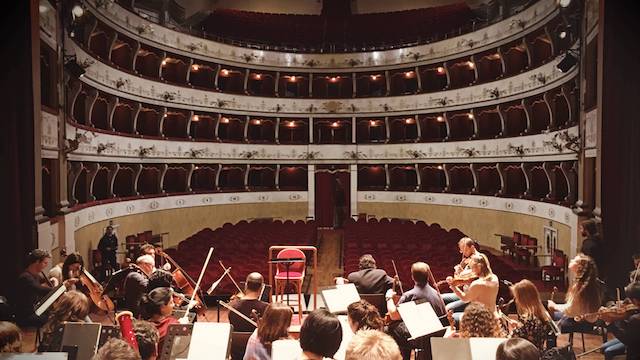 Concert
2019.04.26
 Concierto de Aranjuez by Master Rodrigo in Pistoia
Last month, Cañizares has had the opportunity of playing the Concierto de Aranjuez by Master Rodrigo in several theatres worldwide.
The two photographs which open this new correspond to the concert that took place in Pistoia, Italy.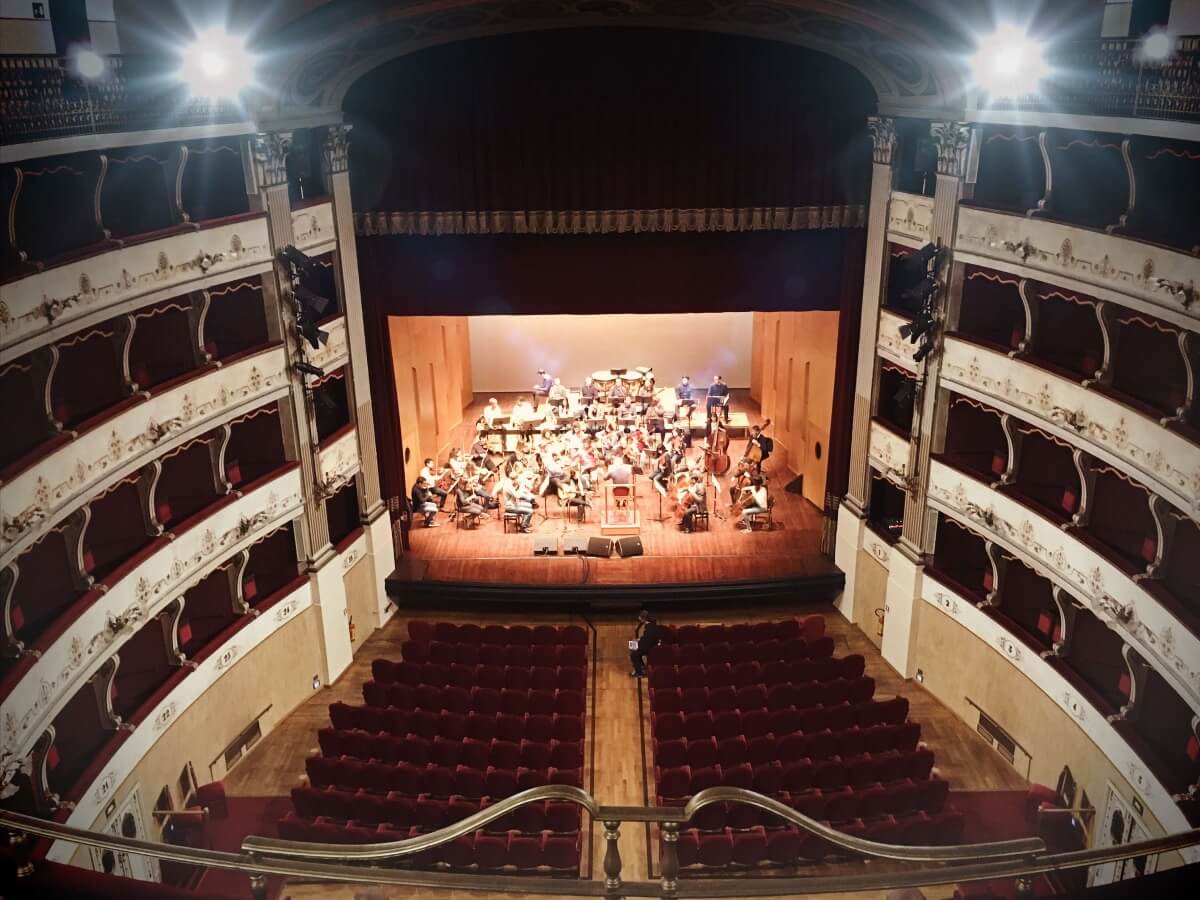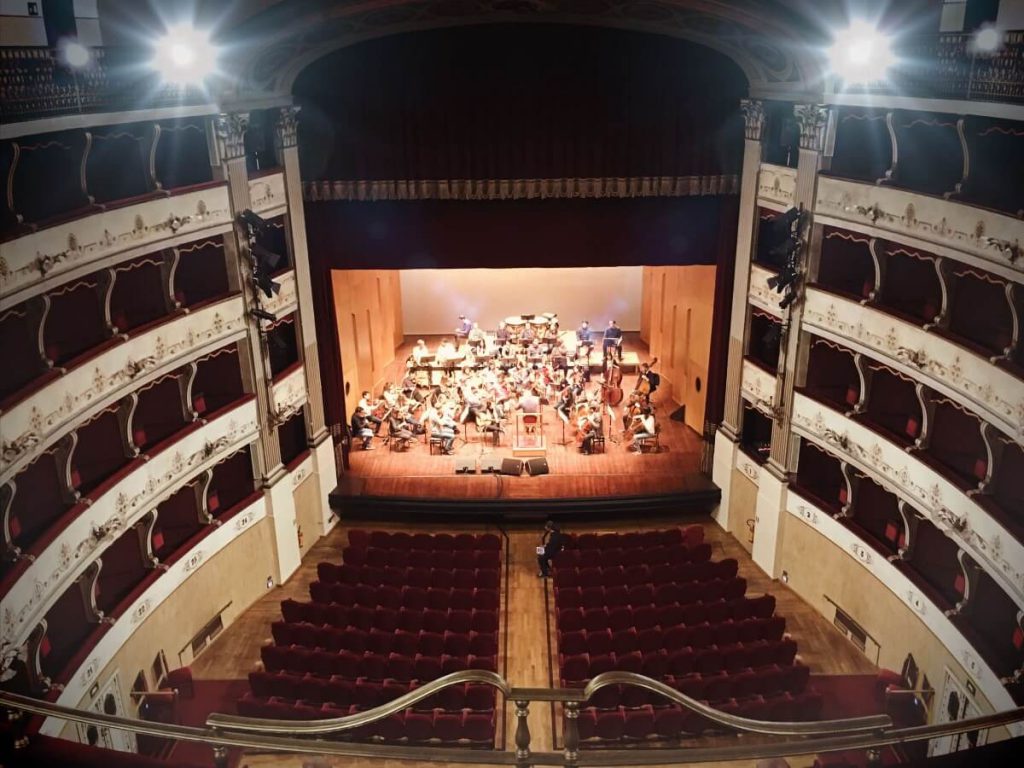 Photo: With Maestro Noseda, in his dressing room
© Mariko Ogura
CCañizares travelled to Italy after the beautiful concert in the Palau de Música Catalana which I mentioned in my NewsLetter de Cañizares Vol.24, in cooperation with the Orquesta de Cadaques, directed by Master Gianandrea Noseda.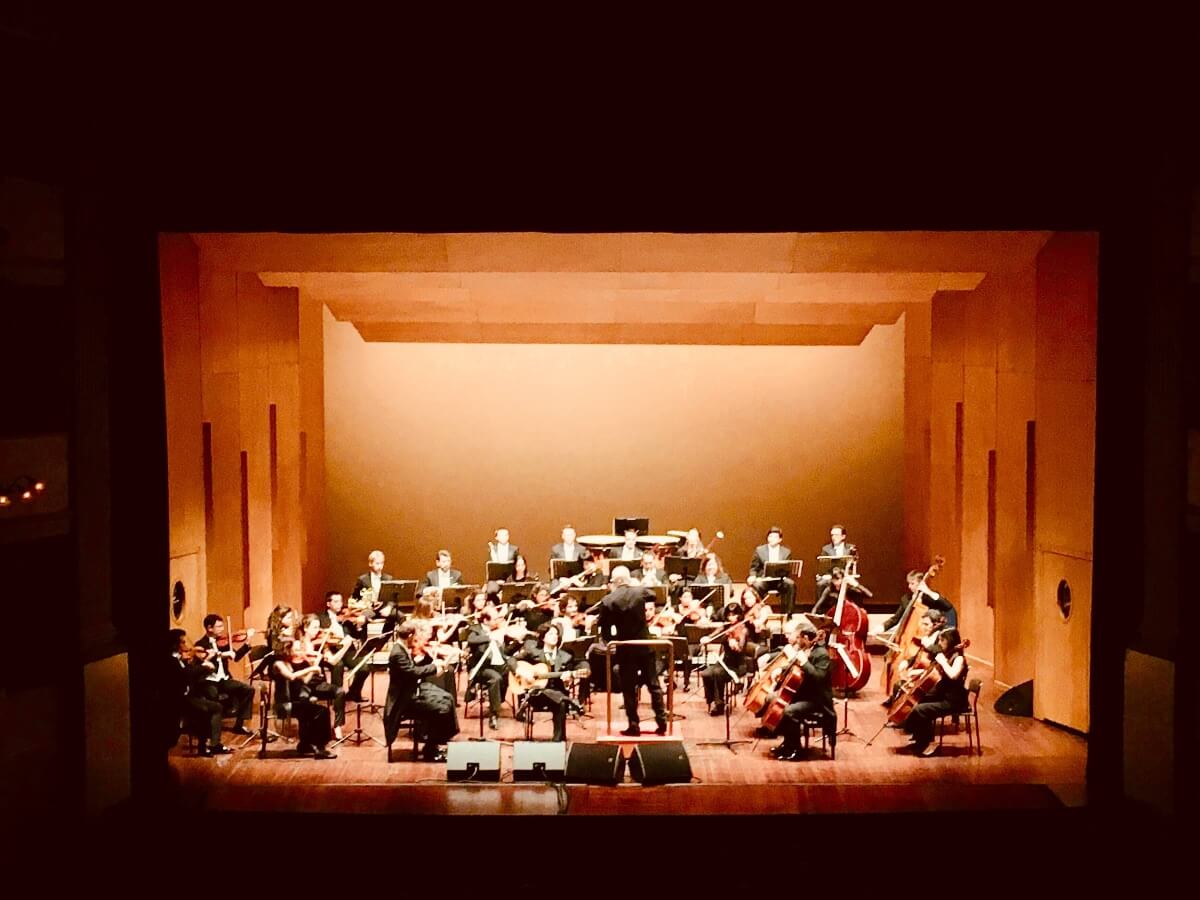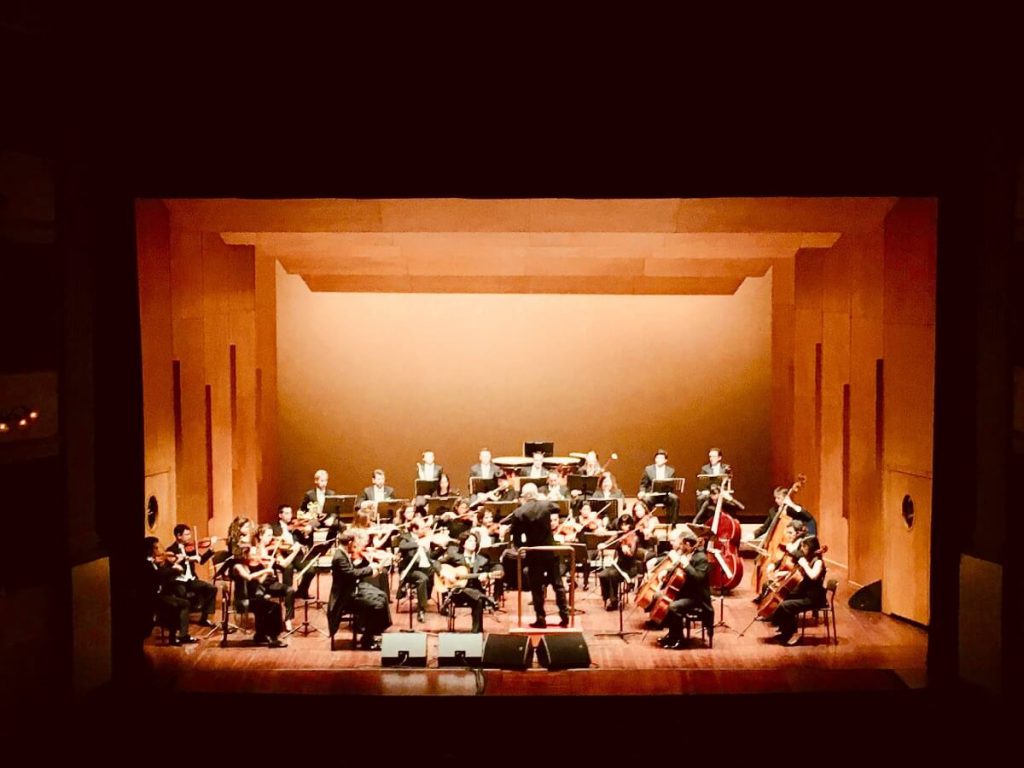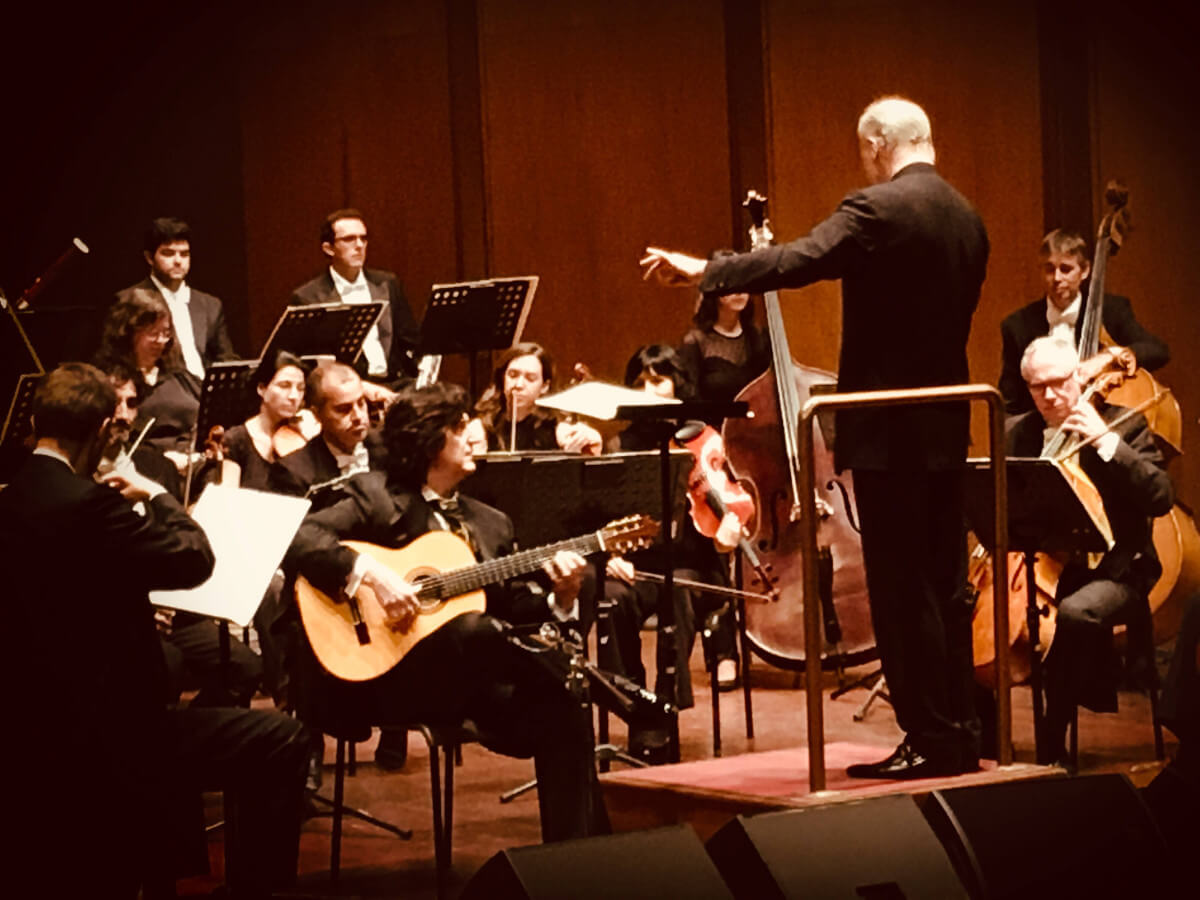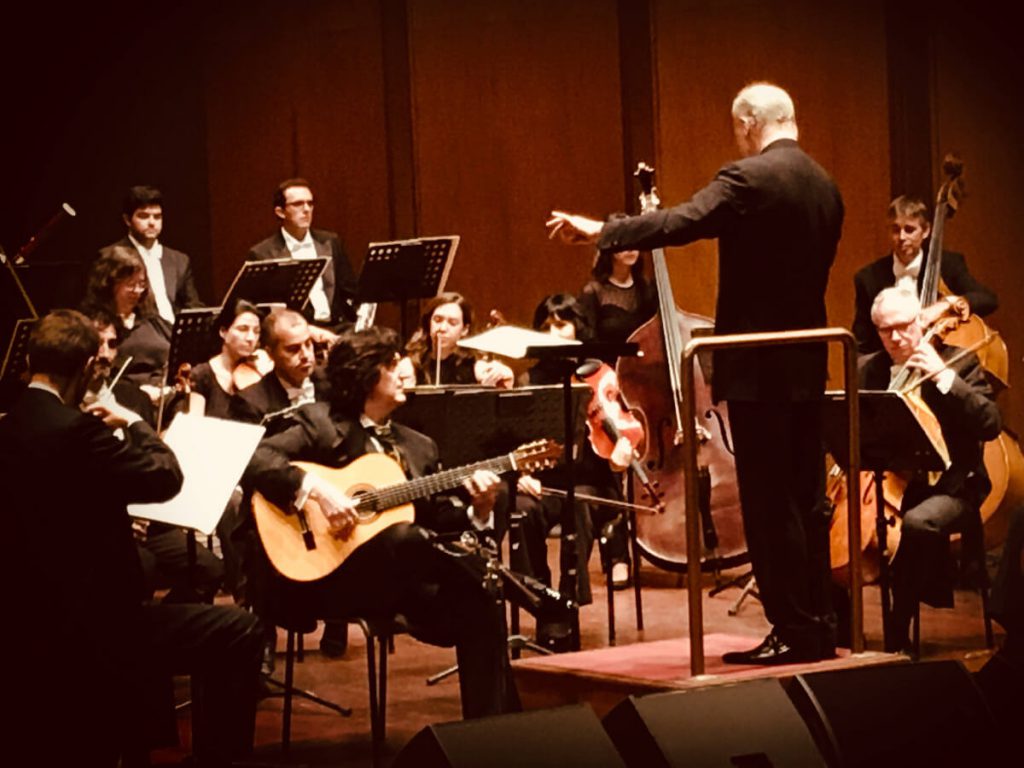 Photo: Cañizares with Master Gianandrea Noseda and Cadaques Orchestra
© Mariko Ogura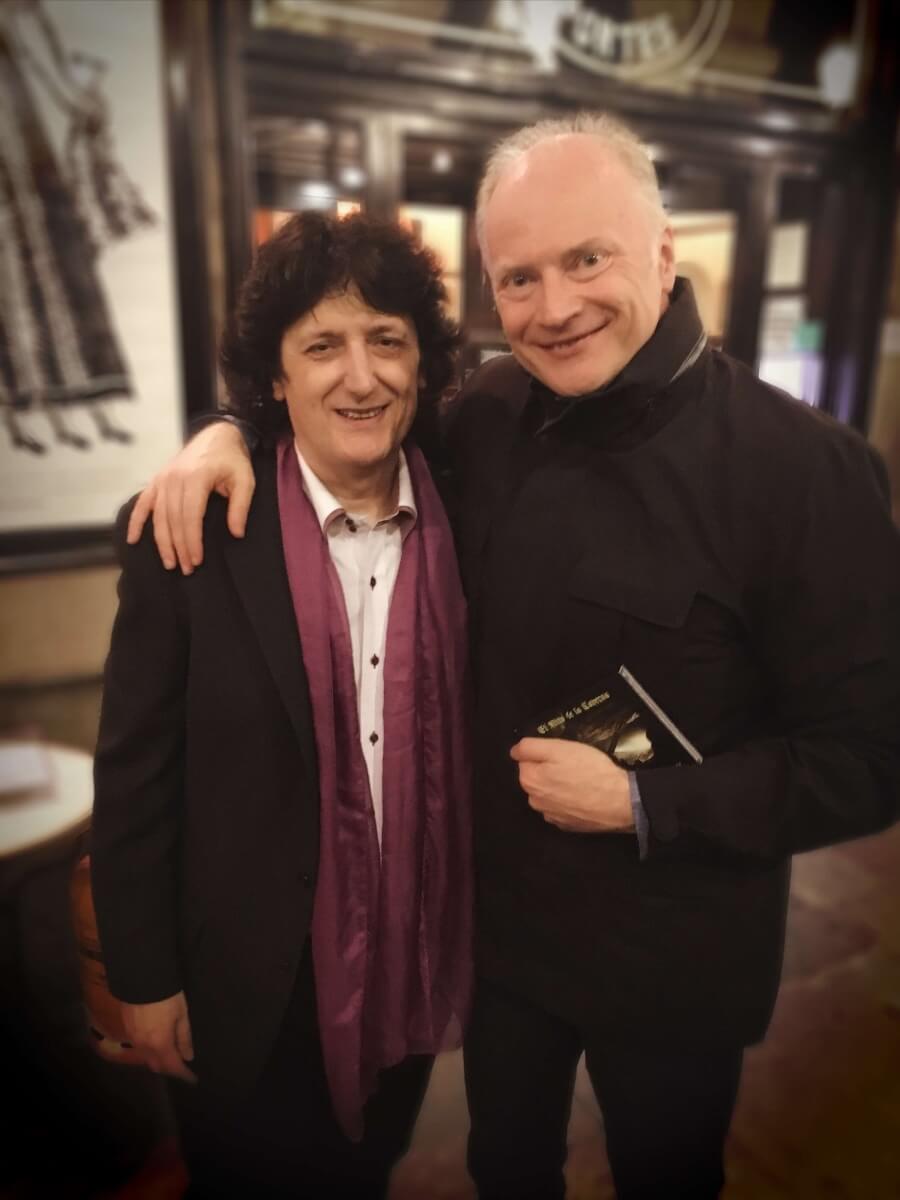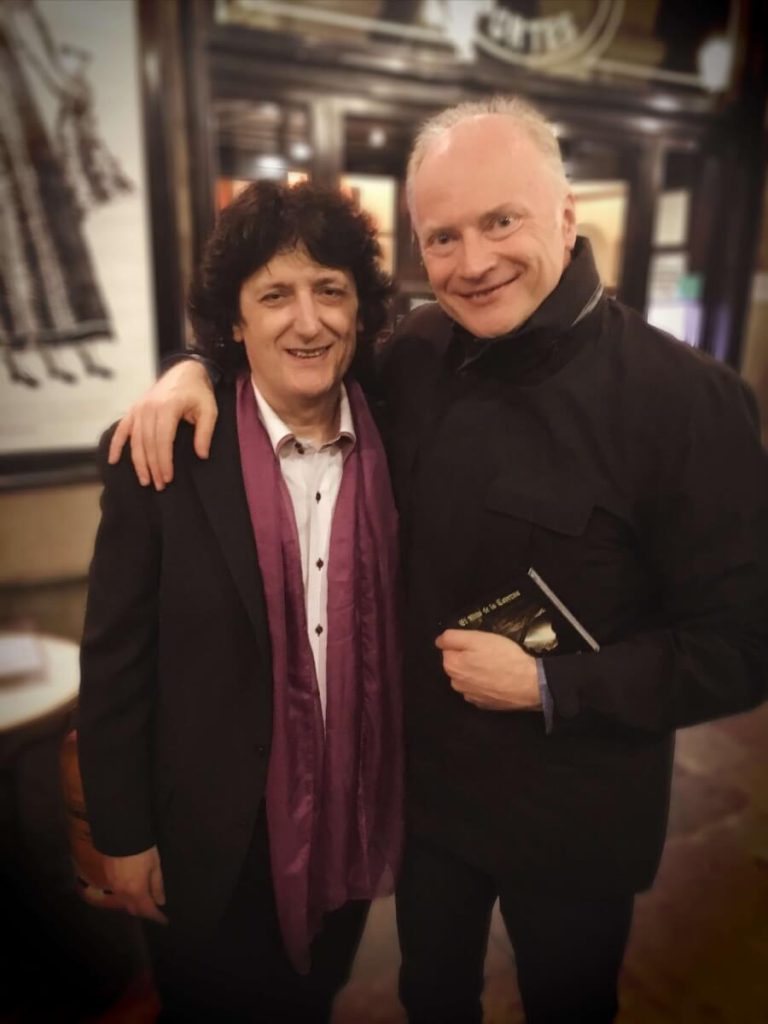 Photo: Master Noseda and Cañizares
© Mariko Ogura
Master Noseda is also art director of the important Italian music festival Stresa Festival, in which Cañizares participated a few years ago alongside his Flamenco Quartet. We hope to have the opportunity to return to this festival one day.
Finally, I want to share the third video of 'Recuerdo de Viaje Vol. 3 – Pistoia'. The music is La Callada Luna (Tientos) by Cañizares, from the album 'El Mito de la Caverna'.
【Recuerdos de Viaje Vol.3 – Pistoia】
Música: La Callada Luna