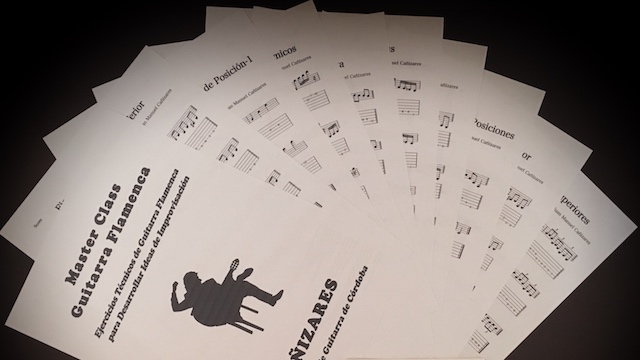 Master Class
2018.07.07
As in previous years, the places were sold out 2 months in advance
Cañizares is a familiar feature in the Cordoba Guitar Festival. This year, he imparted aguitar master class entitled: 'Ejercicios Técnicos de Guitarra Flamenca para Desarrollar Ideas de Improvisación.
The present edition attracted students from France, Germany, Belgium, Great Britain, USA, México, China and, of course, Spain.
The best things about guitar festivals is the opportunity to meet friends and guitarists from all over the world. This time, Cañizares shared meals, ideas and opinions about their shared love for music with masters Manuel Barrueco, Leo Brouwer and José Antonio Rodríguez.
© Mariko Ogura
(from left to right) Cañizares with masters Manuel Barrueco, Leo Brouwer and José Antonio Rodriguez