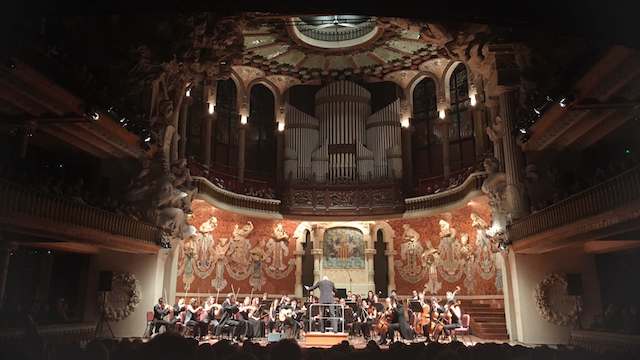 Concert
2019.04.19
Cañizares interpreted the Concierto de Aranjuez in the Palau de la Música Catalana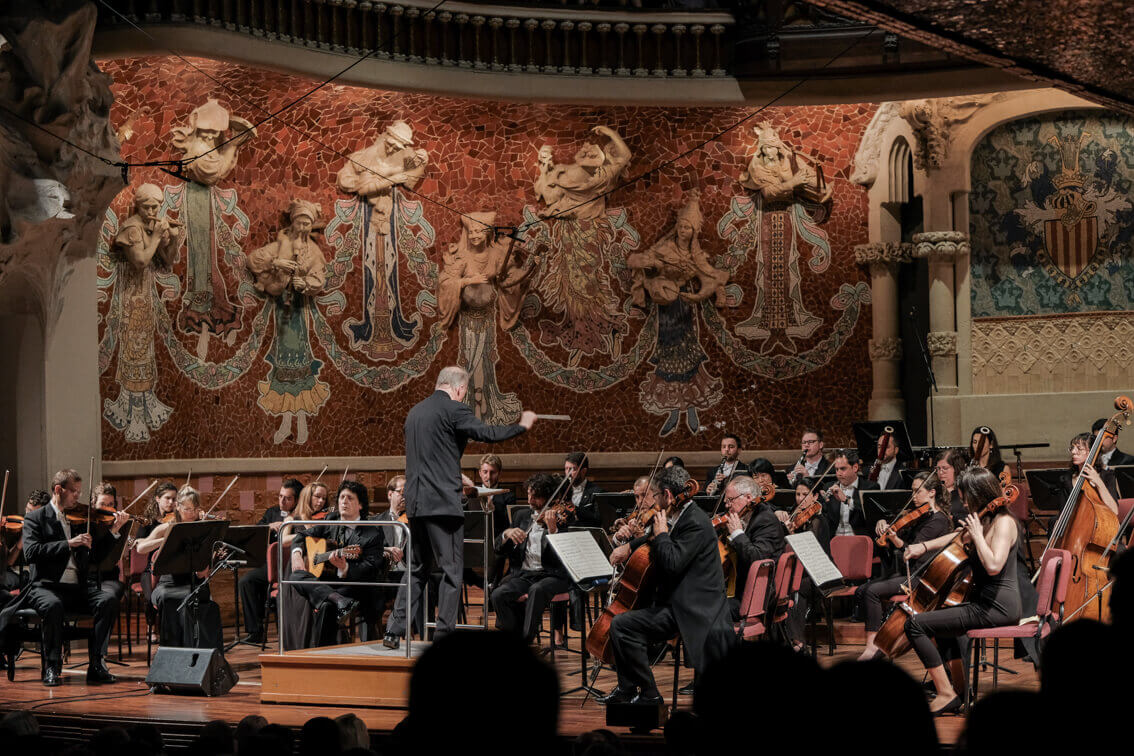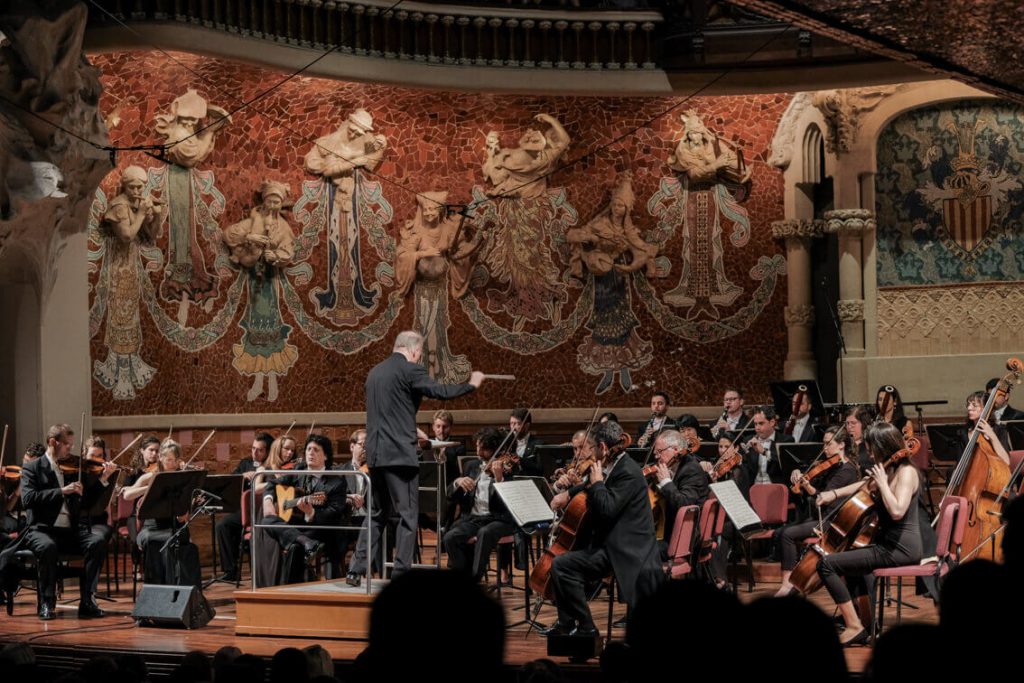 Photo: Cañizares on the stage of Palau de la Música Catalana
© BCN Clàssics / Joan Tomàs
Cañizares interpreted the Concierto de Aranjuez in the Palau de la Música Catalana, only concert hall to have been declared World Heritage by UNESCO (4 December 1997).
Rodrigo composed El Concierto de Aranjuez in 1939, and premiered it in this very concert hall in the following year, when it was interpreted by guitarist Rigino Sainz de la Masa. This concert by Cañizares was as though the Concierto de Aranjuez had returned to its birthplace.
Cañizares has played several times in this concert hall. As I recalled in Cañizares' NewsLetter Vol.23, the scene featuring Cañizares in the movie El Amor y la Muerte, by Arantxa Aguirre, was filmed in this beautiful hall.
You can enjoy this scene from the movie in the following link:
"Andaluza" El Amor y la Muerte – Historia de Enrique Granados.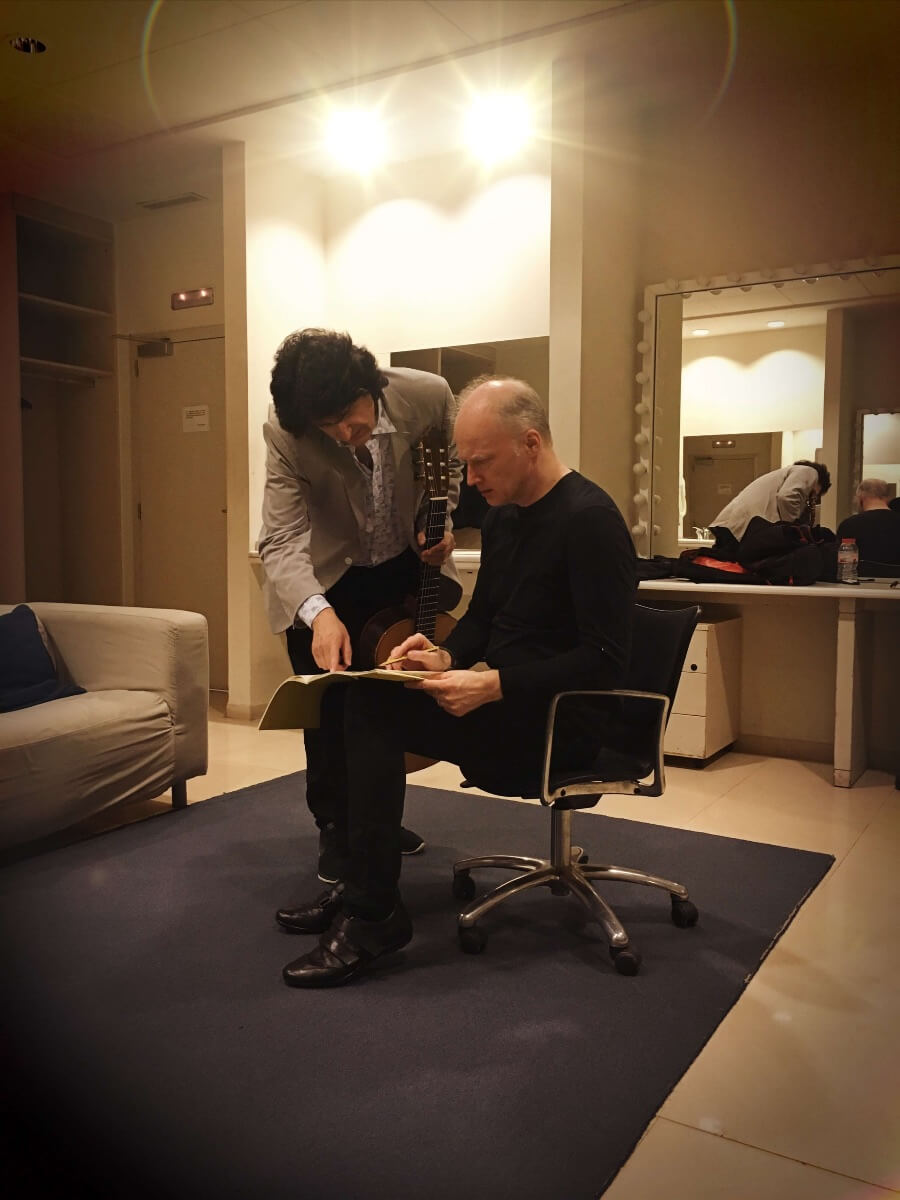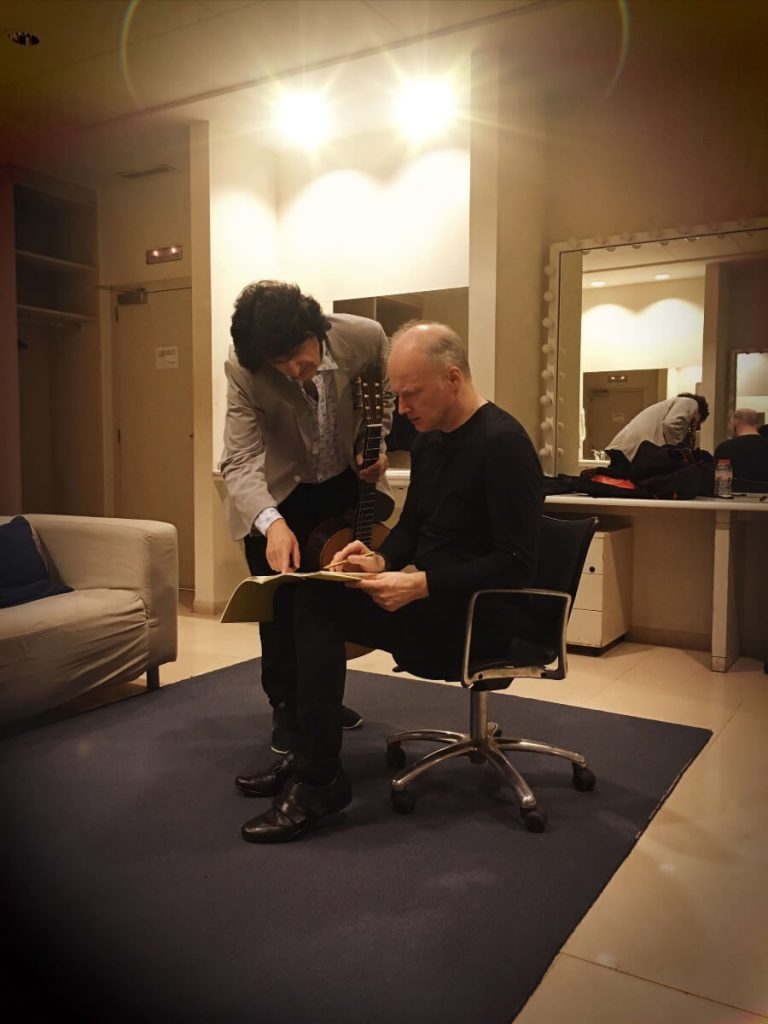 Photo: With Maestro Noseda, in his dressing room
© Mariko Ogura
In this occasion, Cañizares played with Master Gianandrea Noseda and the Cadaqués orchestra, with which Cañizares has played in a number of occasions. The Cadaqués orchestra recorded the Concierto de Aranjuez with master Paco de Lucía in 1991.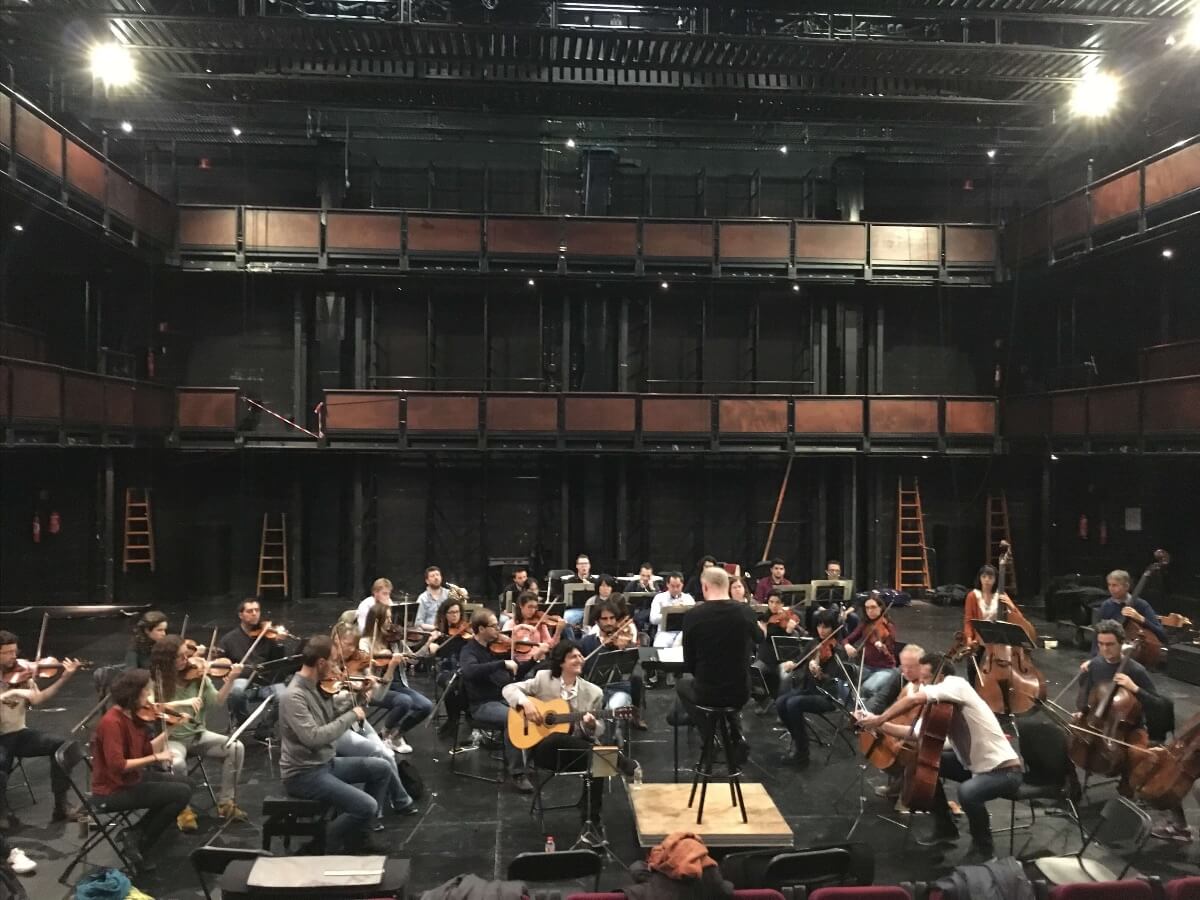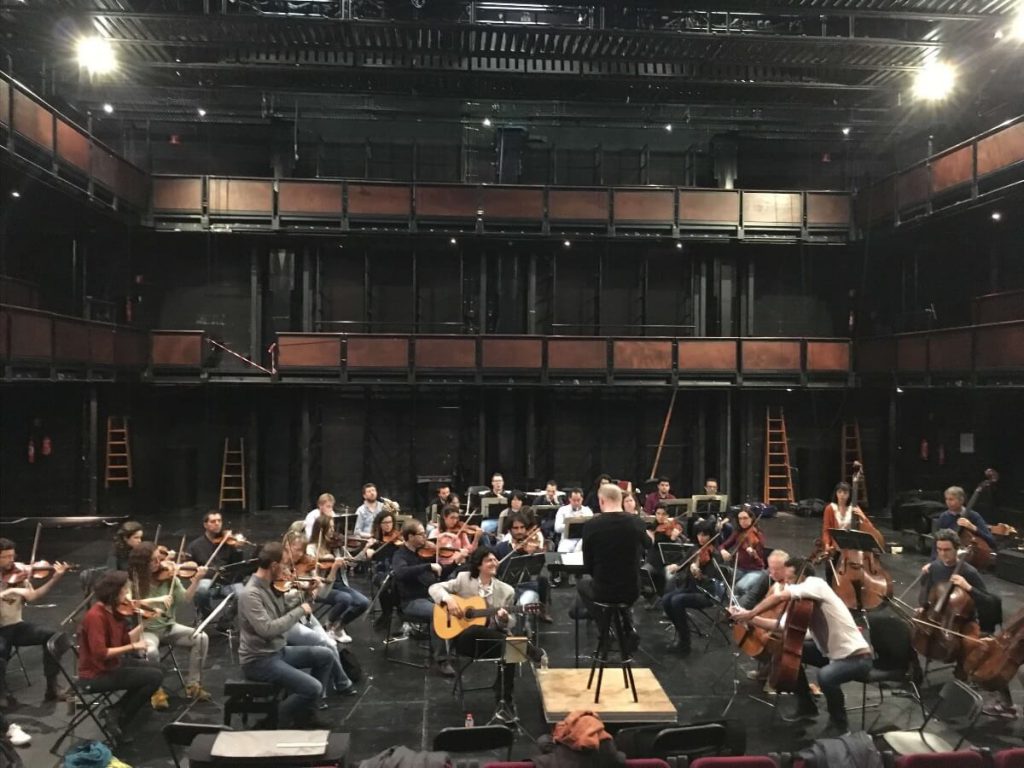 Photo: First rehearsal with the Cadaqués Orchestra, conducted by Maestro Gianandrea Noseda
© Mariko Ogura
The first rehearsal took place in the small hall of the Teatro Nacional de Cataluña.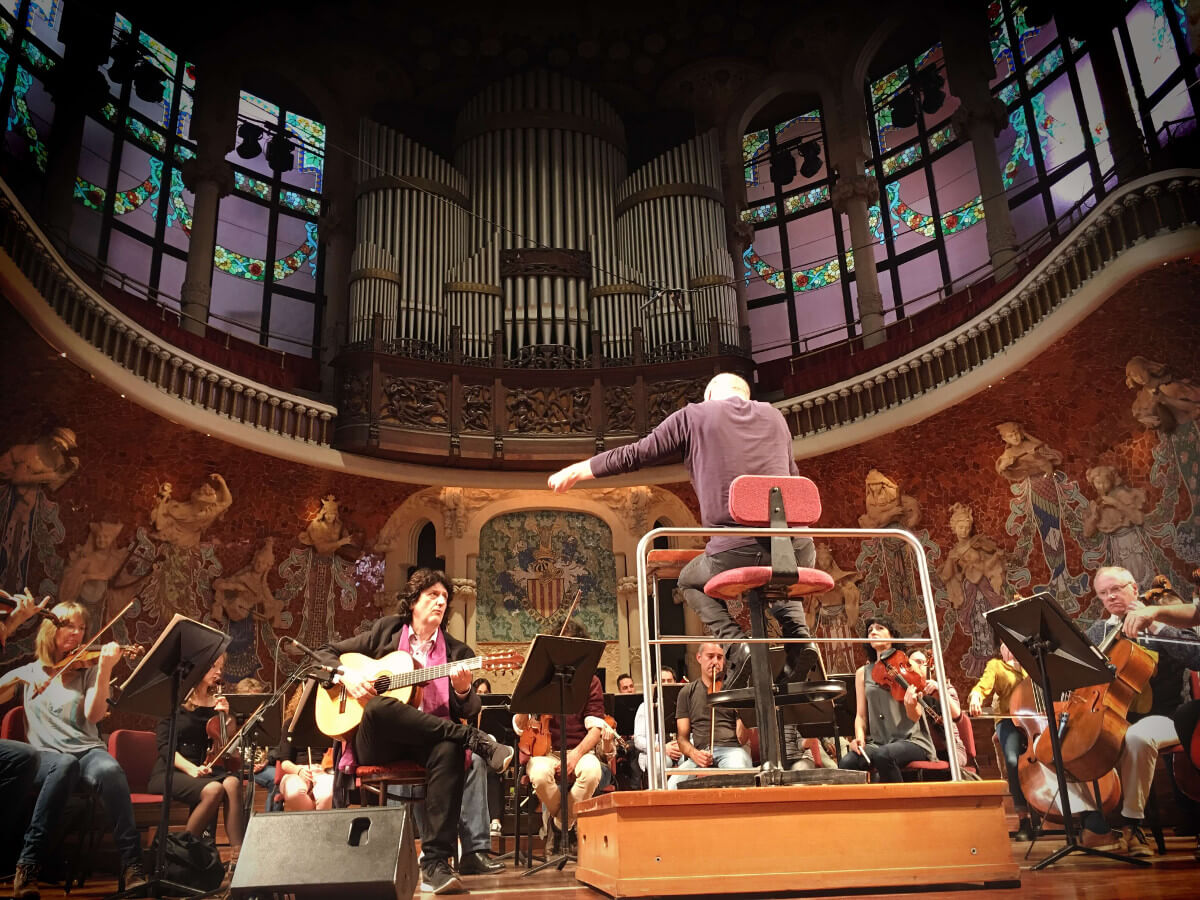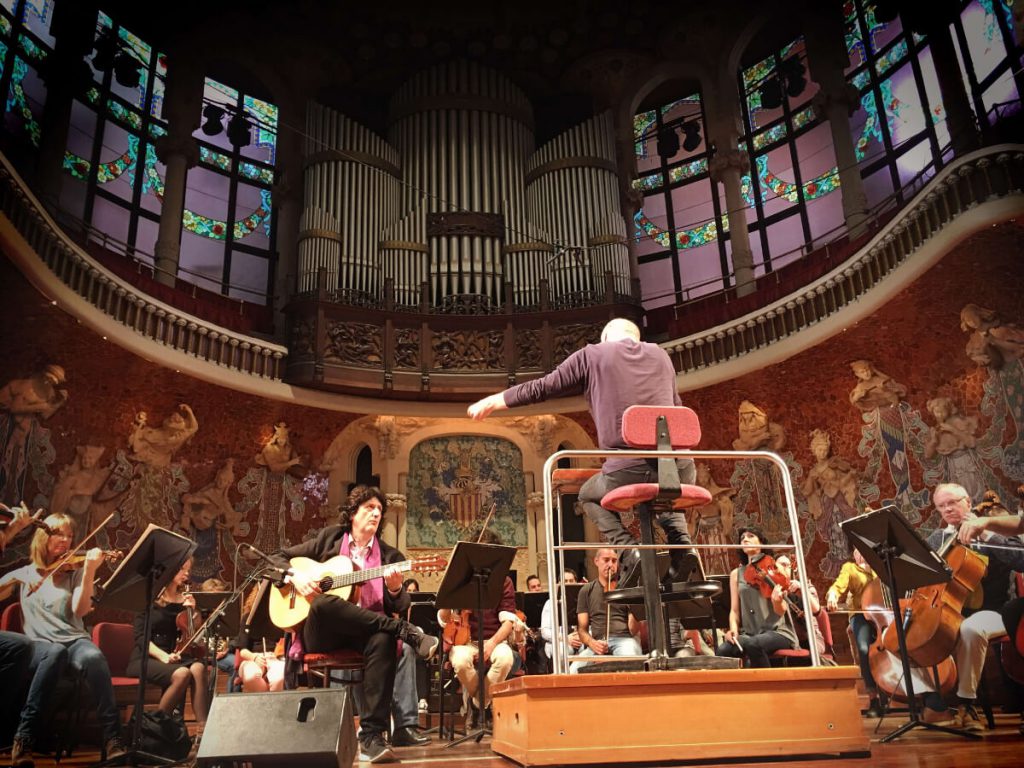 Photo: General rehearsal in the stage of the Palau de Música Catalana
© Mariko Ogura
The general rehearsal, which took place on the same day of the concert, was carried out on the stage of the Palau de Música Catalana. It is a beautiful stage, as illustrated by the following photograph.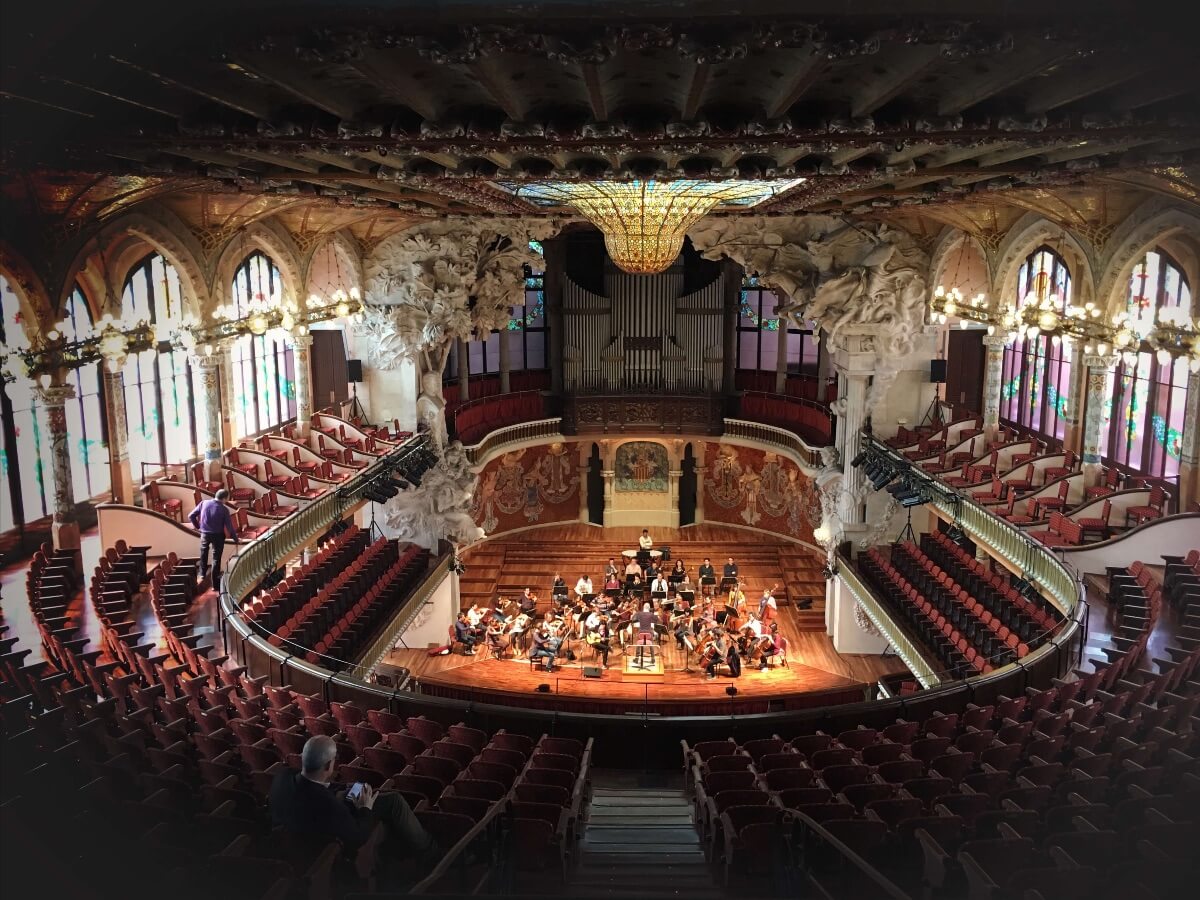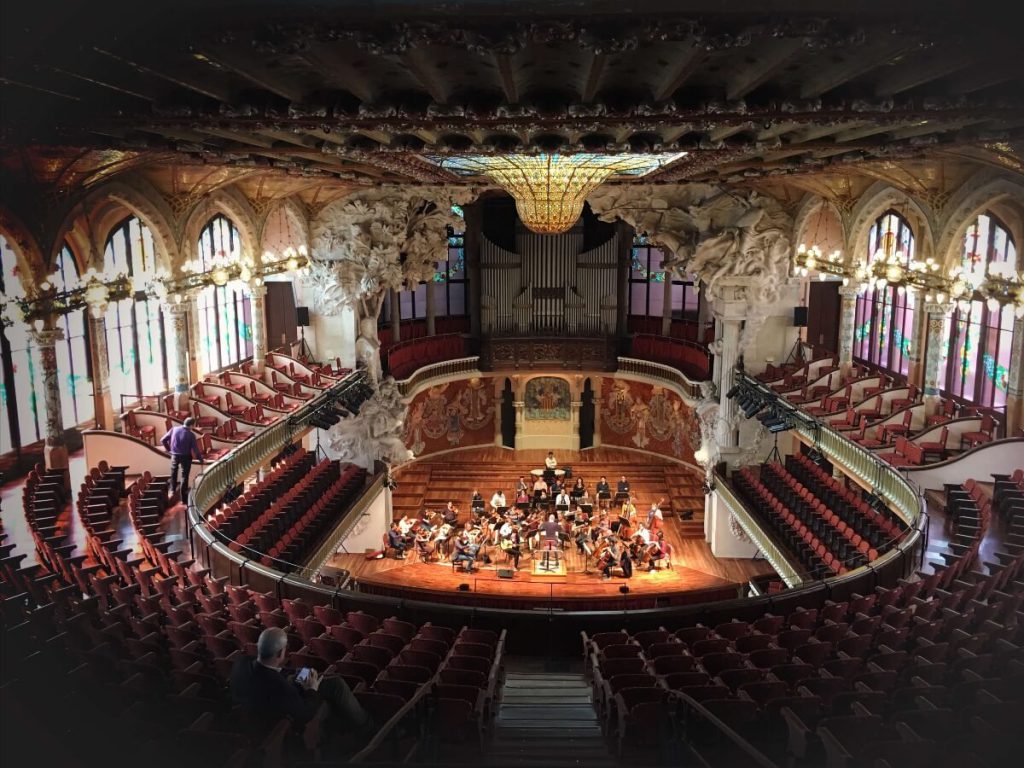 Photo: Palau de la Música, from the 3rd balcony
© Mariko Ogura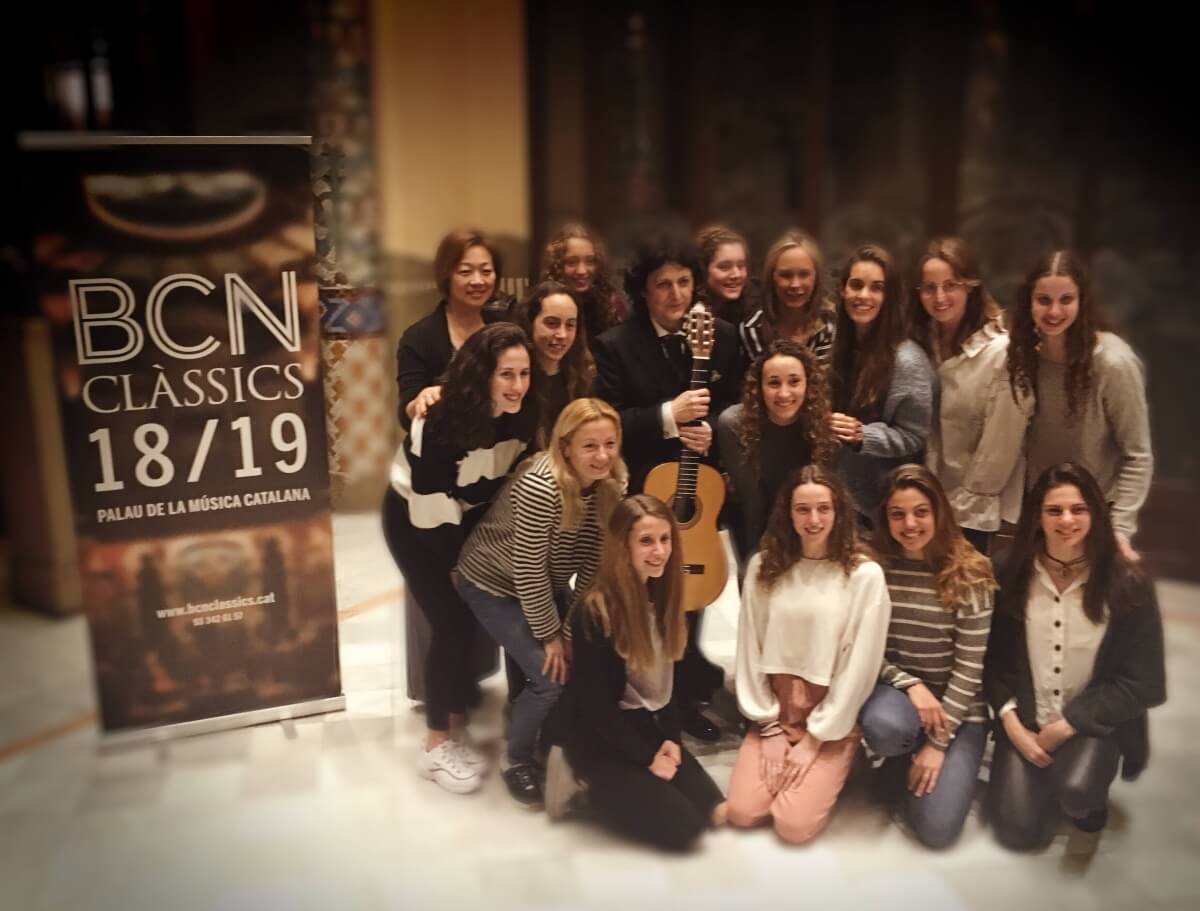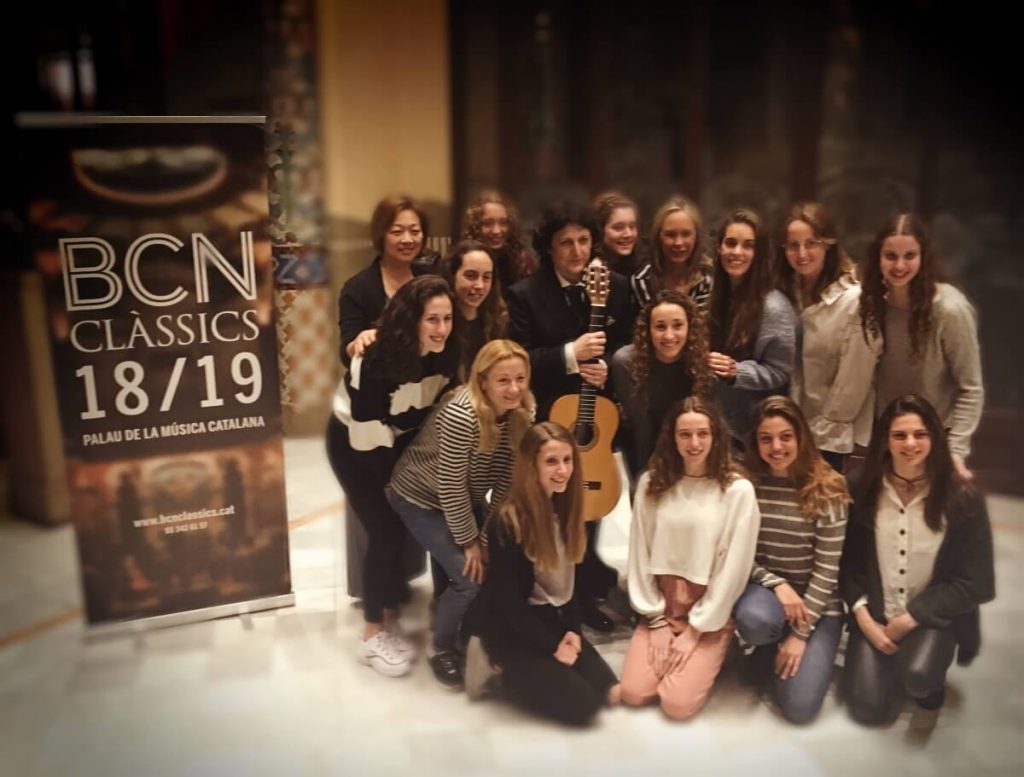 Photo: National Artistic Swimming Team
© Mariko Ogura
This concert was attended by the members of the Spanish National Artistic Swimming Team, in the company of their coaches and trainers.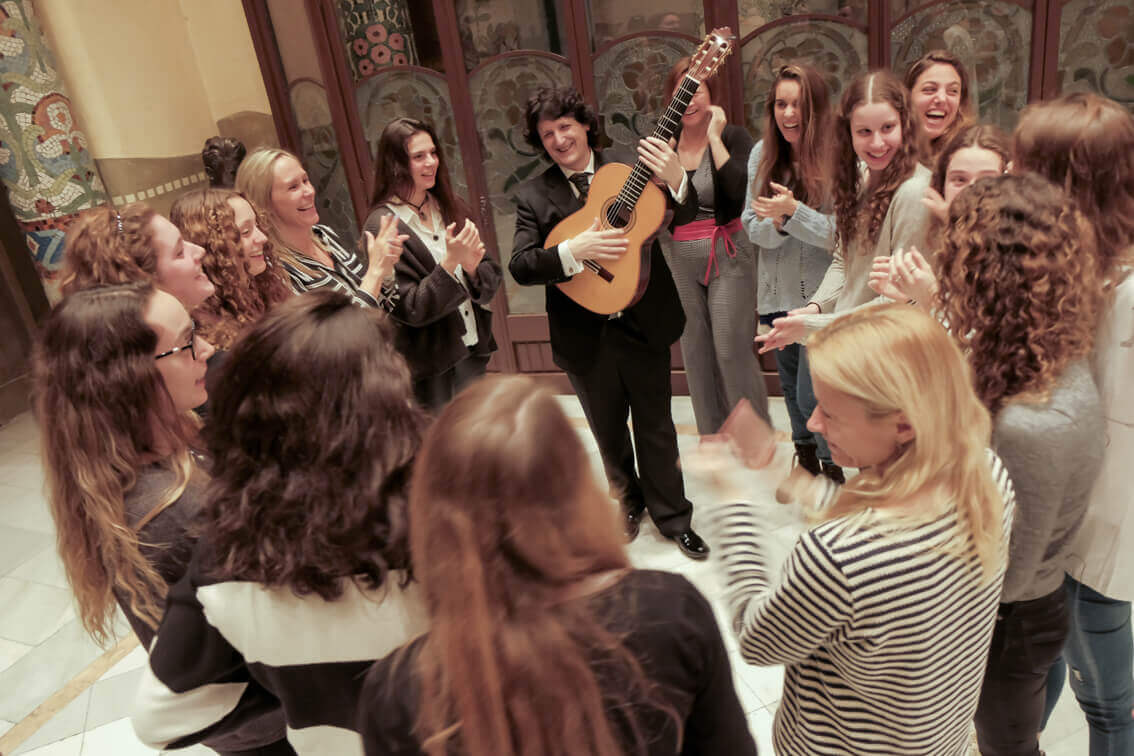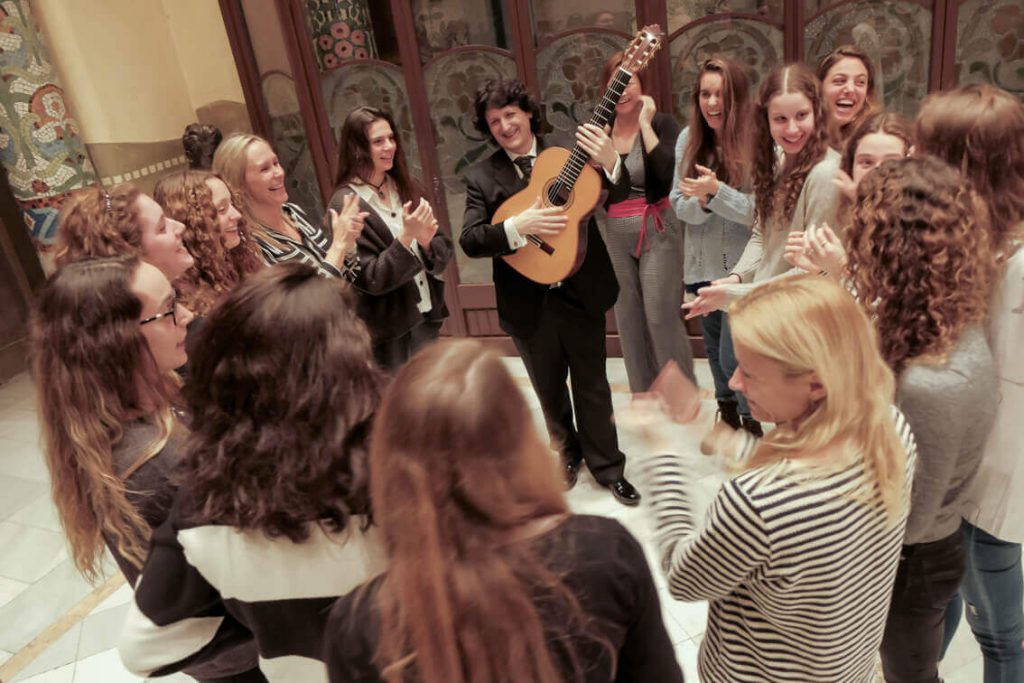 Photo: A small party with the swimmers of the Spanish National Team of Artistic Swimming
© BCN Clàssics / Joan Tomàs
Cañizares is going to compose the music for the team routine at the Tokio 2020 Olympic Games. This was a good opportunity to get to know the team better.
Finally, I want to share the second video of 'Recuerdo de Viaje' Vol. 2 – Barcelona. The music corresponds to Extraña Belleza (Solea por Bulerías) from the album El mito de la caverna.
【Recuerdos de Viaje Vol.2 – Barcelona】
Música: Extraña Belleza