Cañizares Guitarist and Composer
2019.07.23
The Spanish Free duet team performed to Cañizares's guitar
The Spanish Artistic Swimming National Team took part in the World Aquatics Championship in Guangju (South Korea). The team coached by Mayuko Fujiki has improved the score obtained in the previous contest, and has won three more medals.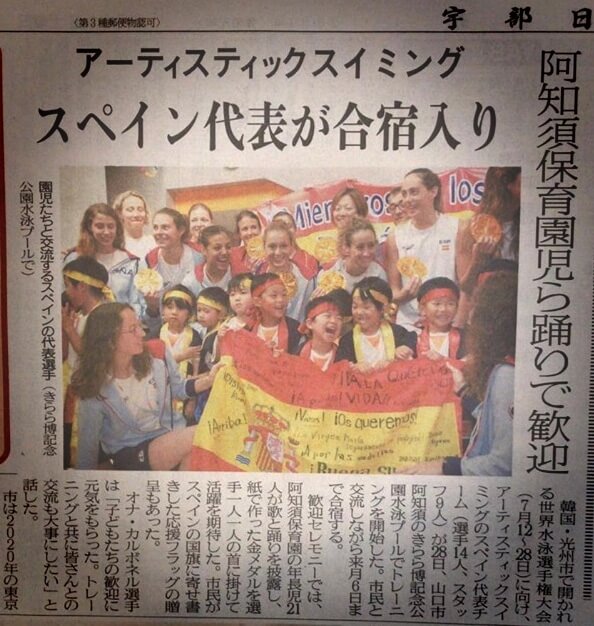 Photo: Japanese Local Newspaper
Before arriving in Guangju, the team travelled to Yamaguchi (Japan), where their training base was established. During their visit, the Japanese public could attend the training sessions. In addition, the team organised an event to meet the local children.
The World Aquatics Championship takes place every two years, and it is the second most important competition, only after the Olympic Games. The next World Aquatics Championship will take place in 2021, in Fukuoka, Japan.
In this championship, Ona Carbonell won her 23rd medal, becoming the woman with the most World Championship medals in history..
You can watch the Free duet event, the music of which was arranged by Cañizares and played by himself accompanying the great opera singer Plácido Domingo; the choreography was arranged by Antonio Najarro, director of the National Spanish Ballet.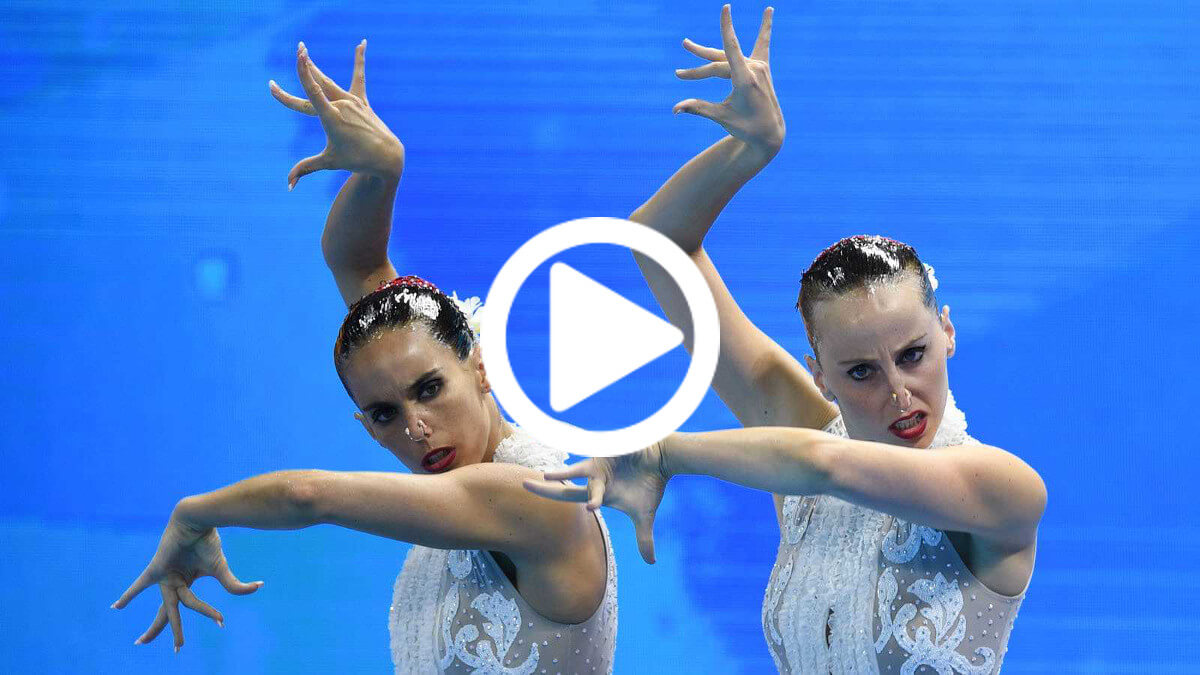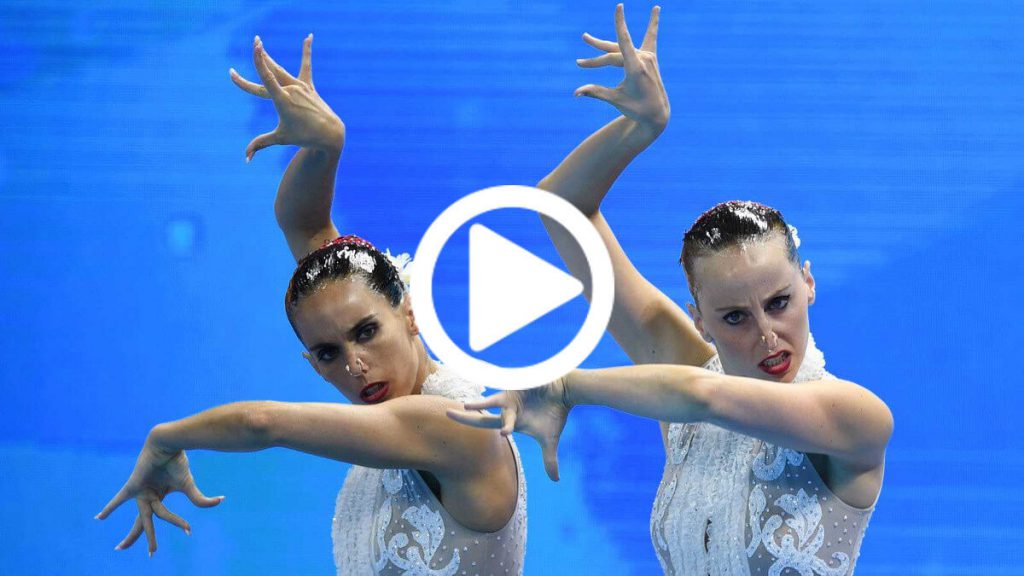 【Spanish National Duet Free】
♪ Malagueña