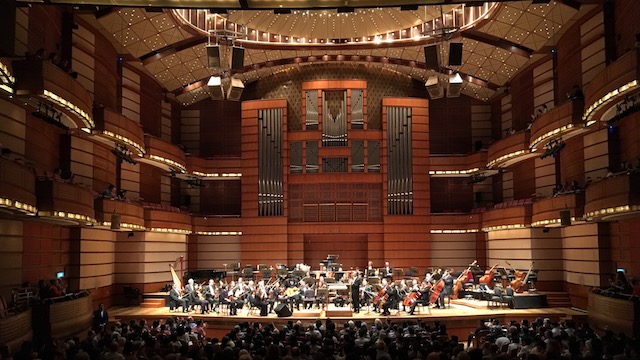 Concert
2018.03.18
Cañizares made his first visit to KL, capital of Malaysia, to interpret the Concert of Aranjuez with the Philarmonic Orchestra of Malaysia, with Master David Giménez as conductor.
On 16 and 17 March, Cañizares was a great success with the Philharmonic Orchestra and Malaysia, conducted by Master David Giménez.
These were Cañizares's first concerts in Malaysia, and his first contact with concert-goers in Kuala Lumpur, which was enthusiastic about the programme, and the tickets sold out for both performances.
The previous night, Cañizares played on the same stage with several pieces from his new release, 'El Mito de la Caverna', and his album'Sonatas – Scarlatti por Cañizares'.