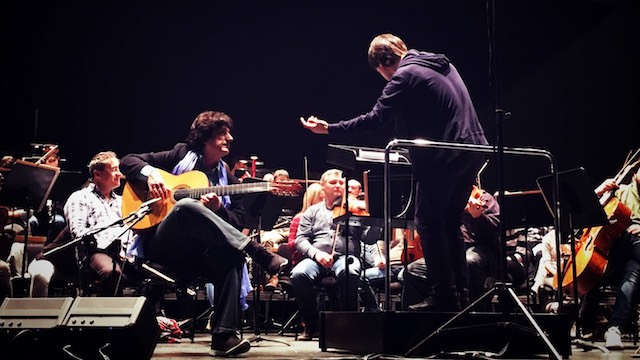 Concert
2018.03.07
The Al-Andalus concert was composed by Cañizares and dedicated to Master Paco de Lucía.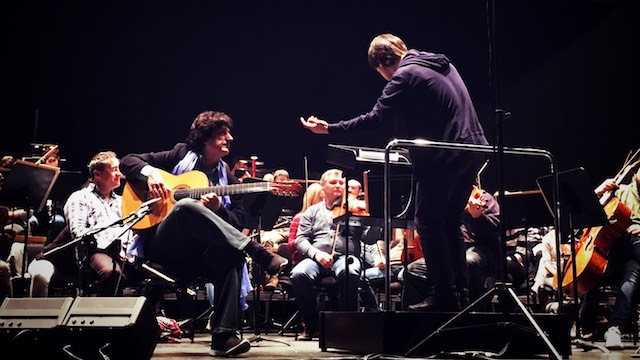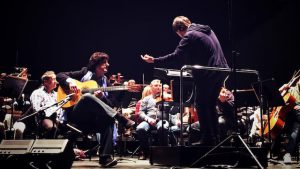 On 8 and 9 March, Cañizares will play his Al-Andalus concert for the first time with Orquesta de Extremadura. The conductor will be Roberto Forés, with whom Cañizares already worked in Japan in 2013.
The concerts will take place in Palacio de Congresos de Badajoz Manuel Rojas (Thursday 8 March at 20:30) and Palacio de Congresos de Cáceres (Friday 9 March at 20:30).
Paco de Lucía's death in 2014 left Cañizares an orphan of his mentor and his close friend. The Al-Andalus concert was born out of his loss. The work comes to grips with the complexity of classical music without renouncing his flamento roots.
'The concert is permeated by the pain caused by Paco's sudden departure', said Cañizares in an interview.
The work was commissioned by the Spanish National Orchestra, which premiered the piece in 2016 with Cañizares as soloist. The orchestra was conducted by master Josep Pons.
This picture was taken during the rehearsal of the 3rd movement.