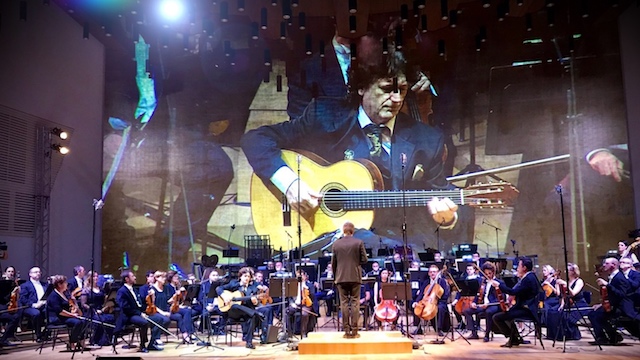 Concert
2018.11.15
Last week, Cañizares participated in the Día de la Guitarra concert, in Alicante, which was a great success.
The newspaper El Mundo published a very positive review:
El Mundo "La guitarra como protagonista"
(only available in Spanish)
The concert was projected live on a giant screen placed on the backdrop. This was a brilliant idea, as it allowed the audience to see in detail all the technical gestures of the musicians' performance.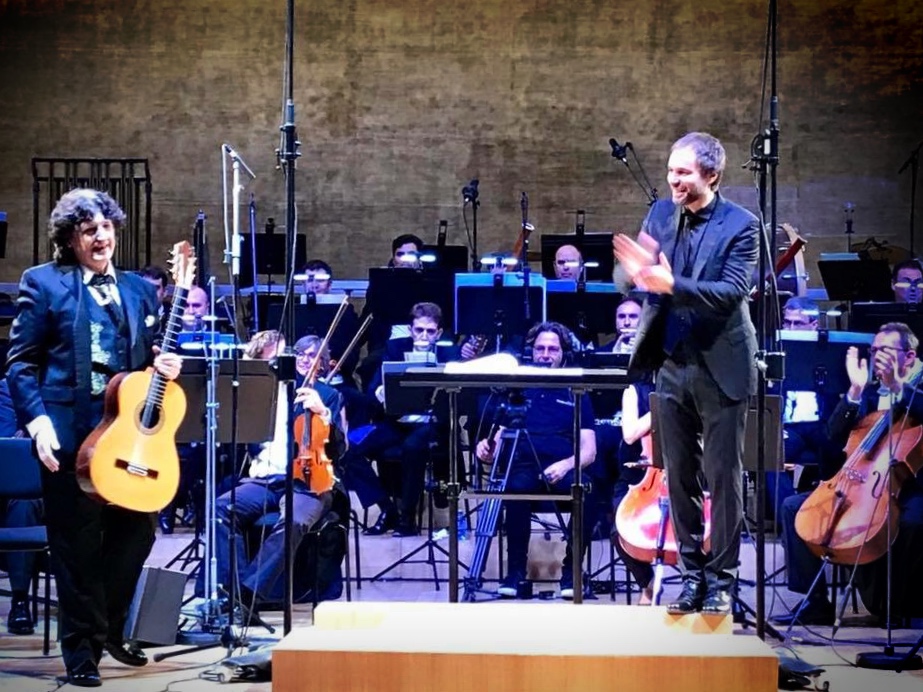 At the end of the Concierto de Aranjuez, with Master Josep Vicent on the stage
Photo: © Malena Durán
The second part of the concert featured the magnificent Doble concierto para bandoneón, guitarra y orquesta de cuerda by Master Manuel Barrueco, with Claudio Constantini on the bandoneón. Finally, the flamenco singer Ginesa Ortega and the flamenco dancer David Romero performed Falla's El Amor Brujo , with the accompaniment of the orchestra, conducted by Josep Vicent. The choreography and the visual effects were greatly original.
I hope that this magnificent guitar event continues for many years to come.