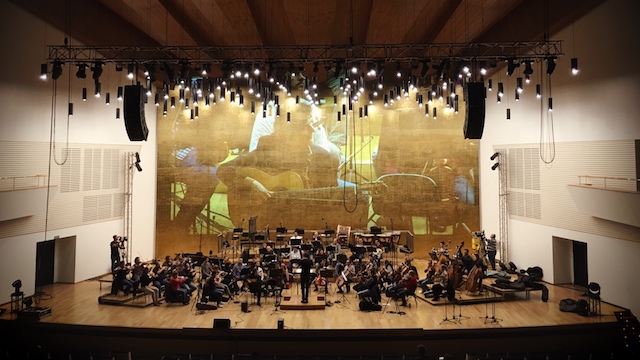 Concert
2018.11.10
Just a year ago, he took part in the Día de la Guitarra concert, playing the Concert for Three guitars and Orchestra "Leukante".
"Three guitars" combine the classical, flamenco and electric guitars. The combination of sounds is very interesting, and the audience enjoyed it very much. Ignacio Rodes played the classical guitar and David del Puerto, who is also the author of the piece, the electric guitar.
The concert was filmed and was included in a documentary called "La Catedral de las 6 Cuerdas". The concert and interview to the composer begin in minute 37'20".
The documentary has been subtitled in 7 languages, and YouTube allows you to chose the language (English is available).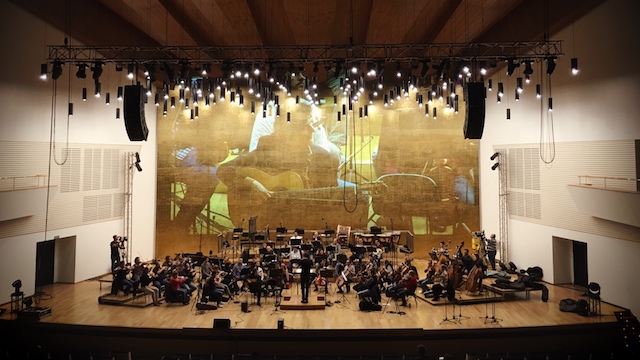 Rehearsal of Concierto de Aranjuez en ADDA(November 9th, 2018)
Photo:© Mariko Ogura
Cañizares has played the Concierto de Aranjuez over 150 times to date; he always rehearses it like it was the first time.
In this occasion, the stage is equipped with a giant screen, so the audience can witness the performance from different angles in full detail.
The screen was a great success during the Flamenco Quintet Japanese tour, two months ago.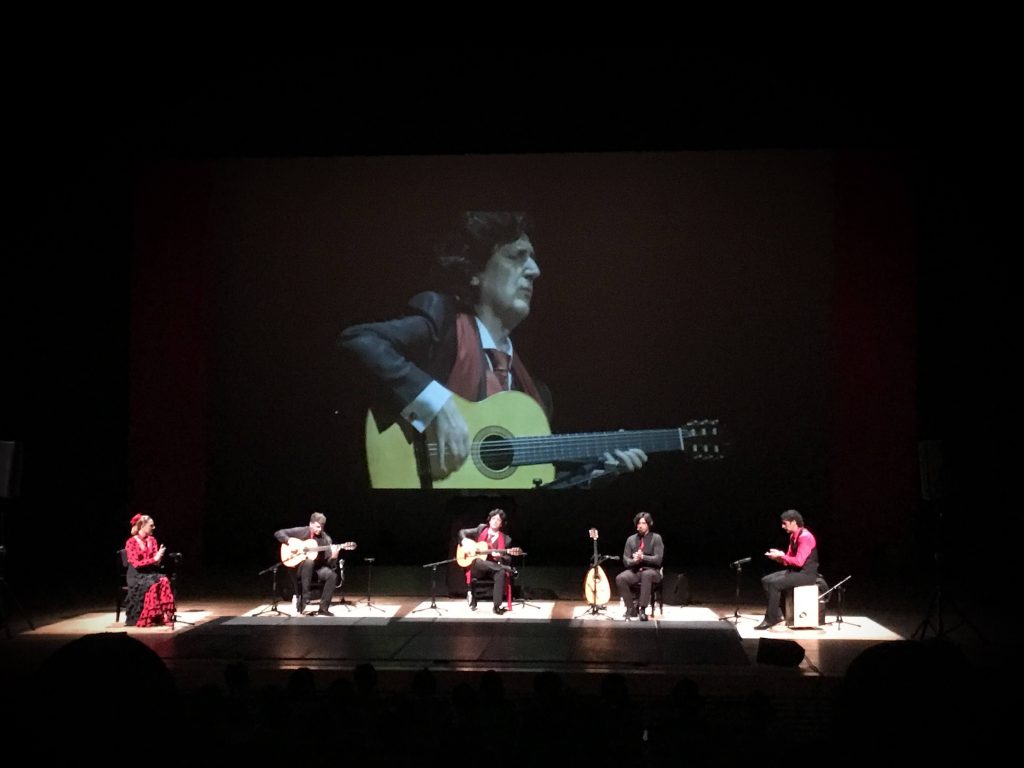 Cañizares Flamenco Quintet during its Japan tour
Photo:© Mariko Ogura
I am looking forward to see this screen at the ADDA; this will allow us to enjoy the performance in a way that is impossible from our seats.
The concert is at 20:00 (Spanish time) at ADDA, Alicante.
---
More details in ADDA official website
In addition to the Concierto de Aranjuezm by Cañizares, the recital will also include a concert for guitar and Bandoneón by Maestro Manuel Barruec, and the flamenco singer Ginesa Ortega, interpreting El Amor Brujo by Falla. A first-class ticket!