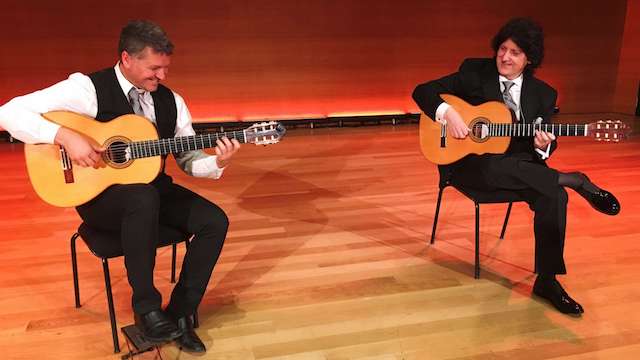 Concert, Master Class
2019.05.21
Guitar duet concert and flamenco guitar master class by Cañizares
Throughout the year, Alicante witnesses many guitar concerts and events. This Mediterranean city is doing outstanding work in disseminating guitar music.
Cañizares has taken part in several concerts and a guitar-focused documentary produced by Diputación de Alicante.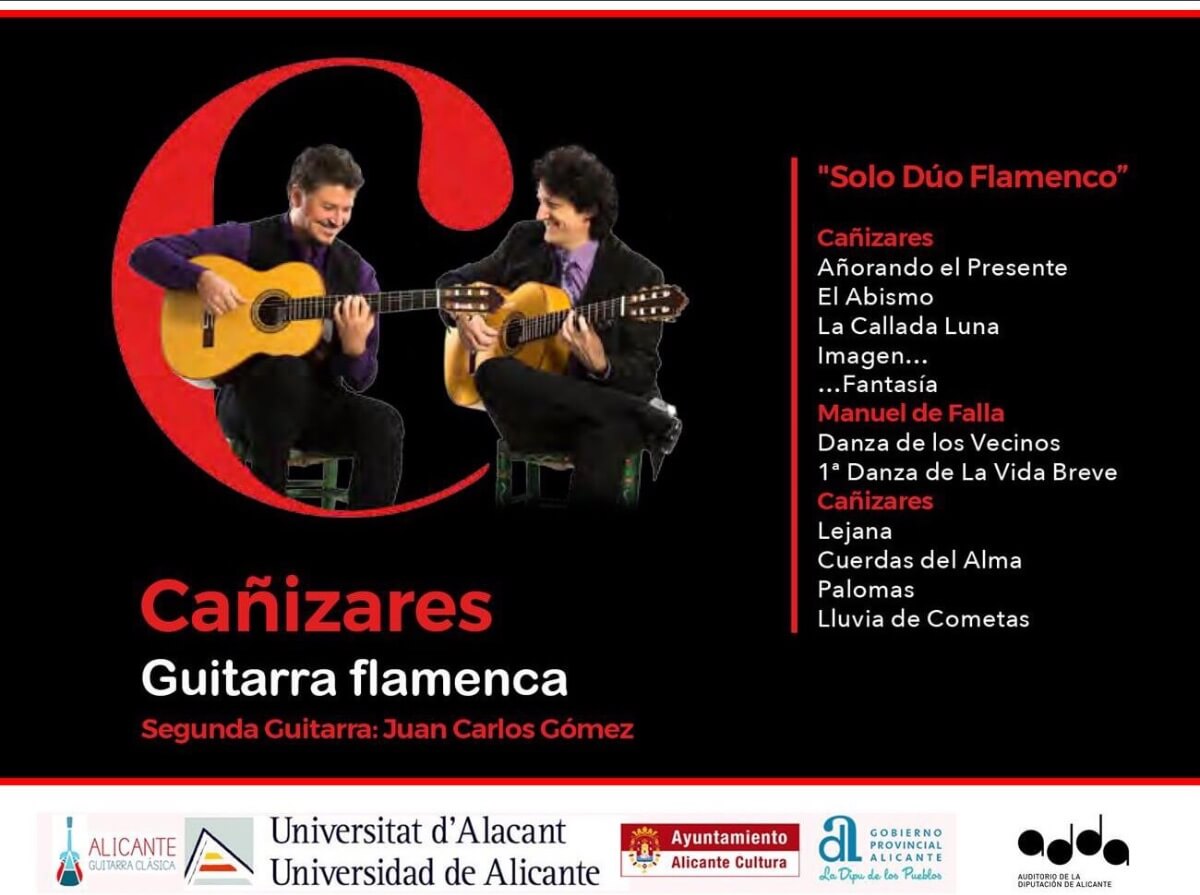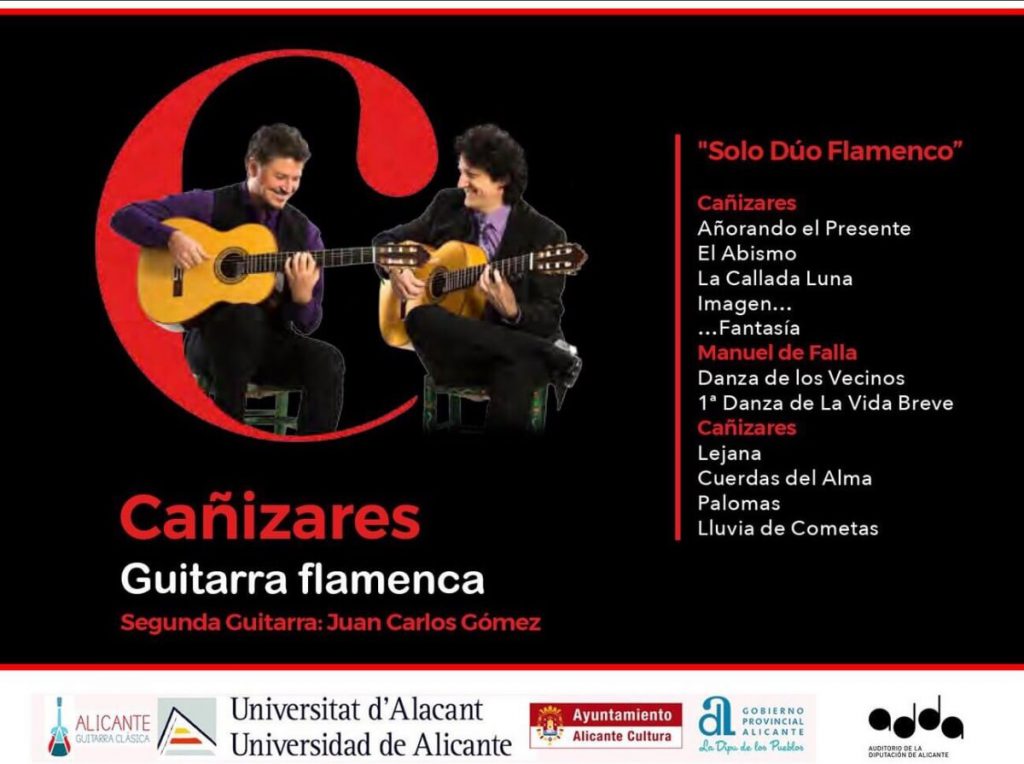 Last year, he performed in Auditorio ADDA (Alicante) with his Cañizares Guitar Dúo, and gave a master class in flamenco guitar for classical guitarist, which attracted many students from all over the world.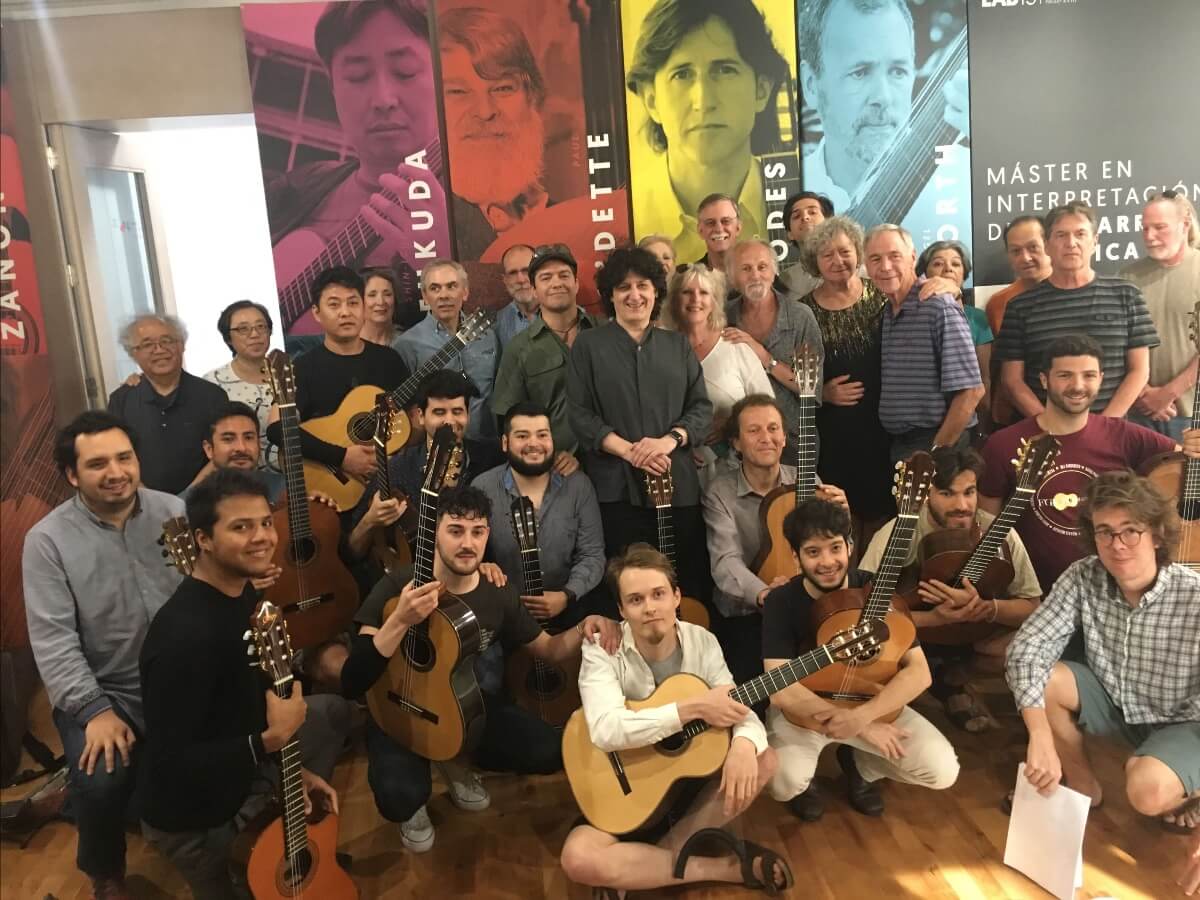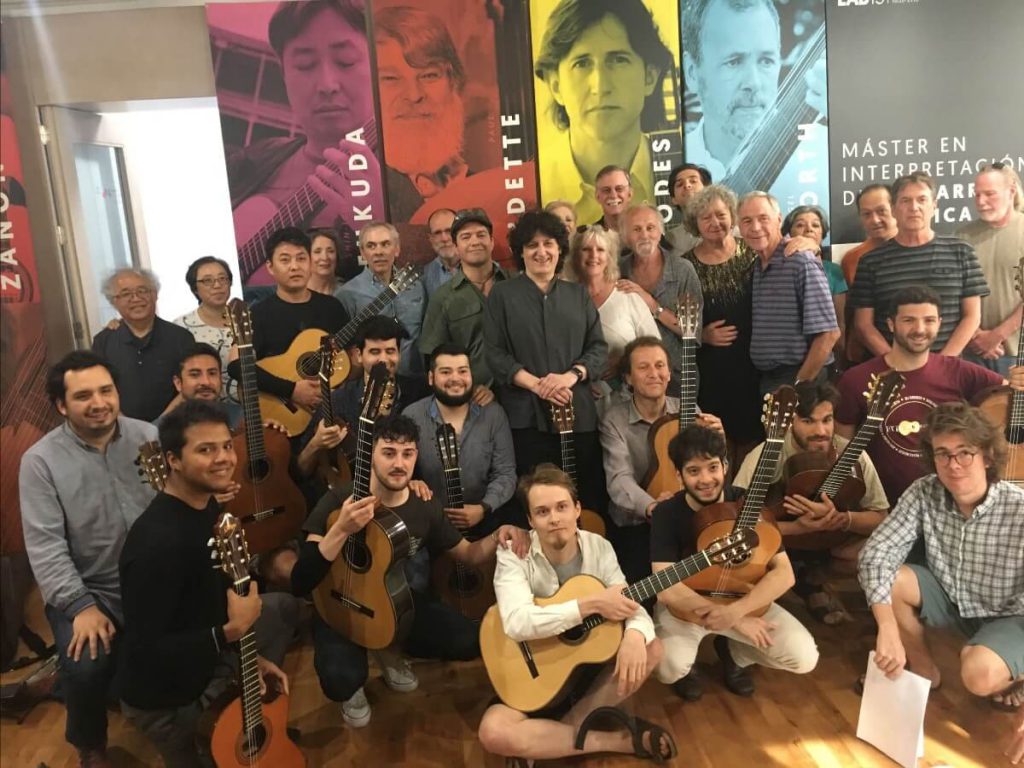 Photo: With the flamenco guitar master class students
© Mariko Ogura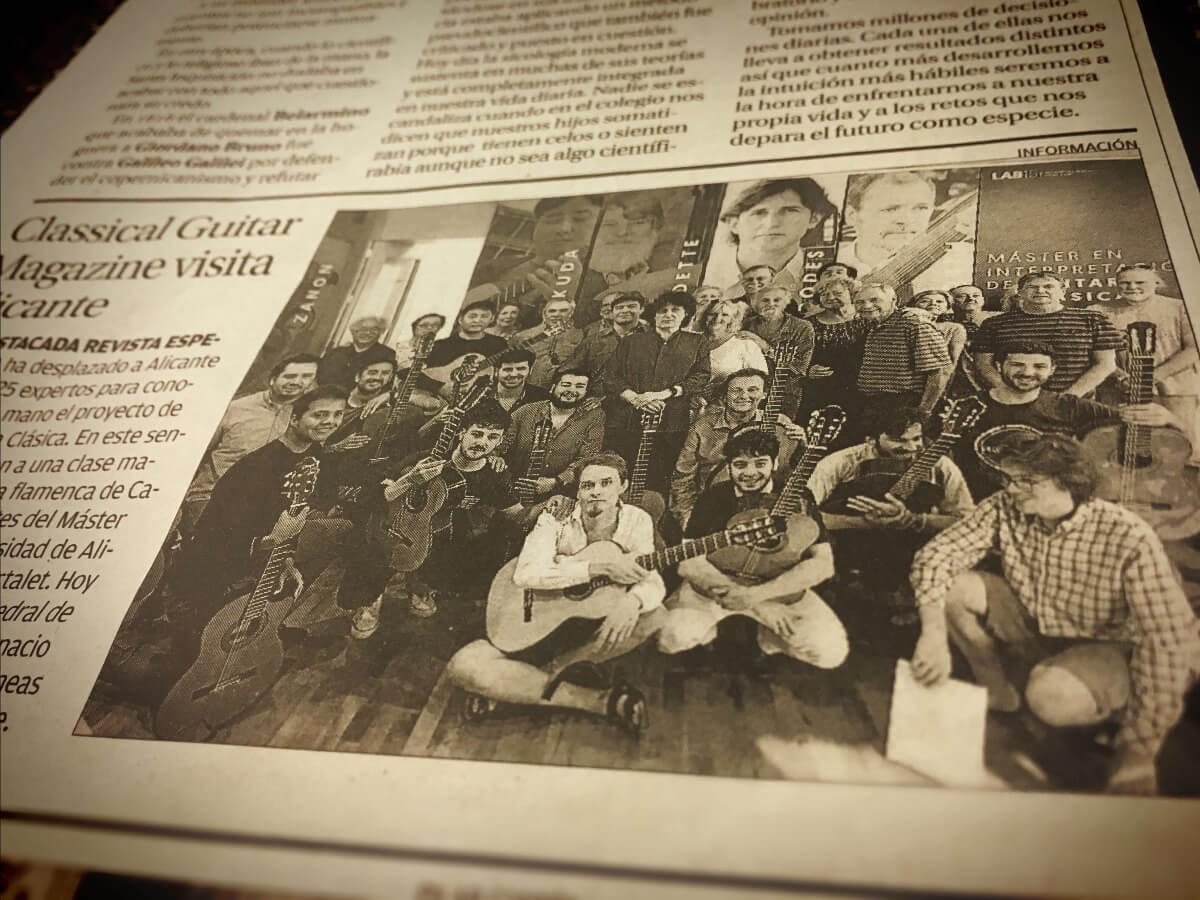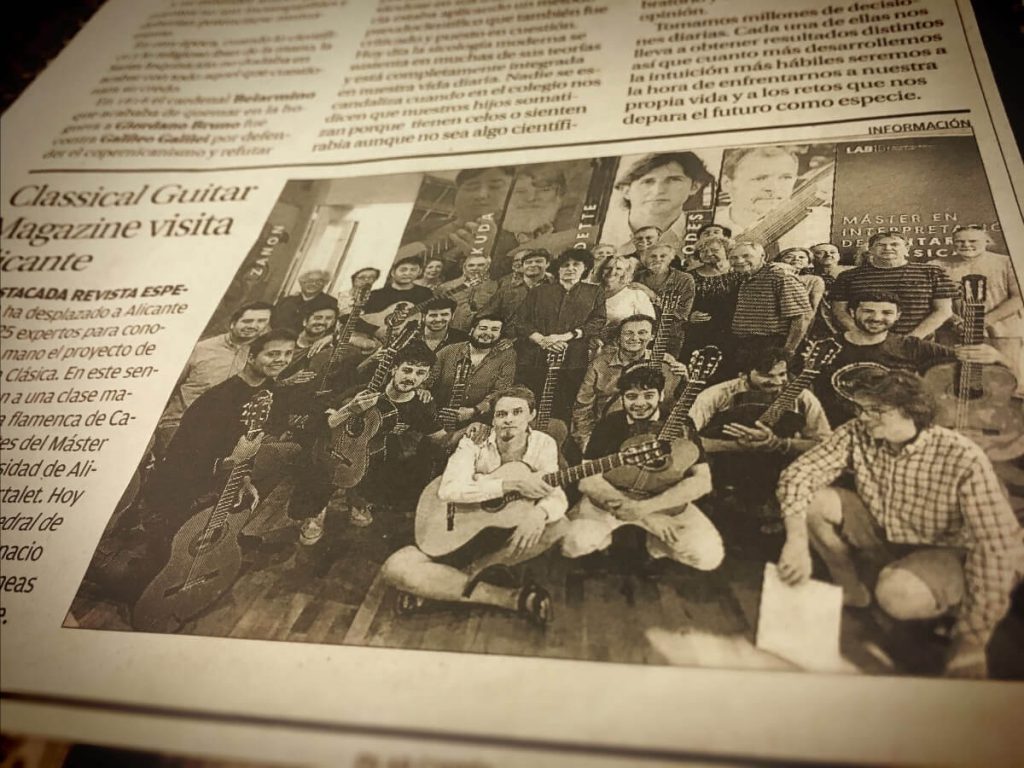 Article with photo about Cañizares' master class in a local newspaper
This master class was highly successful, and it featured in a local newspaper.
【Recuerdos de Viaje – Alicante】