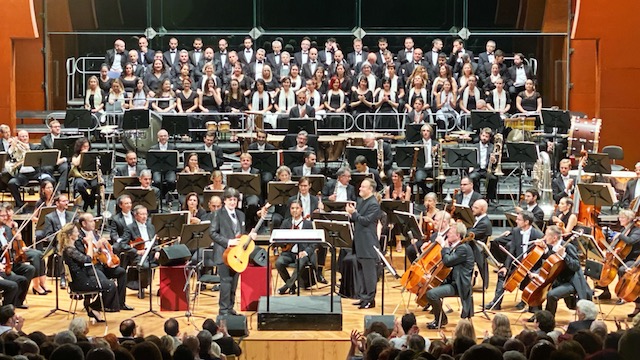 Cañizares Guitarist and Composer, Concert
2019.11.05
Cañizares has taken part in the Concert for Gran Canaria, collaborating once more with the Gran Canaria Philharmonic Orchestra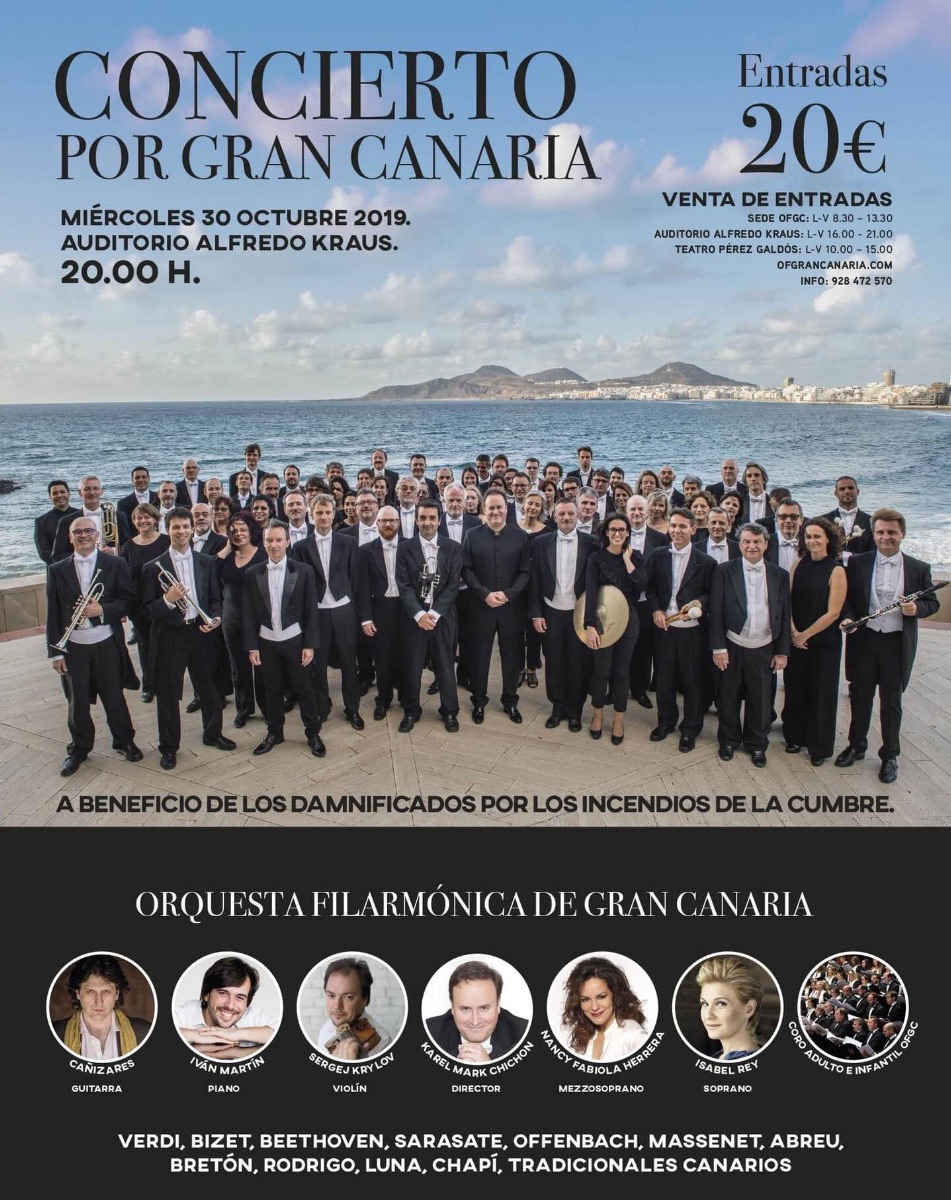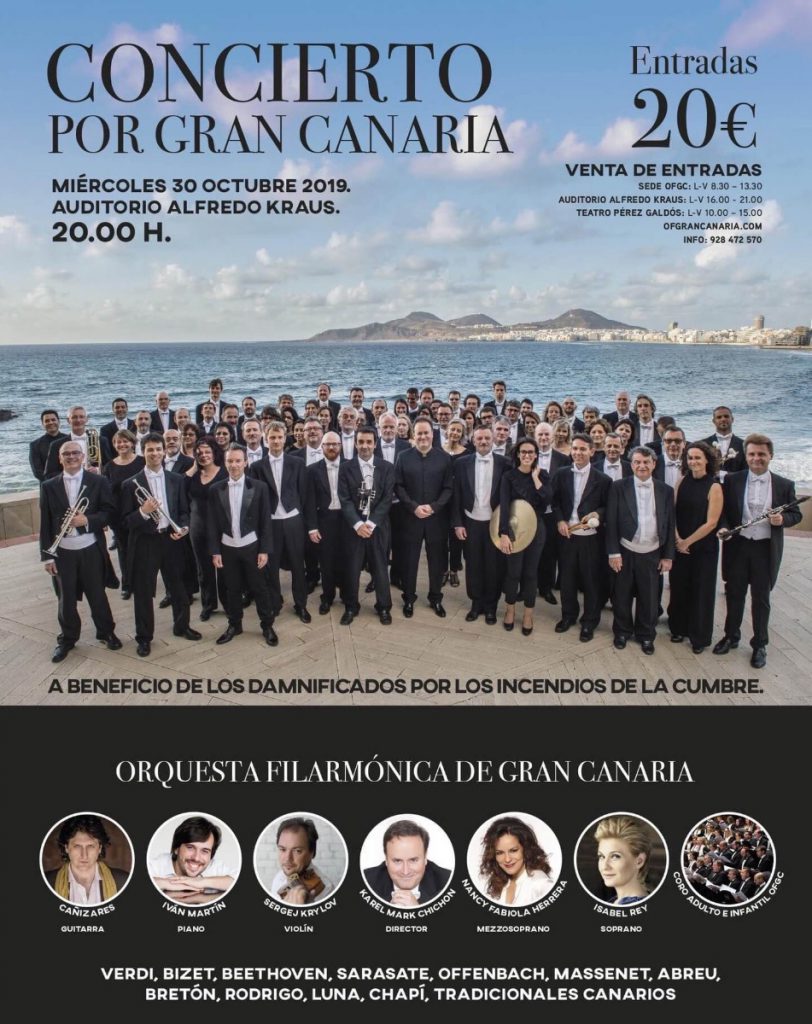 Cañizares has participated in a benefit concert organised in Gran Canaria to collect funds for those affected by the island's fires, and has collaborated again with the Gran Canaria Philharmonic Orchestra.

The first time he collaborated with this orchestra was in March 2019.
Vol.22    2019.4.2
Concert in Gran Canaria
The fires in Gran Canaria got so bad as to be declared "the worst forest fire in Spain in recent years", affecting 12,000 hectares and forcing the evacuation of over 9,000 people. The fire also affected five naturally protected areas, damaging animal life and the soils, as well as large economic losses, mostly in the agricultural and farming sectors.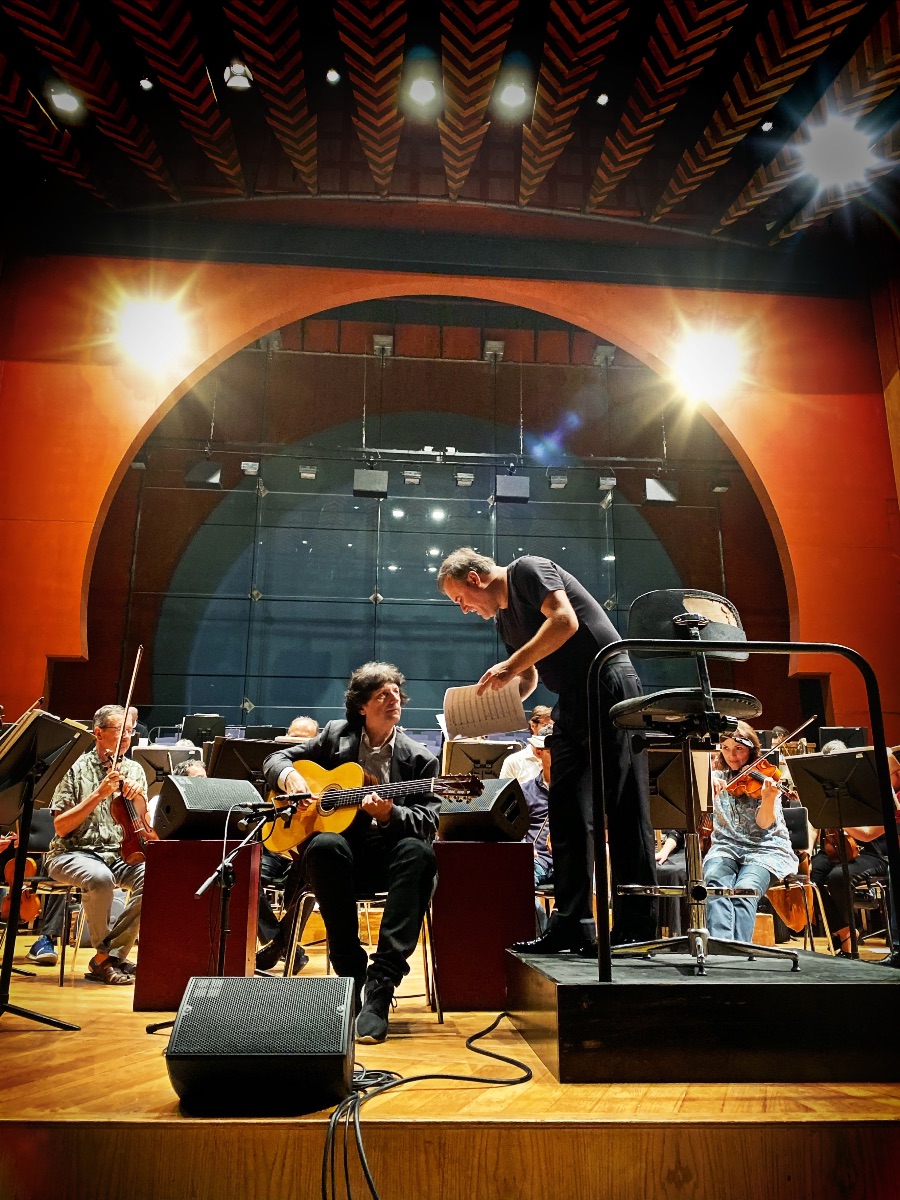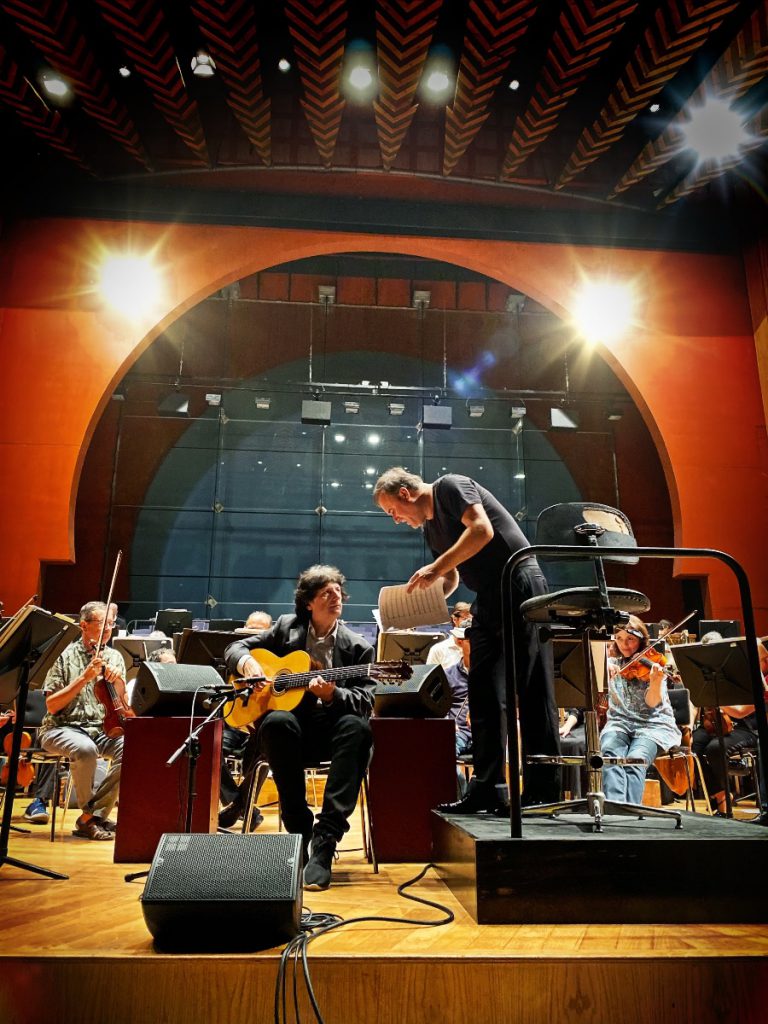 Photo: Rehearsal with Gran Canaria Philharmonic Orchestra and Maestro Karel Mark Chichon
© Mariko Ogura
As a show of solidarity with those who suffered the consequences, the Gran Canaria Philharmonic Orchestra, directed by master Maestro Chichon offered an extraordinary concert and invited several first-rate artists to participate. They offered to play for free, as did master Chichon, in order to show their sympathy with the people from the Canaries.
Cañizares took part in this event, playing Rodrigo's Fantasía para un Gentilhombre as a soloist.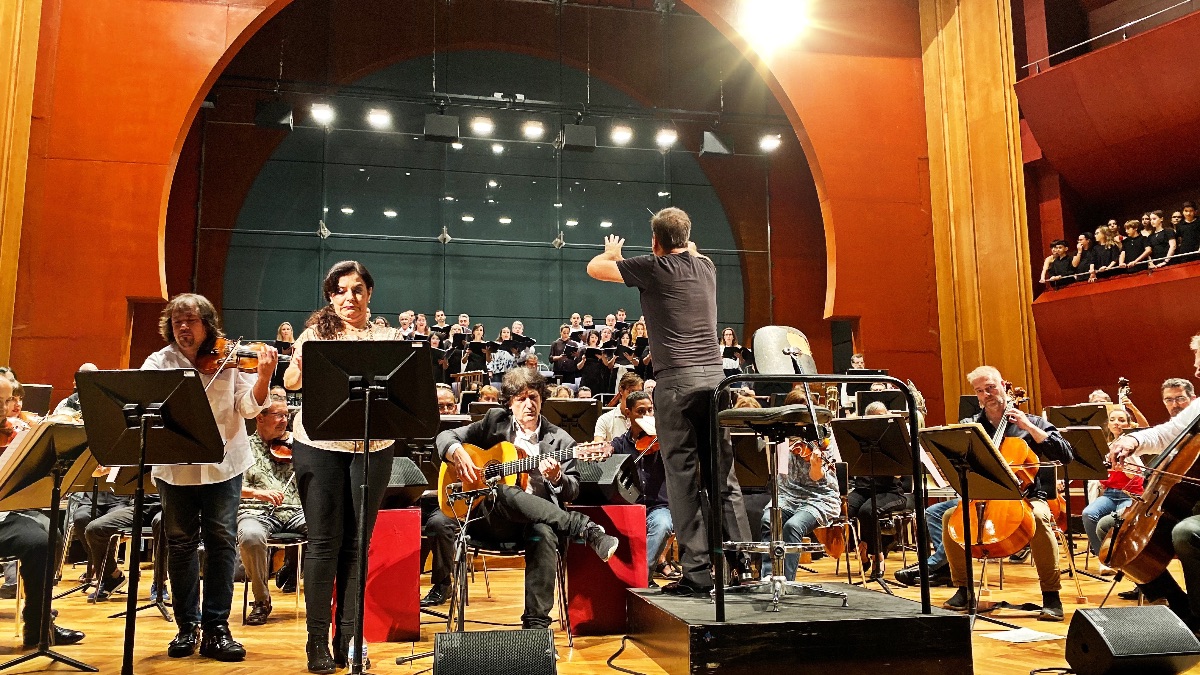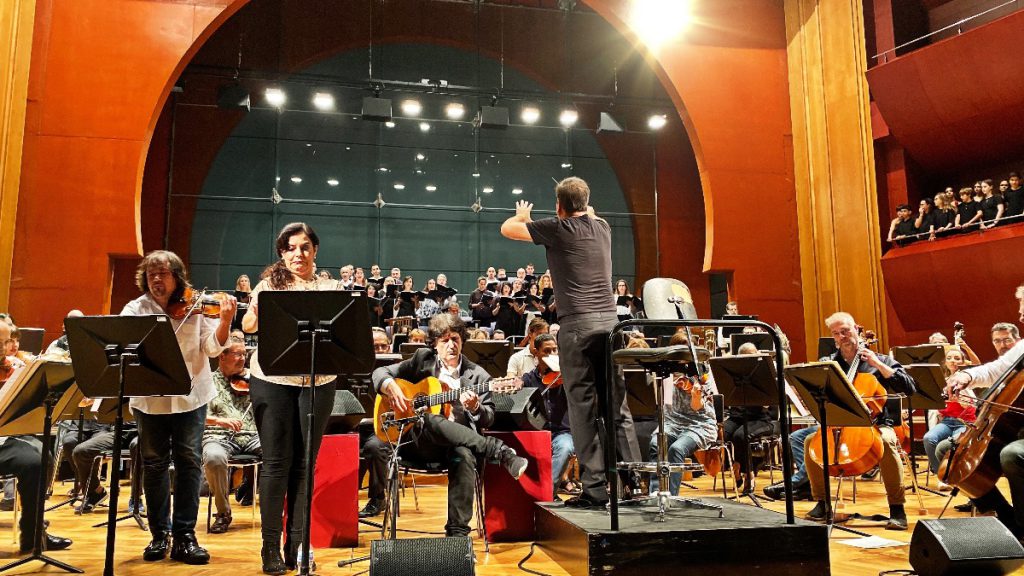 Photo: Rehearsal with soloists
© Mariko Ogura
He also played several pieces with other soloists and with the Orchestra and Choir of Gran Canaria.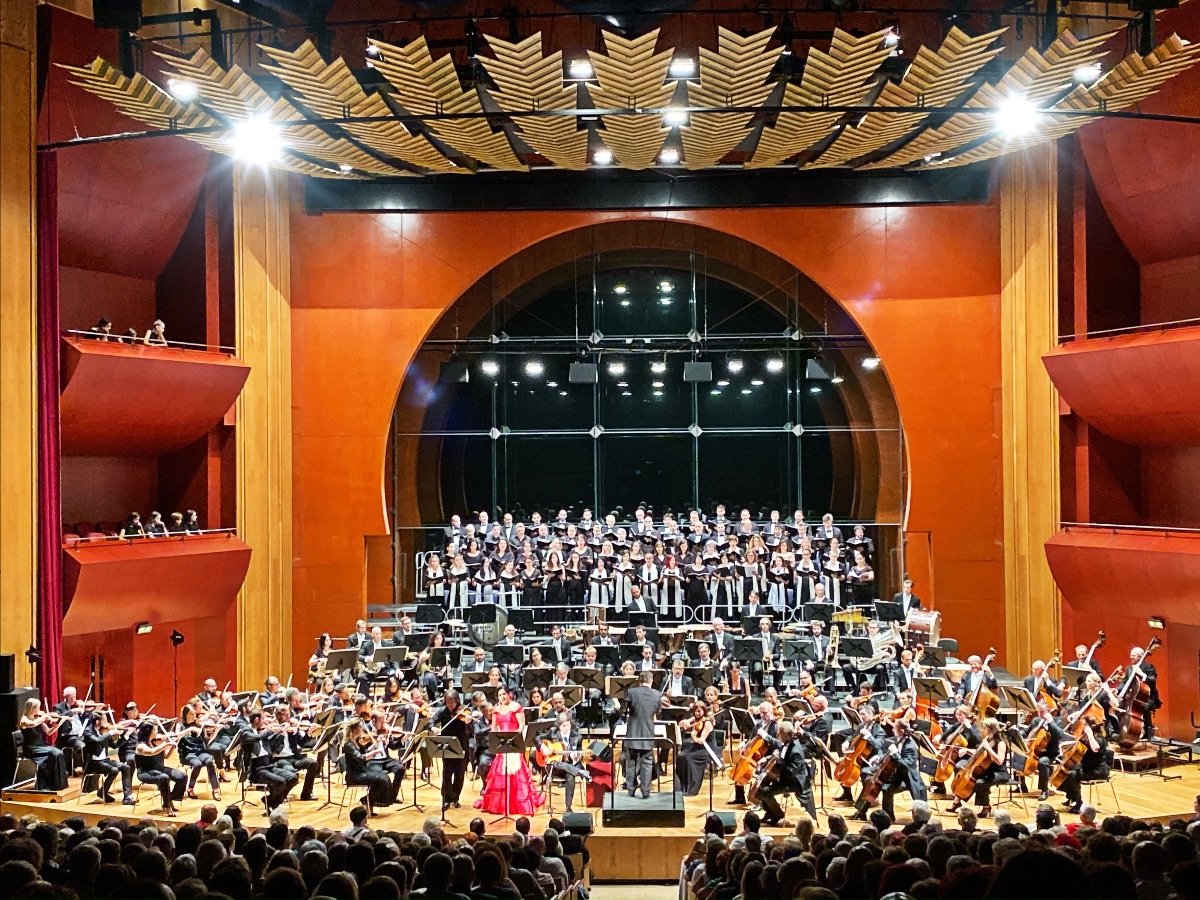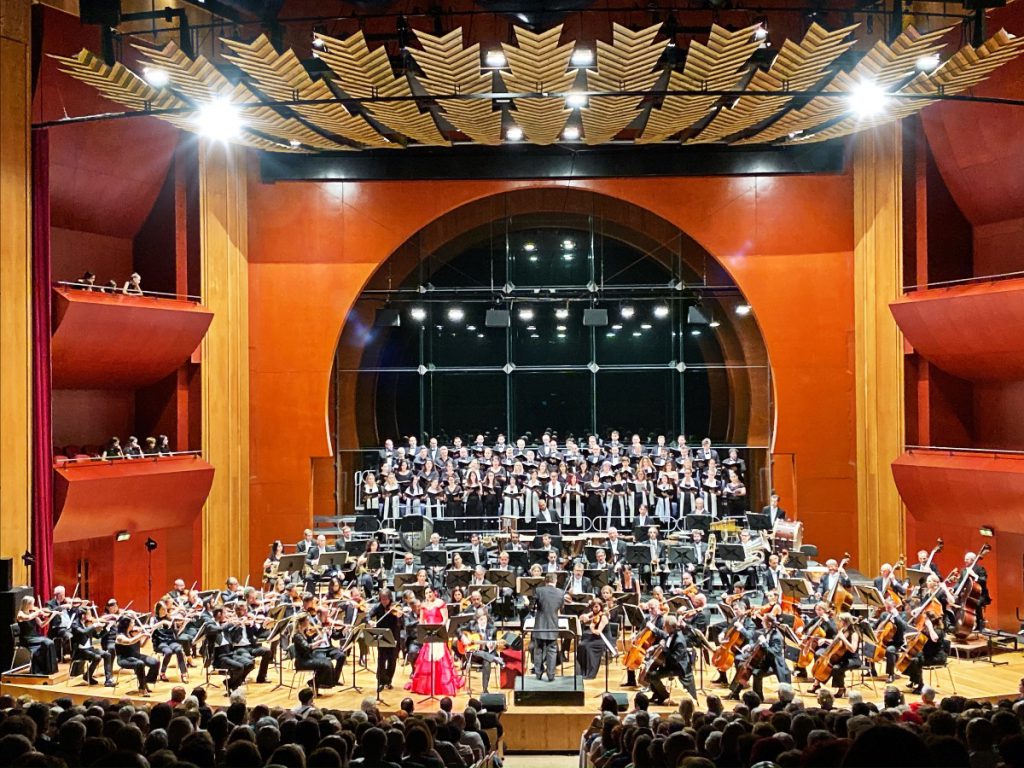 Photo: Benefit Concert for Gran Canaria
© Mariko Ogura
The concert was a great success, and many Cañizares albums were sold, the proceedings of which will go fully to help the people who suffered the damages of the fires.
Here is a 1-minute video of the events surrounding the concert.
【Recuerdos de Viaje – Concierto Benéfico por Gran Canaria】