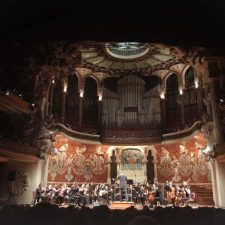 Cañizares interpreted the Concierto de Aranjuez in the Palau de la Música Catalana, only concert hall to have been declared World Heritage by UNESCO (4 December 1997).
Rodrigo composed El Concierto de Aranjuez in 1939, and premiered it in this very concert hall in the following year, when it was interpreted by guitarist Rigino Sainz de la Masa.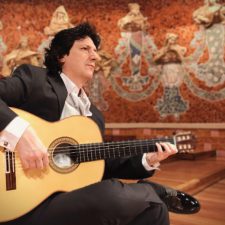 Last weekend, TVE's La 2 broadcast Arantxa Aguirre's 'El Amor y la Muerte – Historia de Enrique Granados', which had 310,000 viewers.
The movie will be available until 22 April in TVE's 'Imprescindibles de la TVE'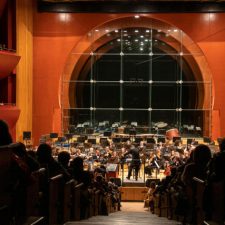 In Las Palmas de Gran Canaria, Cañizares has collaborated with the Orquesta Filarmónica de Gran Canaria, conducted by Master Karel Mark Chichon. Cañizares has performed as soloist guitar in Fantasía para un Gentilhombre by Master Rodrigo, which was also included in the programme of the concerts in Finland, a couple of weeks ago.