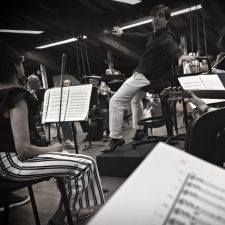 The 39th Festival de la Guitarra de Córdoba, celebrated between 4 and 13 of July, paid homage to master Joaquín Rodrigo. This tribute took place on 6 July, the 20th anniversary of the master's death, and included a concert in the Patio de los Naranjos, Mezquita-Catedral de Córdoba.
The participants in the concert were José María Gallardo del Rey, composer and classical guitarist, and Cañizares composer and flamenco guitarist, alongside the Cordoba Orchestra, conducted by master Carlos Dominguez-Nieto.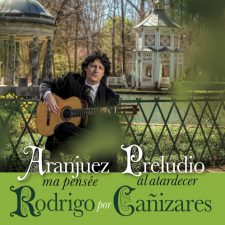 Cañizares presents his new album, Rodrigo por Cañizares", which is his 15th as a soloist, and the tenth in his series "por Cañizares". This album includes an unpublished work by Master Rodrigo, "Preludio al atardecer", which was found in the foundation of Victoria and Joaquín Rodrigo.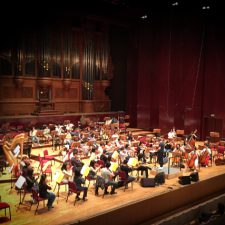 Concierto de Aranjuez in Taiwan, Cañizares has collaborated with the Taipei Symphonic Orchestra, conducted by Master Josep Pons. The concert took place in one of Taiwan's largest concert halls. As the photograph shows, the National Music Theatre is a majestic building.