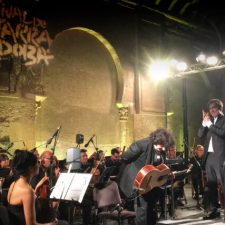 In the 39th edition of the Cordoba Guitar Festival, Cañizares interpreted the Concierto de Aranjuez, the main work of Master Rodrigo, and his own Concierto Mediterráneo a la memoria de Joaquín Rodrigo. The concert took place in a magical setting: the Patio de los Naranjos, Mezquita-Catedral de Córdoba, which was declared World Heritage Site 25 years ago.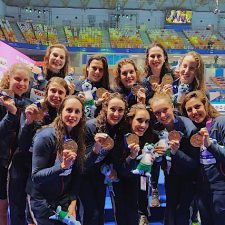 You can watch the Free duet event, the music of which was arranged by Cañizares and played by himself accompanying the great opera singer Plácido Domingo; the choreography was arranged by Antonio Najarro, director of the National Spanish Ballet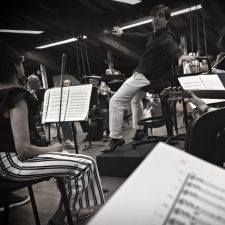 The 39th Festival de la Guitarra de Córdoba, celebrated between 4 and 13 of July, paid homage to master Joaquín Rodrigo. This tribute took place on 6 July, the 20th anniversary of the master's death. The participants in the concert were José María Gallardo del Rey, composer and classical guitarist, and Cañizares composer and flamenco guitarist, alongside the Cordoba Orchestra, conducted by master Carlos Dominguez-Nieto.